In Her Shoes Home
Jay Elec x Summer Stage
By
|
Summer Stage season is upon us so you know what this means: free concerts, beautiful people and amazing energy! Celebrating its 25th year, the Summer Stage concert series is truly a New York City institution. That first show of the season launches my favorite event series of the year and a highly anticipated summer ahead.
The weekend performances in Central Park never seem to disappoint but don't sleep, the smaller parks throughout all five boroughs are in on the action, too! From Brooklyn to the Bronx, the Summer Stage team is bringing New Yorkers the best in emerging and mainstream talent covering just about every musical genre imaginable. With over 100 performances in 16 parks across the city from June 1st to August 29th, Summer Stage has something for everyone!
One of my Hip Hop faves, Jay Electronica, kicked off the Summer Stage season yesterday in Brooklyn's Red Hook Park. A beautifully diverse crowd descended upon Red Hook in droves to catch the artist that Nas refers to as "the future of Hip Hop" do his thing. Despite the on again/off again showers, Jay Elec gave us his all in an hour-long set filled with energy that was simply uncontainable.
To build upon Summer Stage's community appeal, the City Parks Foundation is offering up more than just your favorite tunes this year. Several of the city's hottest vendors (like  Funky Fanny's vintage) and bloggers (including Young Global and yours truly) have partnered with the organization to help make the events even bigger and better! For those of you who missed it, following are a few pics of the evening's festivities: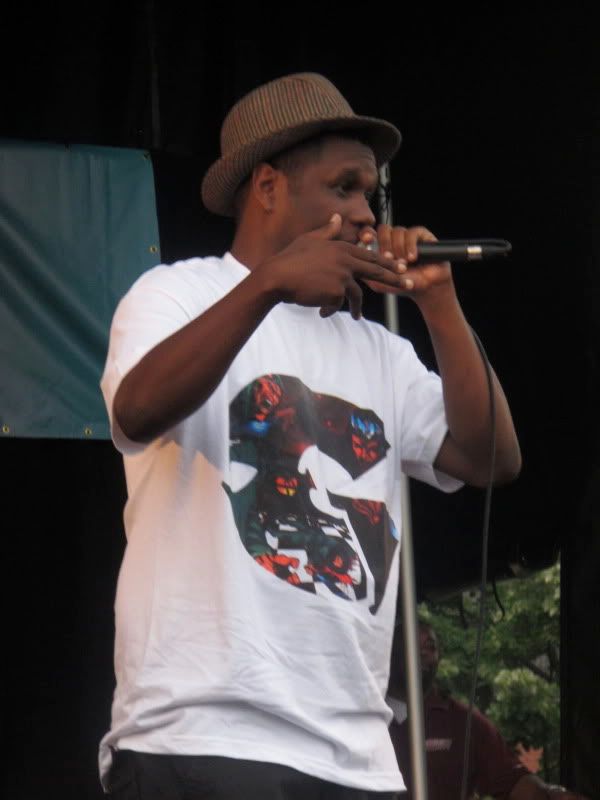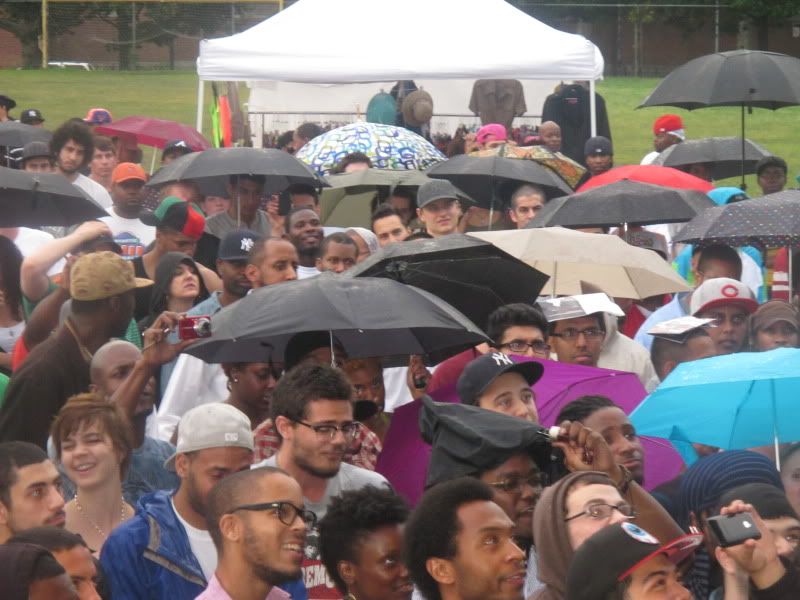 Rain or Shine!
Eagle Nebula Rips the Freestyle Competition!
My Favorite Shot…
The Ladies of Funky Fanny's
Renae (In Her Shoes) and Michi (City Parks Foundation) with the Funky Fanny's Crew
To learn more about Summer Stage and find out who's performing in your neck of the woods this season, visit www.summerstage.org. Catch you at the next show!