Fly Female Entrepreneurs
Fly Female Entrepreneur
By
|
Abiola Abrams: AbiolaTV.com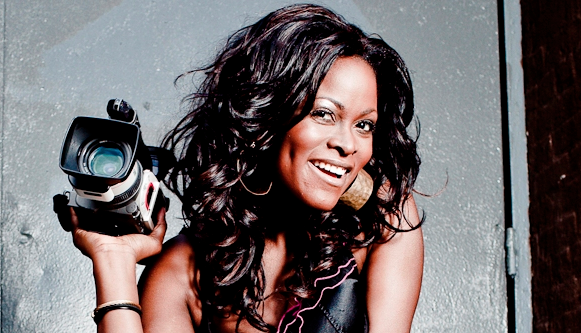 In Her Shoes: For readers unaware of the fabulousness that is Miss Abiola Abrams, please tell us a little about yourself:
Abiola: First of all Renae, I love everything that you are doing. Thank you for introducing me to your readers! I am an Author, Media Personality, and a Sex & Relationships Columnist. I have hosted TV shows for networks like BET, NBC and HBO, played Miss Picky on VH1's Tough Love. I also appear as a pop culture talking head correspondent on networks like FOX and interview celebrities like Chris Rock and intellectuals like Skip Gates.
My debut novel Dare was published by Simon and Schuster, and my award-winning short films and documentaries have screened worldwide. My work is always about lifestyle and relationships. I love living life to the fullest and sharing that energy with other people.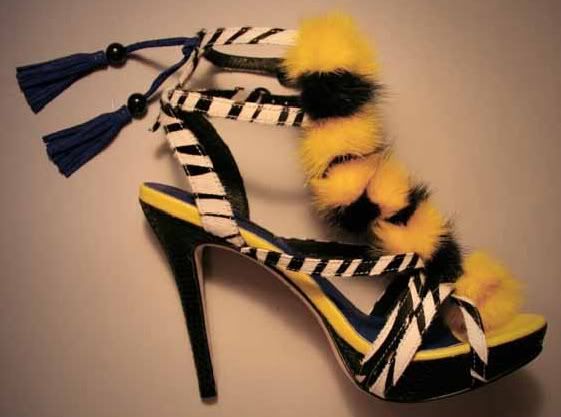 In Her Shoes: Tell us what a day is like in Abiola Abrams' shoes:
Abiola: Every day is different but as long as I get to create and share, I'm happy. I have a relationships column, a weekly Shovio "radio" show, a lifestyles web TV show, and a monthly storytelling event. Sometimes I also have talks scheduled or appearances. Plus I'm finishing my next book, ghostwriting for someone else and in production on a movie.
It sounds overwhelming but it's really doing the same thing on different platforms: talking and sharing about relationships, the goddess lifestyle, and fun. I usually just say my official job title is TV Big Mouth, Goddess Passionista or International Playgirl. (giggles)
In Her Shoes: You've been making moves in the film/entertainment industry for years but your recent stint on VH-1's "Tough Love" really boosted your visibility among the masses. What was that experience like and if given the chance, would you do it again?
Abiola: I would absolutely do it again. Tough Love was definitely one of the more unique jobs I've had in TV but it was a means to an end. My career is to create and share content that is helpful and entertaining to other people. I usually do that through books, TV, radio and the web. Of course having visibility among the masses is key to career success for a media personality. Some jobs I'll like and some jobs I won't. The only thing that didn't work for me was having no control over the storytelling, character development or editing.

I originally didn't think that VH1's Tough Love would be such a big deal since I was already hosting the BET short film competition show The Best Shorts. I was offered several other reality shows since Tough Love but for my next TV show it's really important for me to have producing capacity and at least some decision making power so I've been holding out. I am in development for an exciting new TV project that hopefully you'll see by late 2011.
Ryan Leslie: New Interview with Abiola Abrams on Music & Dating from Abiola's Mini Videos on Vimeo.
In Her Shoes: You earned the nickname "Miss Picky" during your time on Tough Love.  Share your thoughts on the importance of women (and men) being selective when choosing a potential mate:
Abiola: For me being picky or selective about your life partner for women and men is a no brainer. I love feeling that the man who I am with was looking for me. What woman wants to know that her man would just want to be with anyone? Being picky or selective has nothing to do with looks or finances. We all deserve to be selective. Like I always say, think about how picky we are about our phones– and your phone only touches your ear!
Of course a person can picky themselves out of a partner if they are looking at things from a strictly superficial point of view. Like the way they they've written VH1's What Chilli Wants. It's a reality show so there's no way for me to know if Chilli's requests include a man with a big penis in real life or whether that's just the show's writing. Surface stuff like that won't work for real life application.
In Her Shoes: I've heard great things about your monthly event, "Abiola's Kiss & Tell Live Revue" at Manhattan's Madame X.  What should a first-timer expect from a "Kiss & Tell" kind of night?
Abiola: "Abiola's Kiss & Tell Live Revue" is a monthly storytelling & performance series that combines love, sex and comedy with the brightest talents in the worlds of literature, media and sexuality. I host and curate the reading series and it features writers and entertainers ranging from New York Times bestselling authors, feminist scholars and top bloggers to burlesque performers, erotic poets and sexperts. The outrageously fun and often bawdy series has free audience giveaways and cheap champagne cocktails. Each installment honors an exemplary Kiss & Tell author or media-maker. Abiola's Kiss & Tell Live Revue is definitely Rated R.
So far we have honored esteemed authors Deborah Gregory, Stephen Elliot, Kola Boof, erotica pioneer Candida Royalle and comedian Erica Watson. My goal is to continue to create a more open dialogue around love and intimacy.
Quincy Jones circa 1970's
In Her Shoes: I absolutely love your content on AbiolaTV. You've interviewed everyone from the hot Ghanaian Hip Hop artist, Blitz the Ambassador, to R&B crooner, Ryan Leslie. Who has been your most memorable interview to date and why?
Abiola: Thank you so much, queen! I absolutely LOVE interviewing people. I would be just as comfortable interviewing Barack Obama as I would be interviewing a homeless person. I am a complete geek at heart so I really enjoy have conversations and allowing other people to shine. Some of my favorite interviews haven't been uploaded yet.
My all time favorite interview was with Quincy Jones at his mansion in Bel Air for a documentary named Taboo about interracial love. Quincy Jones was my favorite because  his team told me that I only had 15 minutes and then he spent four hours with us just chatting. We looked through his high school yearbook and everything. Quincy Jones was so down to earth and such a regular person with a huge heart. He just moved in so I was looking at Oscars and Grammys on the floor in the corner. He even showed me a Color Purple poster he made for Oprah as a gift with her name on it since she wasn't on the original poster. It was an incredible experience because Quincy Jones shared himself.
In Her Shoes: As an author, television host/personality, filmmaker, and event host you seem to have mastered the art of rocking many hats. What's your secret and how do you maintain your sanity?
Abiola: We live in a multi-platform world so I am not doing anything different than Martha Stewart, Rachel Ray, Oprah Winfrey and other media personalities who work across different mediums. I once had the opportunity to ask the advice of our communal grandfather Melvin Van Peebles who is an novelist, filmmaker, screenwriter and musician. His advice to me was let the work choose the platform. Martha Stewart's advice in her business book was very similar.
For me the key is to keep everything on brand. Right now I am focused on lifestyles, relationships, pop culture and empowerment. Staying in those areas keeps me focused.
In Her Shoes: What's next for Abiola Abrams?
Abiola: Life is so exciting for me right now, Renae! I'm finishing my next book, in pre-production for a film, and in development for a TV project. Watch me weekly on Shovio.com live on Wednesdays right after Star and Bucwild 10-11pm EST on Abiola on LSD:  Love, Sex, Dating & Drama. Actually, we should have you on the show soon, Renae.
Your readers can find my Sex & Relationships Celebrity column daily along with my vlogs and web series at AbiolaTV.com and New Yorkers can come see me free on June 15th at Madame X in NYC for Abiola's Kiss & Tell Live Revue. And of course they can buy the novel Dare by Abiola Abrams wherever you buy books.
My second home is social media so I would love your readers to come hang with me on Twitter @abiolatv, Facebook at xoAbiola, YouTube at planetabiola – and even Flickr @abiolatv.
For additional information visit www.abiolaabrams.com.