Currently Crushing On
What a Graduation!
By
|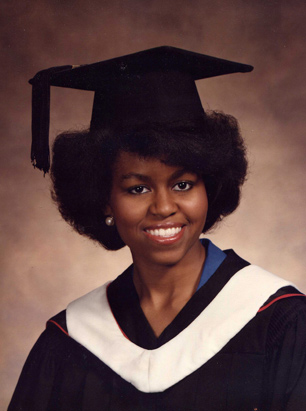 By Kamari Guthrie, In Her Shoes Contributor
Ah, Michelle. She never fails to give me another reason to love how real, down-to-earth and connected she is as the First Lady.
This weekend she gave her first commencement speech at the University of California, Merced and once again showed her ability to relate so closely to those around her—regardless of their status. In her speech, she stressed the importance of service and noted that it isn't something UC Merced students are unfamiliar with. I'm impressed by how she took time to read some of the students' stories after many of them petitioned for her to come speak at the commencement and recognized these students commitment to serving their communities.
After hearing her speech, it actually reminded me of how important is to rededicate my own successes to a larger commitment and cause. When I graduated from Syracuse University, I promised myself that I would remain true to the ideal that Marion Wright Edelman addressed when she said, "Service is the rent we pay for living. It is the true measure, the only measure of our success" (which Michelle quoted in her speech). Check Michelle out as she challenges the UC Merced students and everyone around the country to live up to this kind of success: