In Her Shoes Home
Each One Teach One
By
|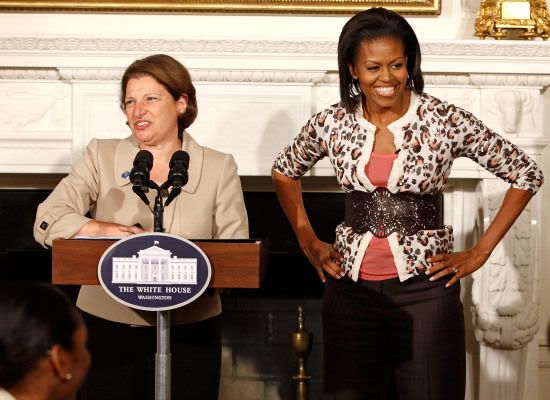 I already have a million reasons to love Michelle O. so now, I guess I'm up to a million and one! On Monday our First Lady launched a mentoring program  to inspire 10th and 11th grade girls from public and private schools in the Washington D.C. area by giving them access to accomplished women. Can you imagine being that young and gaining exposure to the amazing women in the White House? This program is going to inspire these young girls beyond what they could possibly articulate with words but according to Mrs. Obama, it won't be a one way street:
"We have some expectations from you as well. That when you get to this position in your life that you do the same for somebody else."
I'm eager to see what type of awesomeness this mentoring program's graduating class is going to produce!  Each one teach one.
Oh, and P.S. – Michelle's belt collection is NOT a game!