In Her Shoes Home
10 Tips: Go Green. Save Green!
By
|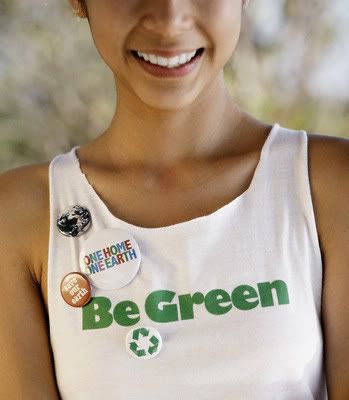 Unless you're living under a rock, you've probably noticed that green is everywhere these days — in the news, politics, fashion, and even technology. You can hardly escape it and may even be suffering from a little green "fatigue." Before you find yourself over it and ready to tune the green messaging out, let's stop and think about it a bit. Everything single thing we do every day has an impact on the planet good or bad – so why not focus on the good?
It's so funny how the universe works. Just as I was suffering from my own mild case of green fatigue last week, I had the pleasure of meeting Sarah Dupuy, the Fly Female Entrepreneur behind BK Green Home Cleaning. She reminded me that as individuals we have the power to control most of our choices and, therefore, the impact we create: from where we live to what we buy, eat, and use to clean our home to where and how you vacation, to how we shop or vote, we can have global impact.
Keep reading for Brooklyn Green Home Cleaning's list of 10 simple things we can do today to help reduce our environmental impact, save money, and live a happier, healthier life:
1.) Use your bike to get you there! Ride your bike to work or wherever you need to go especially if you're going solo and it's local. You'll save money, time, help the environment, and stay in great shape.
2.) Buy a Chico Bag.  They're little nylon bags that fit into your purse for those impromptu shopping trips. You'll use one less plastic bag – which takes about 2,000 years to degrade – if they ever do.
3.) Use a green home cleaning service (www.bkgreenhomeclean.com) or buy and use eco-friendly, green cleaning products to clean your home or office. Most green cleaning products contain essential oils, which are not only non-toxic and chemical free, but actually have therapeutic effects on the body and mind.  Your children and pets will thank you, too!

4.) Use energy efficient light bulbs. They last longer and use less energy which saves you money and helps the environment. Make sure the bulbs provide full spectrum lighting, it's healthy for the eyes.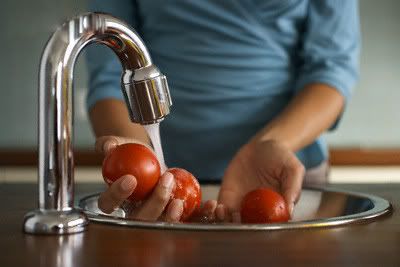 5.) Grow your own herbs and vegetables. Ok…even the White House is in on this one. Grow your own Victory Garden! You'll save hundreds of dollars on organic produce to enjoy amazing healthy salads, fruits and vegetables. If you're an urban dweller with no space for a garden, try a window box of herbs. It's a great way to connect with nature and make friends with your kitchen.
6.)  If you can't grow your own fruits and veggies buy local and organic. You'll be supporting local farmers and reducing the carbon foot print needed to transport food from greater distances. Support the sustainable farming practices of local farmers. Eating locally grown food is good for you and the planet.
7.) Recycle, recycle, recycle! Recycle all of your "garbage", especially re-usables like perfectly good clothing, books, toys. Have a stoop sale, swap party or sign up with Freecycle.com especially for big items like furniture. Look for and purchase products marked 'Post Consumer Content' or 'Recycled' content.
8.) Use less and/or natural make-up! Most cosmetics still contain natural ingredients but the majority of less expensive, mass produced products contain synthetic chemicals. Your skin is the largest pore and absorbs everything. Neither cosmetic products nor cosmetic ingredients are reviewed or approved by the FDA before being sold to the public. Do your homework and buy the most natural products available.
9.)  Bottle your own water!  Filter your tap water and bottle it. Much of the bottled water on the market is simply filtered or distilled water.  Purchase a good water filter, a canteen and bottle your own water. You'll be saving lots of money and prevent one less plastic bottle from  floating around – never to disintegrate.
10.) Have fun going green and feel great about it! Begin to educate yourself and before you know it, you'll be thinking of your own ways to go green. Whenever a store clerk offers me a plastic bag, I think of a swirl of garbage the size of Texas floating in our precious ocean waters. I'm always able to politely smile and say no thanks as I whip out my re-usable bag or carry it in hand. You'll be glad you did and so will future generations!
For additional information on BK Green Home Cleaning click here.