Check On It
I Love My Hair
By
|
Andrea Pippins: Founder of "I Love My Hair" and Fly Girls.typepad.com
The holiday season has crept up on us again, folks.  Seems like it starts earlier and earlier each year, right? If you're looking for budget-friendly gifts for friends &  fam and want to support a Fly Female Entrepreneur while you're at it, In Her Shoes has exactly what you need. Over the next few weeks I'll be featuring women-owned brands that will make your holiday shopping season less hectic and gifts a lot more meaningful!
Fellow blogger, Ms. Andrea Pippins, founder of the popular online destination,"Fly Girls," recently announced that she's launched a hot, new website. Appropriately titled "I Love My Hair" (her hair is oh so amazing),  the website features beautiful pieces of art that make perfect gifts for the natural hair-luvin' ladies in your life:
My favorite piece is "My Only Regret" because it truly captures my thoughts on going natural: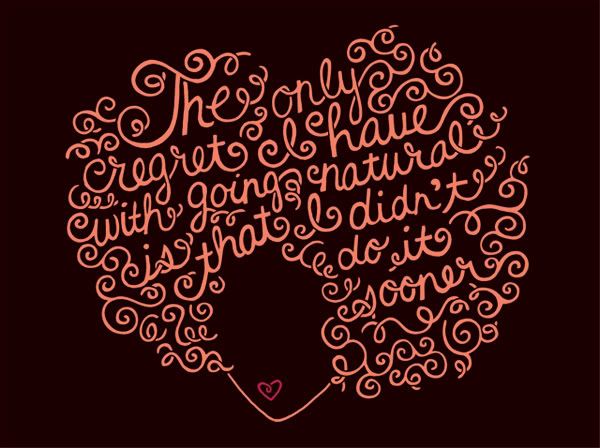 Like what you see? Visit www.ilovemyhair.com now to learn more. If you've never checked out Andrea's blog, Fly Girls, it's about time you become a part of the experience – click here.