Features
Fly Female Entrepreneur
By
|
Sharifa Cudjoe: My Shoe Diary
I know it's hard to believe my loves, but Mercedes-Benz Fashion Week is right around the corner! Each year, I make it my business to shine light on emerging fashion mavens you might not see at the tents, but better be checking for. This week's Fly Female Entrepreneur has an impressive career path in the world of fashion as owner of an online shoe boutique and go-to woman for one of the industry's hottest trade shows. Kick back, relax and step into the mind of Miss Sharifa Cudjoe, founder of My Shoe Diary:
In Her Shoes: What inspired you to turn your love for footwear into a viable business?
Sharifa: Over the years I've observed and learned from my mentor, Sam Ben-Avraham, who owns several successful businesses including Atrium NYC/Miami.  Getting the opportunity to work alongside him allowed me to see how passionate he was about every facet of his business from buying to interviewing new associates.  It allowed me to believe I could and would turn something that I love into a successful and profitable business.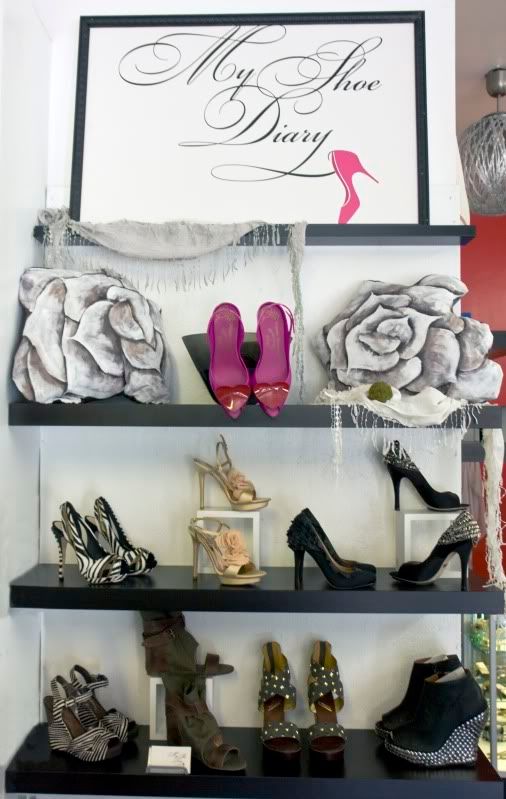 My Shoe Diary at Pieces Boutique
In Her Shoes: What's your earliest childhood memory when it comes to shoes?
Sharifa: My most vivid shoe memory was that nervous excitement I felt at the age of 19 when I walked into Jeffrey's in the Meatpacking district.  The energy of the store was overwhelming.  It was then and there that I decided I wanted to be one of "those" girls that could shop in a store like that.  Success was no longer an option, it was my goal.
In Her Shoes: For some, following your dreams can be a daunting task. What keeps you going when the going gets tough?
Sharifa: When you do something that you truly believe in and love it never feels like work.  There will always be hurdles to cross but remembering the big picture keeps you going.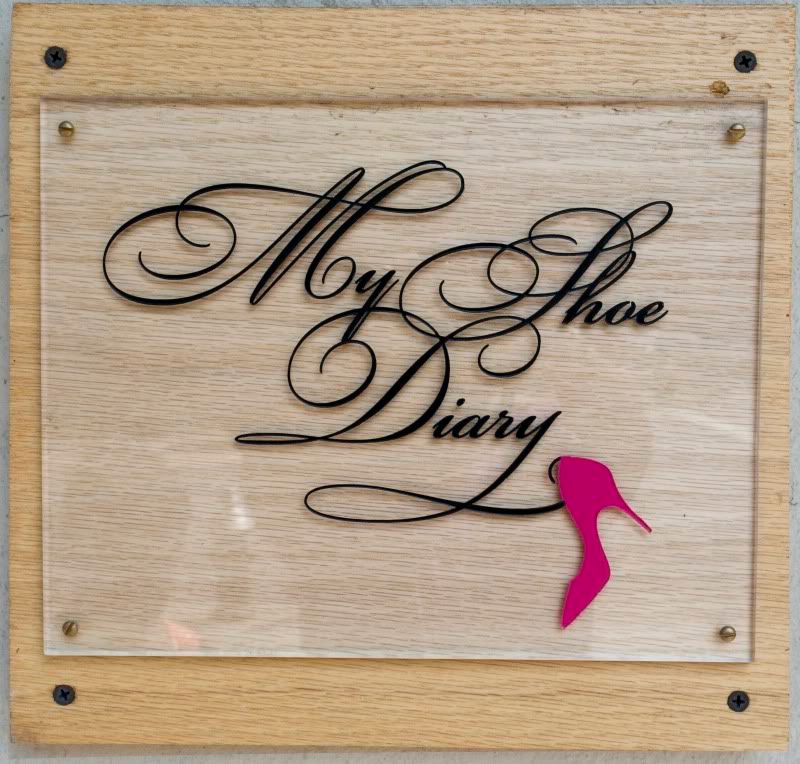 In Her Shoes: How did you come up with such a fitting name for your business?
Sharifa: As a girl growing up writing in a diary was a daily habit for me.  It was something I did without thinking about it as a personal release. Now that I'm older, I can look back on my thoughts and feelings throughout life. It's so fulfilling to see how I've grown.  Over the years I have collected shoes in the same respect.  These shoes change with my accomplishments, life choices and age.  In this sense it's a diary of my life when looking at my shoe collection. This is what inspired the My Shoe Diary concept.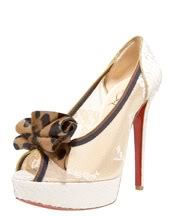 In Her Shoes: What is a day like in Sharifa Cudjoe's shoes?
Sharifa: Every day is different and ever changing but you can always count on excitement, new faces, scenery and interesting conversation.  Owning a store and a non-profit on top of running one of the world's largest fashion tradeshows doesn't leave much time for boredom!
Alexander Wang
In Her Shoes: Who are your top five favorite shoe designers?
Sharifa: Alexander Wang, L.A.M.B., Chanel, YSL and Dolce Vita.
In Her Shoes: What advice would you give to an aspiring entrepreneur who wants to walk in your Louboutins?
Sharifa: Don't ever give up, no matter what happens! Sometimes you have to fall before you get up. Stay focused on your goal!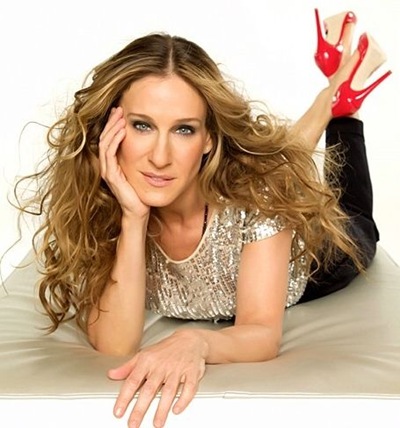 In Her Shoes: If you could raid a celebrity's closet for shoes, who would you choose?
Sharifa: Sarah Jessica Parker
In Her Shoes: What's next for Sharifa and My Shoe Diary?
Sharifa: The plan is to open a freestanding boutique May 2011. This boutique will be an experience for all footwear lovers with shoes for any budget. I want to create an atmosphere where women can gather and know they are in a shoe haven.
Ready for your My Shoe Diary fix? If you're in the New York City area visit Pieces Boutique at 671 Vanderbilt Avenue or swing by MyShoeDiary.com later this month for the official launch of the brand's online boutique.