In Her Shoes Home
Ready, Set, Write!?
By
|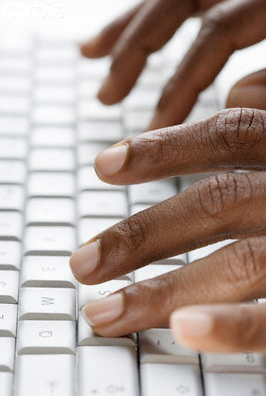 Writer's blocks is one of the most inconvenient and one of my least favorite habits I have. It stops me from piecing together my thoughts and completely frustrates me from even wanting to write. Ironically, the most common problem when I have writer's block isn't about not having ideas. It's about having too many at once! I'm so overwhelmed by different thoughts that I feel like I don't know where to begin. After giving it some thought I realized that this only occurs at the very beginning of my writing process. After I start writing, my thoughts organically start to come together and it's usually smooth sailing from there! So yes, the common denominator with not only my writing but in life as well with reaching goals is…yes you guessed it, just starting!
I know many people like to either blame their procrastination on their goals personality, signs or where they are in life. Ladies, all of these excuses can be null and void. The hardest challenge to beginning the battle of your dreams is honestly taking the first steps towards it. Being outside looking in, we might feel as if we are overwhelmed and oftentimes intimidated by our own dreams. We even begin to talk ourselves out of it asking ourselves "where would we ever fit in?" or "I'll start as soon as I'm in a better position in life" which often translates to "umm, yeah I'm just to afraid to start."
The key to achieving your goals is not to sit and try to tackle all of them at once but simply break them down. When you have an outline of your ideas, your mind will be able to grasp the concept better and you won't feel the need do everything at once. To get all your dreams and ideas out, create an inspiration board to reflect everything you want to do in life. Once you've made that foundation, you can break your goals down day by day or week to week  by taking the necessary steps to make it happen!
Miracles & Blessings,
Ellisa Oyewo