Fly Female Entrepreneurs
Fly Female Entrepreneur
By
|
Jakissa Taylor: DJ Kiss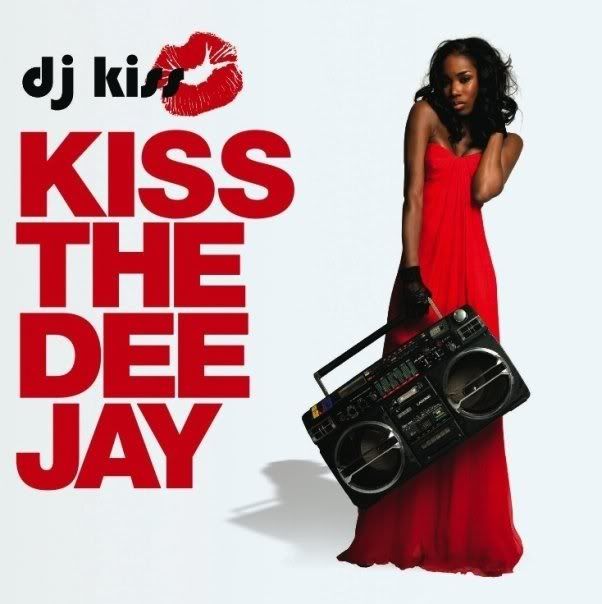 After experiencing a DJ Kiss musical journey, one could easily assume that she was born to be a DJ. Though her looks could easily place her in any top magazine's beauty spread, it's music that makes her heart skip a beat.  Since setting up her turntables after a successful career in PR, DJ Kiss has captivated A-listers, jet-setters, and beat makers alike. Her DJing style resonates with even the most discriminating music lover and has landed DJ Kiss on the A-list, playing for high-flying clients like Diddy and countless other entertainment heavy hitters.
In an industry that often portrays women in less than flattering lights, DJ Kiss is doing her part to change some of those images, one party at a time. She's moved crowds from New York to Spain and today, she's giving In Her Shoes an opportunity to step into her Alexander McQueens to learn about life as a celebrity DJ.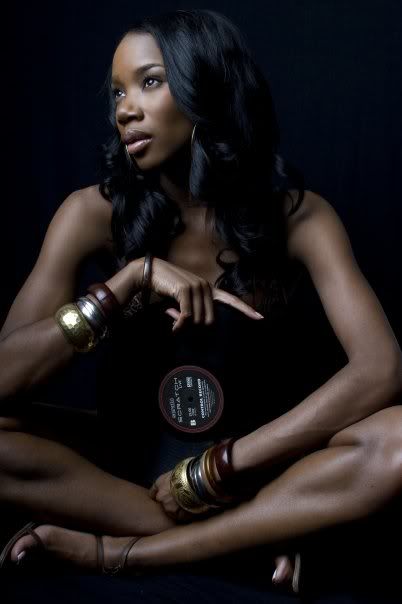 In Her Shoes: What encouraged you to transition from a successful career in PR to a DJ?
DJ Kiss: I did several things in between being a PR account executive and finding DJing. After working at a top PR firm and being fast tracked for success there, I realized that I didn't want to do PR for the rest of my life. It's such a full-time career and although I was good at it, I wasn't in love with it.  I needed a challenge. I had always been interested in acting so I started taking acting classes and auditioning for roles. I took a job doing bottle service at an NYC hot spot to pay my bills while I was auditioning. While at that job I met one of the resident DJs, DJ M.O.S. We would often talk about music during work and he was really impressed with how much I knew. Eventually he offered to teach me some basic techniques of DJing. After a few lessons, I fell in love with spinning and bought my own turntables and started practicing everyday. After a year of practicing and opening for established DJs I began to get hired on my own.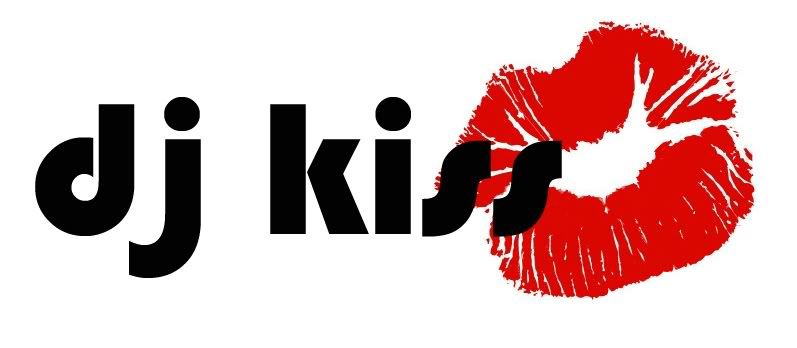 In Her Shoes: Which of your PR skills have you found most helpful in your new career?

DJ Kiss: Everything I learned in PR helps me now from dealing with clients to creating and maintaining my own press kits to following up with people. I always say that your PR skills are invaluable in any career you choose to pursue afterwards.
In Her Shoes: What is the most gratifying aspect of your life as a DJ?
DJ Kiss: Being my own brand, and on my own schedule, as well as knowing the sky is literally the limit for anything I want to accomplish!
In Her Shoes: Knowing music's power to make or break an event, what song do you put on when it's time to get the party started?
DJ Kiss: Michael Jackson's "Don't Stop 'Till You Get Enough" from his album, "Off the Wall." You could play that song at a Bar Mitzvah in mid-town, a backyard BBQ down south, or a Black-tie Hollywood party. It works everywhere!
In Her Shoes: If you were stranded on an island with your ipod and just three albums, which would they be?

DJ Kiss:
Prince – "Purple Rain"
Michael Jackson – "Thriller"
Stevie Wonder – "Song Review – A Greatest Hits Collection" (I'm know I'm cheating with this one but I can't pick just ONE Stevie Wonder album?!)
In Her Shoes: Name four DJs you admire/respect and why?
DJ Kiss:
DJ M.O.S. – My absolute favorite DJ and I'm not just saying that because he's my fiancé! He is an incredibly versatile DJ and skilled turntablist. He can rock any room you put him in! Also, his musical knowledge is unparalleled.
DJ Beverly Bond – She was the first female DJ I ever saw when I moved to NYC in late 2000.  She's a true party rocker who knows her music. She's also a humanitarian and philanthropist with her charity Black Girls Rock!
DJ Spinderella – I grew up listening to Salt-n-Pepa, and Spinderella was always my favorite member. A true pioneer for female DJs.
Grandmaster Flash – The pioneer of pioneers.
In Her Shoes: Tell us about a day in DJ Kiss's shoes.
DJ Kiss: No day is ever the same! I'm usually traveling and on the go! A few things are constant though. After I wake up and figure out what city or country I'm in, I check and return emails. Next I look at the Billboard and itunes charts and blogs, to see what people are listening to and download new music. From there I'm probably hopping on a flight or if I'm at home, I'll go to the gym and work out. If I have to spin that evening, I'll start going through my crates to get an idea of what I want to play.  By late afternoon/early evening I try to take a nap for an hour or two to prepare myself to be up all night. Then I start getting dressed and ready to head out for my gig. Other days I may have fittings (Nicole Miller dresses me for events often), have phone or in-person interviews, work on mixtapes in my studio, or take meetings.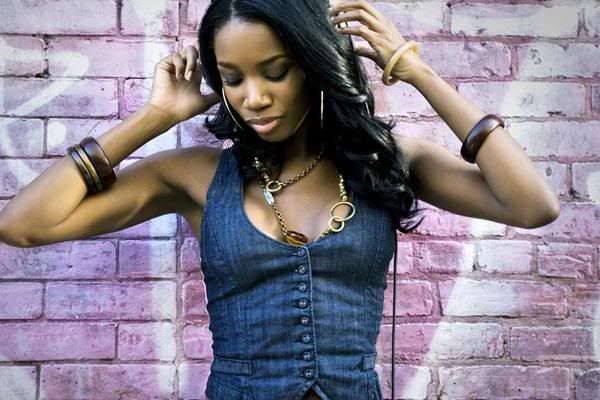 In Her Shoes: With so many ipod DJs emerging, what do you think an aspiring DJ should do to differentiate herself in the industry?
DJ Kiss: As a DJ you are both a student and teacher of music so you should study all genres of music whether or not you play them on a regular basis. That will help you rise to the challenge in any party situation you may find yourself in! Also create a quantifiable brand for yourself and be strategic with the clubs and events you choose to spin.
In Her Shoes: What have you learned during your years as a DJ that you wish you knew before entering the field?
DJ Kiss: To not take things personally.  Often people hire DJs not on the basis of who would rock the party best but on the basis of their relationships.
In Her Shoes: What has been your most exciting/memorable DJ experience to date?
DJ Kiss: My most exciting DJ experience was spinning Madonna's Oscar afterparty in LA earlier this year.
My most memorable experience was spinning Puffy's birthday party at this Miami mansion several years ago. I played slow jams for the last hour. It was an absolutely magical night!
For additional information on DJ Kiss you can check her out at www.kissthedeejay.com or visit her blog by clicking here.