Fly Female Entrepreneurs
Fly Female Entrepreneur
By
|
MOTHER'S DAY EDITION
Jodie Patterson, GEORGIA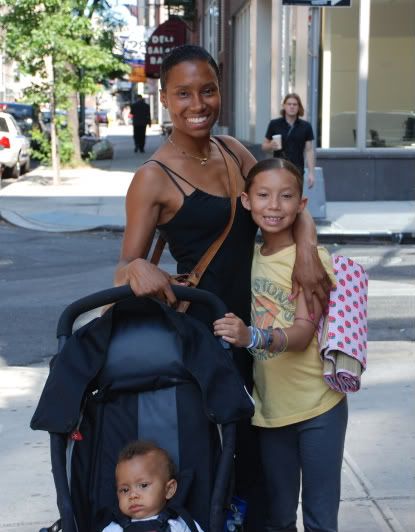 Jodie Patterson with Daughters, Georgia and Penelope

Over the Christmas holiday last year I had the pleasure of attending Michaela Angela Davis's monthly career-mentoring program, Salon De Shine. Hosted by the ladies of GEORGIA, Salon de Shine was just the inspiration I needed as I prepared to launch In Her Shoes. The gathering of beauty, brains and an impressive "I am my sister's keeper" spirit was the perfect way to saunter into the new year. The event's guest speaker, GEORGIA co-owner Jodie Patterson, shared priceless wisdom as she spoke on transitioning careers to launch your own business. Like all of the other women in attendance, I left fulfilled and ready to conquer the world but was intrigued and wanted to know more. A Fly Female Entrepreneur feature was definitely in order. Jodie has a beautiful growing family and like many successful mompreneurs, she still finds time to make it all happen! Just in time for Mother's Day, it is my pleasure to introduce to you, GEORGIA's Jodie Patterson:
In Her Shoes: Please tell us a little about GEORGIA. What is the inspiration behind the name?

Jodie Paterson: My sister-in-law Kiara and I opened GEORGIA primarily because we LOVE hair and skin product – and ultimately because we wanted the business of beauty to return to being beautiful and intimate.  GEORGIA is our family-owned boutique and salon.  We're obsessed with hair and skin – and have hand-selected our favorite product from all over the world.   We even offer an amazing collection of our favorite finds of lingerie, bags, and jewelry.
As soon as you step into the world of GEORGIA, you'll recognize that we looked for creative inspiration from within our own lives, the people around us, and places we travel.  The name, GEORGIA, is my daughter's name!
In Her Shoes: My readers will be impressed by the fact that prior to going into business, you had a very successful career in public relations and have represented several hot designers including Zac Posen and Sean John LOUNGE. What motivated you to make the move to the beauty industry?
Jodie Patterson: Well, change always comes first from necessity.  I was getting older (I'm 38), I was on a fast track to having multiple kids (I'm on my 4th!), and I was in a committed relationship (I love spending time with family).  Fashion is a world that takes complete devotion and I just couldn't give it what it needed.  It was a wrap for me. BUT, I knew that fashion and beauty were closely connected, so it was a natural progression.
Being in PR for nearly ten years connected me with so many people, plus it gave me an understanding of brand development – two essential elements when launching your own business.  And at the end of the day, I just wanted to do something that was deeply personal with endless potential.  Georgia, as a brand, offered that.
Jodie Patterson and business partner, Kiara Ellozy
In Her Shoes: Doing business with family can often present a unique set of challenges but it looks like you and your partner have been quite successful!  What would you say has been the most positive aspect of going into business with your sister-in-law, Kiara Ellozy?

Jodie Patterson: Business partners always disagree – it comes with the territory of having strong opinions, strong drive and working in closely quarters.  What makes it better is that with family there are so many non-business interactions that we share that keep us balanced.  We argue and then we sing "Happy Birthday" to my nephew later on that same day.  So you just keep it moving and stay focused on the goal.


In Her Shoes: We know that with any brick and mortar business, it's all about location. How did you score your Manhattan location on East Houston and what advice would you give to an entrepreneur looking for an amazing location?
Jodie Patterson: Foremost, we worked with a broker that understood our style and needs, and had crazy intense work ethics! We looked for a year before we found our dream location.  We started looking early in the process – even before we raised our finances – so that we had plenty of time.  We looked at EVERYTHING – even when it seemed ridiculous.  We also scouted several different neighborhoods.  Literally stood on corners, watched the type of people and the amount of people walking by.  And lastly, we listened to our business's particular need for accessibility, visibility, and heavy traffic.  Part science, part diligence, and part luck!


In Her Shoes: How do you want women to feel when they step foot into GEORGIA?
Jodie Patterson: Georgia has a way of immediately welcoming customers into our world.  We open up our lives through art, family photos, and conversation and somehow after that genuine introduction takes place, we're able to sell our product.  We're also a very informed team and we pass that information on to every woman we meet.  Very important to our brand is love of "personal  beauty."  From our tag line, "Be Beautiful," our customers know that it's every woman's ability to simply be beautiful in her own way.

In Her Shoes: What I love most about Georgia is that it offers both drug store beauty brands and high-end brands under the same roof. What influenced your decision to mix various price points in such a luxurious, boutique-like environment?
Jodie Patterson: My bathroom!  Just take a close look at any aspect of your life and you'll find a genuine mash-up.  Taste is not ruled by price point. Hi-low, romantic-modern, austere-lux, we choose product and accessories we love and use!


In Her Shoes: Can you give us an idea of what a day in Jodie Patterson's shoes is like?
Jodie Patterson: My day unfolds in the following phases:
Phase One/Family: Early rise at about 7 a.m.to get my oldest daughter, Georgia, ready for school.  Then breakfast with the two little ones and my boyfriend.  Play-time, story-time, clean-up time, snack-time, and if we're lucky, nap-time all before mid day.
Phase Two/Company: Meetings, meetings, meetings on product development, packaging design, e-commerce, business expansion, and press.
Phase Three/Family: Swing by any after-school programs, pediatrician appointments, play-dates to re-connect with kids and share another moment of fun.
Phase Four/Company: Off to the store to connect with customers, sell product, meet with vendors, sweep salon floors…whew!  Close shop at 10 p.m.  Last minute meetings over drinks.  Home!  Re-cap day with boyfriend.  Laugh!  Bed.
In Her Shoes: Unlike most beauty retailers and boutiques, Georgia stays open late seven days a week and doesn't close its doors until 10 p.m. What influenced your decision to set these hours?
Jodie Patterson: We work for our customers!  Since they are night owls, so are we.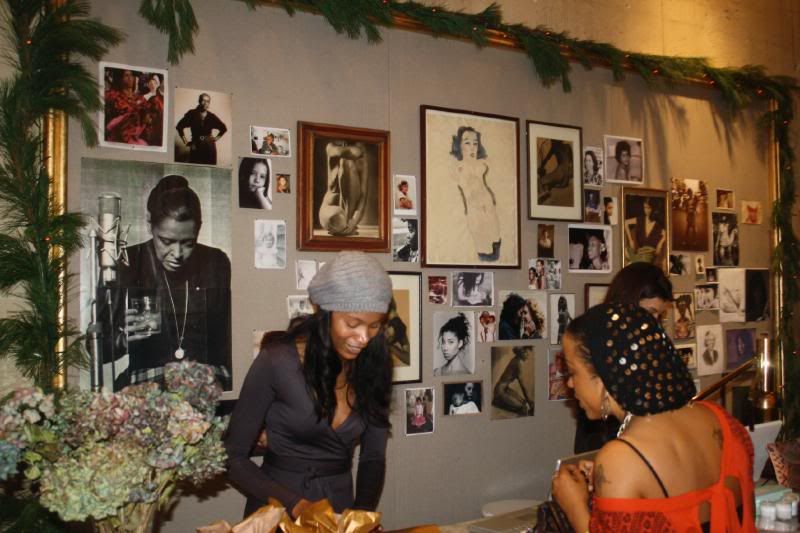 In Her Shoes: What's up next for GEORGIA?
Jodie Patterson: Great things!  Our private label line of hair, body and home product is doing so well!  Expansion of that line is moments away.  Wholesale is major for our business.  Soon you'll be able to purchase our line not only from our shop but from other great retailers as well.  Oh, and a second GEORGIA location is calling us!
Ladies, if your hair is anything like mine it requires a whole new arsenal of products to combat the summer heat and humidity. Stop by GEORGIA to get your hair care weapons of choice. And oh yeh, don't forget to tell them In Her Shoes sent ya! GEORGIA is conveniently located at 89A E. Houston Street between Elizabeth Street and Bowery. Store hours are noon – 10 p.m. daily. For additional information call 646.827.2428 or visit www.georgiany.com.