In Her Shoes Home
When Twitter Goes Wrong…
By
|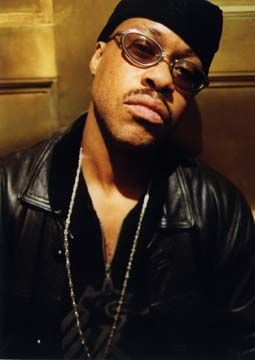 As we all know, Guru, one of Hip Hop's finest, is currently fighting for his dear life. On Sunday, February 28th, the 43-year-old emcee suffered a cardiac arrest and is now hospitalized in a coma. The news regarding Guru's health condition spread like wildfire as members of the Twitter community shared feelings of shock and concern. Thoughts of prayer, healing, and positive energy filled the "Twitterverse" and many kept the faith until late last night when rumors of Guru's death began to run rampant on the social media site.
Many of us took each other's word for it (including myself) until DJ Premier, the second half of Gang Starr set the record straight with the following Tweet:
"Don't believe rumors, pray people, pray!" and minutes later he Tweeted that "Guru is still in surgery…he will make it."
I ask the same of anyone reading this. It's time to lift this talented man up with positive energy and prayer. Although Twitter can be an excellent source for spreading news fast, the site's ability to get a message out in lightening speed also has the power to backfire. Despite the "RIP Guru" tags on Twitter, Keith Elam, better known as Guru, is still with us so it's time to be a little more responsible with our Tweets by identifying credible sources before sending such heartbreaking news out into the universe.
As opposed to sending Guru to his grave prematurely (I was guilty of this, too), let's take a moment to celebrate the legacy this man has created with his smooth like butter delivery and thought-provoking rhymes. Following are a couple of my Guru and Gang Starr favorites:
Mass Appeal:
Ex Girl to the Next Girl: