In Her Shoes Home
Work it Out!
By
|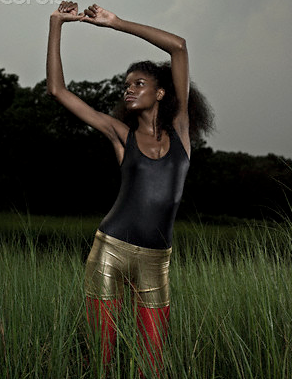 Spring time is right around the corner and we all know what that means. Women will be screaming about crash diets, bathing suit bodies, and 30-day workout plans. This year let's take a new approach to our health and how we stay in shape. It's time we think long term and not just in the moment. This year it's all about a complete lifestyle change for our health and eating habits.
Drink Water
This is a simple task that can anyone can do. It's time to switch out the soda for a refreshing glass of water. Over 65% of our body is made out of it, which means that our body constantly needs it. Buy a water filter pitcher. Not only does this save money on bottled water but you will be able to have cold and clean water waiting for you. It also helps nourishes, hair nails and skin so not only will you feel good but you'll look good, too!
Monitor Your Food Intake
Instead of taking double portions and making sure you get seconds, eat smaller portions. Also, consider veggies over those tempting salt & vinegar chips.
Everyone doesn't need to be a size two to have a great body, I just want to encourage a healthy lifestyle. You will have more energy, more confidence, and a richer life. So, put together a high energy itunes playlist and work it out!
Miracles & Blessings,
Ellisa Oyewo