In Her Shoes Home
The FFE Stimulus Plan
By
|
With all the talk of buying American to stimulate our struggling economy, I can't help but think of what's equally important in my world – supporting Fly Female Entrepreneurs.
Why is it imperative that we support women owned and operated businesses? Because according to Nell Merlino, Founder and CEO of Count Me In for Women's Economic Independence:
"Women entrepreneurs are the economy's secret weapon, with the strength to build and grow businesses, create jobs and secure the futures of their families."
Nell Merlino is totally on point and for this reason, I present to you 10 ways to stimulate the economy while supporting a fly female entreprenuer. I'm putting you on to 10 fabulous women who can provide you with any and everything you'll ever need from pretty jewels to publicity. I encourage you to bookmark this post and whenever you're in need of the perfect gift or vendor, refer to this Fly Female Entrepreneur Stimulus Plan:
The plan will be presented in a series of posts so keep your eyes open for additional recommendations in the weeks to come.
1.  Jewelry/Accessories: Tasha West


"As a designer, Tasha West's main goal is to capture the true essence and spirit of the individual. Her mission is to make the wearer feel like they have just put on their armor and can conquer the world by wearing it."
2. Catering: Love You Like Cooked Food  

Love You Like Cooked Food is a catering company that believes in preparing an experience of the oral and social senses. The company believes that through healthy well balanced meals, an individual or company can soar to new heights in this world. 
3. Baby Journals & Gifts: Eat.Sleep.Poop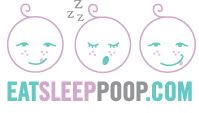 Created by a mom to help parents monitor baby's progress by recording baby's daily activity in this easy to use log book. Log in feedings, diaper changes, sleep patterns, immunizations and more, all to help track baby's development and keep the baby on a schedule. Great for pediatrician visits and perfect to leave with baby-sitters.
4. Hair, Skin & Body Products: Karen's Body Beautiful
Karen's Body Beautiful promotes a healthy, holistic approach to beauty by creating handmade hair, body and bath products made from a diverse selection of the highest quality natural ingredients from around the world.  
5. Vintage Clothing: Tembis Boutique
Tayo's admiration and love for vintage clothing increases daily. Tembis Boutique has allowed Tayo the opportunity to offer beautiful and eclectic pieces to vintage lovers across the globe at affordable price points.

6. T-Shirts: Cut it Out

Cut it Out believes in the power of positive messages. The brand knows that females love music, fashion and the pursuit of all things beautiful so they've designed a line of tees with style, flavor and principle. 
7.  Stationery: She's Got Papers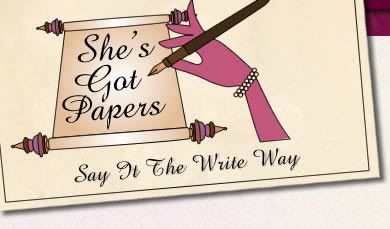 She's Got Papers offers stationery collections that run the gamut from whimsical to edgy; to chic and enlightening and carry messages of hope and empowerment.
8. Sneakers and Streetwear: Goliath RF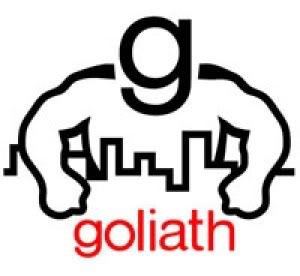 Since September '04, Goliath RF has given sneaker heads all over the country one more reason to trek up to Harlem.  Here you'll find the all the hottest brands you know and love including Nike, DC Shoes, Supra, Creative Recreations, Coup d'etat Brooklyn, Ten Deep and  Crooks & Castles.
9. Apparel & Footwear: Cocoa Seamstress
Coco Seamstress is a unique expression of femininity, chic, elegance and glamour. A label that exudes quality, professionalism and above all, well-made pieces that you will have for years.
10. PR & Lifestyle Marketing Services: Crush Media
Crush Media is a boutique public relations and lifestyle marketing firm that specializes in creating innovative strategies for consumer-driven brands. Providing a fresh perspective, Crush Media prides itself on offering each and every client, big or small, the love and attention they deserve.