In Her Shoes Home
Designer Babes
By
|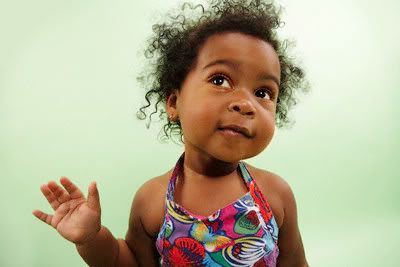 Leave it to an L.A. fertility clinic to take the Build-a-Bear concept too far. NBC's Today Show is reporting that thanks to scientific advancements, the city's Fertility Institute Clinic is able to design a baby to meet the parent's exact requirements. Have you always wanted a little girl with beautiful curly hair? You got it! Do you imagine your son being the epitome of tall, dark and handsome? Dream no more.
The clinic's service allows parents to select physical traits through "cosmetic medicine." Prospective parents can request a son with brown eyes, black hair and a medium complexion, or a pale, blonde, green-eyed daughter.
Other fertility specialists are outraged that the clinic is seeking to capitalize on advances in embryo cell analysis aimed at identifying dangerous diseases and defects in the unborn. They claimed that pre-implantation genetic diagnosis (PGD) is distracting public attention from the way medical technology can produce children free of debilitating genetic conditions.
As you can imagine, designer babies come with couture price tags and will run you about $18,000 a pop. I'm pretty disgusted that in the midst of a recession, there are still people out there searching for new ways to spend excessively.
I remember the days when people just wanted their child to be HEALTHY. What type of self-absorbed, discrimination infested society are we moving towards?
I'd love to hear your thoughts. Are you feeling this one or not?