Check On It
Inspired by: Rose Cordero
By
|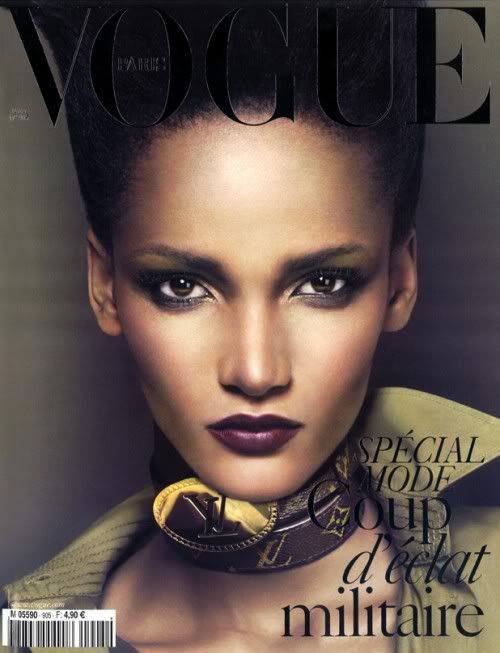 I have mixed feelings about giving a major magazine kudos for finally giving a woman of color shine but since this post is all about her and not them, I'll go through with it. For the first time since 2002, French Vogue will feature a solo black model on its March 2010 cover. 18-year-old Rose Cordero, the fashion rag's latest cover girl, hails from the Dominican Republic and is sure to turn quite a few heads with her strikingly beautiful features.
Shot by Mert Alas and Marcus Piggot, this picture of Rose is giving me everything right now! Did you peep the LV belt doubling as a necklace/choker? I'm lovin' it.
Congrats on breaking racial barriers, lady. Perhaps in this new decade publications like Vogue will realize that they don't have to wait every eight years to celebrate Black beauty. We're fly 365!
Following are a few additional pics of Miss Cordero working the camera on previous shoots: