In Her Shoes Home
Inspired By: Asiya Razvi
By
|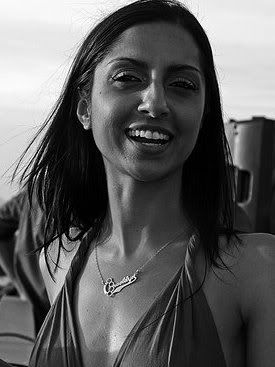 Asiya Razvi: Social Worker, KIPP: Infinity Charter Schools
Inspiration is all around us as long as we're open to receiving it. Yesterday as I was enjoying a beautiful BK Sunday afternoon with family and friends, my girl Asiya casually mentioned how the KIPP:Infinity Charter School she works for in Harlem is going to be featured on NBC Nightly News with Brian Williams tonight. As a PR professional, and someone who truly admires and respects Asiya's selfless career choice, I was ecstatic and inspired. NBC Nightly News? That's huge!
While many of us have taken career paths that are a bit more creative or what some consider to be "glamorous," I've always admired folks like Asiya who dedicate their lives to educating and uplifting our young people. With youth violence on the rise across the country, people like Asiya are truly making a difference in our communities, one child at a time.
Aisya shares a moment with one of her students.
"I get so much gratification out of my work because I'm helping to provide the highest level of education to our students. The KIPP program allows parents to choose the school they send their children to and is committed to closing the achievement and education gaps in our country," said Asiya Razvi.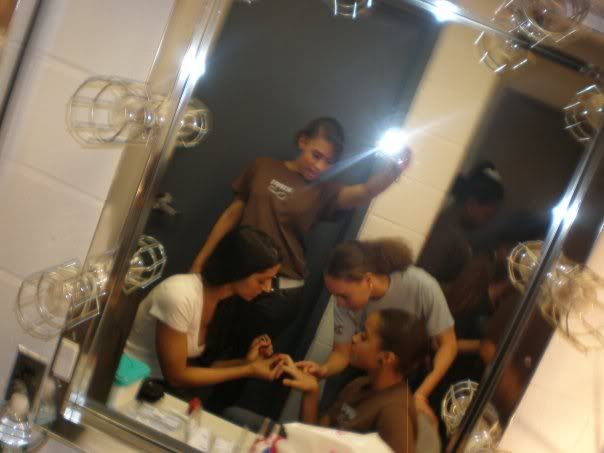 Asiya and students enjoy a little girl time….
About KIPP:
KIPP is a national network of free, open-enrollment, college-preparatory public schools with a track record of preparing students in under-served communities for success in college and in life. There are currently 82 KIPP schools in 19 states and the District of Columbia serving around 20,000 students.
Every day, KIPP students across the nation are proving that demography does not define destiny. Eighty percent of our students are low-income, and 90 percent are African American or Latino. Nationally, more than 90 percent of KIPP middle school students have gone on to college-preparatory high schools, and more than 80 percent of KIPP alumni have gone on to college.
Tune in to NBC Nightly News with Brian Williams tonight at 6:30 p.m. EST during the "What Works" segment to learn more about Asiya's school and be inspired!
For additional information on the KIPP (Knowledge is Power Program) please visit www.kipp.org.