In Her Shoes Home
Fly Female Entrepreneur
By
|
Res: Independent Music Artist
If you weren't rockin' out to Res's first album "How I Do?" back in 2001, I may need to pull your cool card…like, immediately! With instant hits including "Golden Boys" and "They-Say Vision," this eclectic genre-less album served as the soundtrack to my first year in New York City and boy did I create some memories!
Today, I'm honored to have the gorgeous and über-talented musical goddess, Res, as a guest on In Her Shoes. She paved the way for many of today's rock-inspired female artists and is back to bless us once again with her sophomore album, "Black. Girls. Rock!" She sat down with me to discuss her latest release and experiences as a Fly Female Entrepreneur in the ever-changing music industry. Here's what she had to say…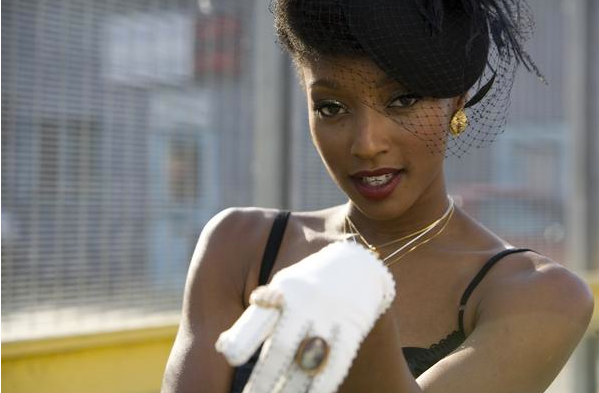 In Her Shoes: I'm absolutely loving your latest release "Black.Girls.Rock!" What's your favorite song on the album and what was the inspiration behind it?
Res: Thank you! My favorite song off my new album is So What Am I (Sunday Nite Res). The inspiration for that song came from observing and sizing up two different types of people. No one person in particular. The lyrics in the verse describe these people and the chorus reflects their inner thoughts of how they feel. At some point in life you feel like your back is against the wall and things are too tough to handle. At that moment you just want someone to understand you. You don't want them to understand the "surface" you. You want them to understand the "deeper, hurt, trying to push on, keep up the facade and just make it work," you.
In Her Shoes: Your career, which started on an impressive high note with the release of your 2001 album, "How I Do," has seen quite a few peaks and valleys. How would you say the challenges you've faced over the years have made you a better artist?
Res: I agree, life is all about the journey, the highs the lows. But as far as my art is concerned, having highs and lows and the challenges I face every day have made me a better business person, a better booking agent, a more careful decision maker, but not necessarily a better artist. What makes me a better artist is the fact that I want to be better and that I am competitive by nature. I was lucky enough to figure out what my God-given talent is and have the support of friends, family and peers to continue on.
In Her Shoes: What wisdom has the "2010 Res" gained that you wish the younger Res knew when she entered the music industry?
Res: I wish the "younger Res" and the "present day Res" would figure out how to think before I speak!
Res – "There's No Way" from Res on Vimeo.
In Her Shoes: After feeling somewhat neglected as an artist, you made the bravest decision of your career by severing ties with Geffen to become a free agent. Congrats on your move towards freedom and creative control! What are some of the benefits of being an independent artist?
Res: I can say one benefit is that now when people say they are down to work with me on something it's because they are truly inspired or just really down for me. It's more of the truth because they know Geffen isn't cutting a check on my behalf. So now I feel like I get a little more honesty from some people.
In Her Shoes: What is a day like In Res's shoes?
Res: Well my days are super random and jammed packed! Most days start at 7 a.m. One day I could be babysitting my lil' nephews, doing Bikram yoga or waking up at 7 a.m. to pack for a work trip. Some days I'm in New York City and other days I wake up in Toronto or Los Angeles. I'm always writing set lists, scheduling rehearsals and shows or planning a day to walk around the city taking photos. My days are stressful, chill, always exciting, but never repeated.
In Her Shoes: How are you going about rebuilding your brand now that you're officially a Fly Female Entrepreneur?
Res: I think that if I create amazing music, make money and continue to inspire other woman to go forth with confidence my job is done.
In Her Shoes: What's next for Res?
Res: More music and more traveling around the world!
For additional information on Res visit www.the1res.com or follow her on Twitter by clicking here!