Fly Female Entrepreneurs
Fly Female Entrepreneur
By
|
Claire Sulmers: The Fashion Bomb
New York Fashion Week is in full swing with 65 shows under three tents, and at least a hundred more scattered throughout the city! While journalists are scrambling around in heels to provide catwalk updates from all the hottest designers, I chose to celebrate the occasion a little differently.
The industry is slowly warming up to bloggers as the new breed of fashion reporters, so I figured this is the perfect time to shine light on blogosphere veteran, Claire Sulmers of The Fashion Bomb.  As an accomplished fashion blog star, Claire is committed to changing the game by breaking style news around the clock and keeping readers abreast of what's hot on the runways and the streets. She's not new to this, she's true to this!  Ladies and gentlemen, meet The Fashion Bomb founder, Miss Claire Sulmers: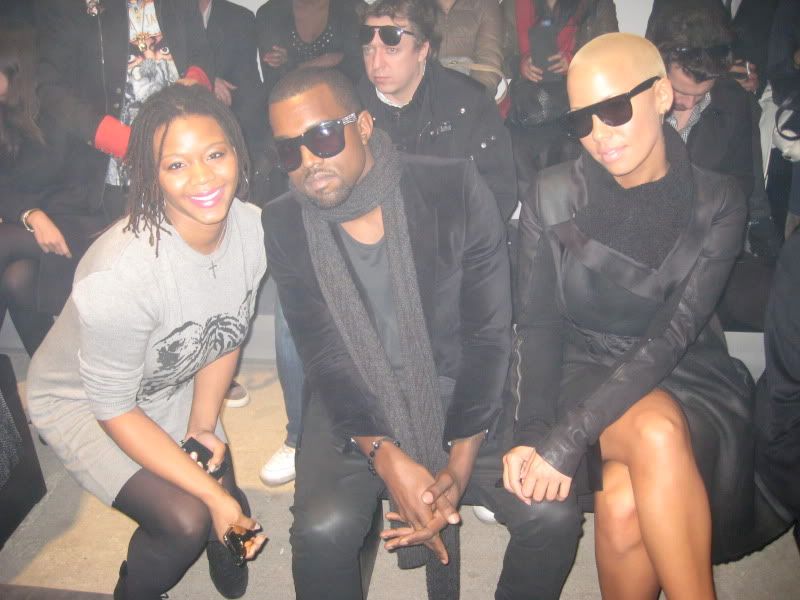 In Her Shoes: Tell us a little about yourself and what inspired you to launch The Fashion Bomb.
Claire: After graduating college, I decided I wanted to work in magazines, and did so for about 5 years. To be honest, I felt I had reached a glass ceiling at my most recent job. I wanted to work in fashion, but didn't see opportunities opening up for me at the pace I wanted. I initially only wanted to create a personal website with examples of my writing, but decided to launch a blog as well to talk about what I wanted to talk about. I've always loved shopping so decided to just write about shopping around the city. My blog was more personal when I first started, but after a few months I got the hang of blogging and decided I'd take it to the next level by including celebrity pictures as well.  People started sending me e-mails asking for wardrobe advice, and I knew a thing or two thanks to my magazine job. It kind of organically grew to what it is now.

In Her Shoes: What are your top three favorite The Fashion Bomb posts?
Claire: I love a lot of my vintage posts. I did a post on buying fakes based on a trip I took to China. That was a lot of fun. I did a post where I took my best friend from home on a shopping trip in New York and recorded every moment. That was a lot of fun as well.  My third favorite is one that recounted a slight altercation I had with a woman at a designer sale at H&M. I like a lot of the personal posts, and plan on doing more of those in the upcoming months.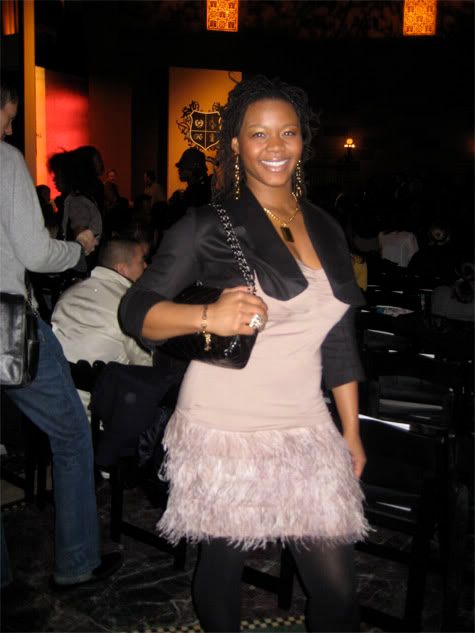 In Her Shoes: What has been your biggest challenge as a fashion blogger and how did you overcome it?
Claire: I'd say my biggest challenge in the past and my biggest challenge in the future will be carving out time to blog! Right now I only work part time, so I have tons of time, but plan on starting a new job very soon, and am simply worried about having time to update! When I started I updated once a day and now I update six times a day. I'm going to have to strike a balance, because having a busy life doesn't really lend itself to blogging. I'm sure I can find a way around it, however.
In Her Shoes: If you could sit down and chat with any celebrity regarding style who would it be?
Claire: I'd love to talk to Andre Leon Talley. He is a celebrity in my book and exceedingly knowledgeable about fashion and the industry. He and I have a lot in common as well; he worked in Paris for a while at Women's Wear Daily before moving over to Vogue. I majored in French and African-American studies in college, and he did a Masters in French literature, I believe, at Brown. I think we'd have so much to talk about! I'd love to get career advice and just absorb his profound fashion knowledge!
In Her Shoes: Tell us what a day is like in Claire Sulmers' shoes:
Claire: I wake up and run several errands around the city. We are six hours ahead, so I typically don't have to update until around 3 p.m. my time. I come home, and draft about 4 posts, and also edit the articles of my contributors, Vuitton and Danielle (who are amazing!) When done, I grab a drink with friends or work on a few book projects I have going on. I teach English a few times a week, attend various meetings for my alumni club, and pop into the occasional art exhibit here or there. It's really a slower paced, kind of charmed life.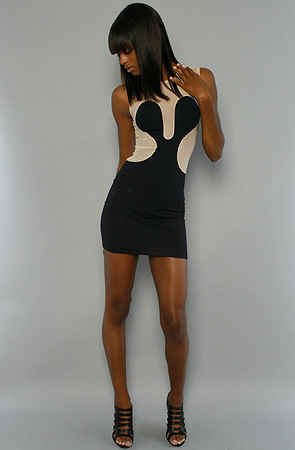 In Her Shoes: Who are your favorite emerging designers and why?
Claire: I love Brian Lichtenberg's creative t-shirts and cute club dresses and Cushnie & Ochs tailored pieces.
In Her Shoes: You're living out the quintessential style maven's dream. You've gone from writing for a major consumer publication in New York City to establishing a widely read fashion blog and relocating to Paris. What or who encouraged such a fearless move?
Claire: I've wanted to live in Paris since I was a teenager, and used to spend every other summer in France when I was in high school. I always envisioned living in Paris and speaking fluently, but kept putting off my dream for various reasons. I felt myself growing roots in New York and as much as I love the city, I just knew that I had to live abroad before it was 'too late' i.e. before I got married and started a family. I think having friends around me who were doing amazing things motivated me. I have friends from college who have lived in Japan for a year, gotten PHd's from schools in Toulouse, and attended law, business, and medical schools. I definitely didn't feel motivated to go to school, so figured living abroad would be an equivalent life experience. I've learned a lot and am ultimately happy with my decision.
In Her Shoes: How would you like to impact the fashion industry through your blog?
Claire: I'd like for the fashion industry to simply recognize that African-Americans have always and will continue to be major contributors to the style scene, not only as consumers, but also as trendsetters and fearless trailblazers. My Black History Fashion trend series illuminated so many quintessentially American trends that started in the black community. I want the blog to be the main place the fashion industry can reference for information about black fashion and style. And I'd love for the fashion industry to simply start valuing African-American consumers and recognizing the impact of African-American stars.
In Her Shoes: What are your future plans for The Fashion Bomb?
Claire: I'd like to redesign just one more time and also inaugurate a new section where I showcase my personal style.
For additional information on Claire Sulmers visit her amazing blog, check out www.clairesulmers.com or follow The Fashion Bomb on Twitter by clicking here!