Fly Female Entrepreneurs
Fly Female Entrepreneur
By
|
Patrice Elizabeth Grell Yursik: Afrobella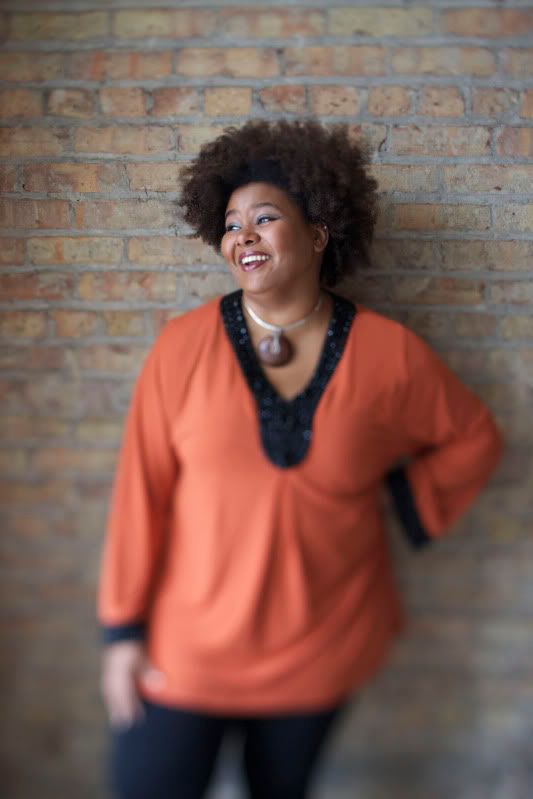 Photo Credit: Dan Chen
In Her Shoes: Your blog is a daily must-read for countless women both domestically and internationally. What inspired the launch of Afrobella?
Patrice: Thanks so much for your kind description – I work so hard to keep Afrobella a must-read! Afrobella was inspired by the void that I noticed in print and online. I couldn't find the kind of intelligent beauty writing for women of color, the kind of articles I wanted to read, anywhere.
I started it in August 2006, and it was kind of whimsical to begin with. It wasn't like I'd sat around for weeks daydreaming about starting a blog. I had cooked dinner for my husband and our friend Ehren, and we were relaxing with a bottle of wine when Ehren suggested it. "You know what, P – you should have a blog. What would you blog about?" We talked it out, kicked around some names, and my husband was actually the one who first said the word Afrobella. And when he said it, everything fell into place. We bought the domain name right then and there. It's grown into something so much bigger than I'd ever dreamed it'd be.
In Her Shoes: One thing I love about your blog is the fact that your beautiful spirit truly shines through in each and every post. Prior to meeting you in person, I'm willing to bet that you're already a "girlfriend" in the heads of many of your readers. Tell us something about Afrobella that we'd be surprised to hear:
Patrice: Oh, I've got quite a few surprises! But I gotta save those for the autobiography!
I think people would be surprised to know that I can be shy. I'm pretty outgoing in some ways, but also surprisingly shy in other ways. I tend to stay away from opportunities to speak in public, and I haven't yet done any on-camera YouTube clips for that reason.  But I'm about to start challenging myself more to get over that shyness in 2010!
In Her Shoes: What's the best advice you've ever received?
Patrice: My mother has always steered me right, even when I haven't agreed with her she's usually turned out to at least be pushing me in the right direction. One thing she's always said is, "beauty is as beauty does." It seemed so nonsensical when I was growing up, but now I get it. And I do my best to live it.
Another thing I live by – in my first year of high school, a teacher made us memorize the Desiderata. I seriously use that poem as a guide to life, to this very day. It doesn't matter what religion you are, it speaks to every experience.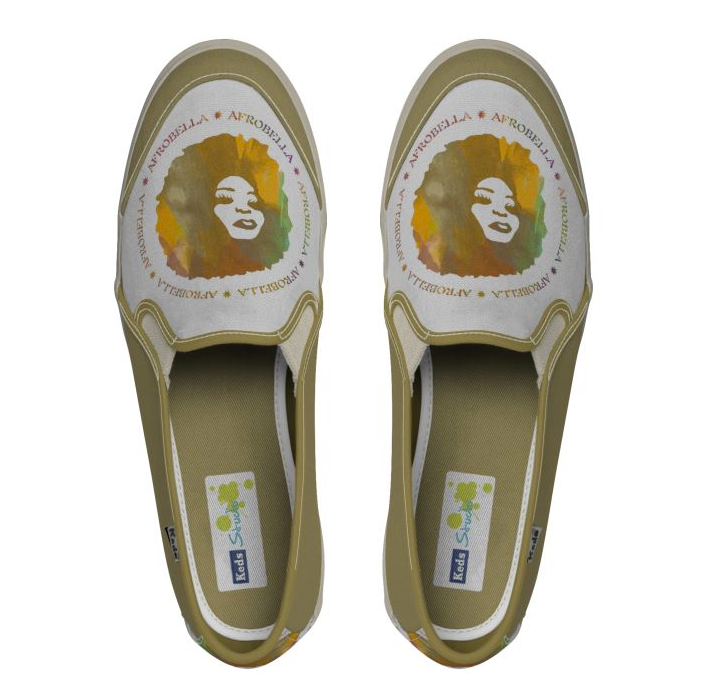 In Her Shoes: Tell us what a day is like in Afrobella's shoes?
Patrice: I'm a full-time blogger now, and I work from home. So a day in my shoes is spent at our apartment in the south loop of Chicago. My husband leaves for work around 6:30 and I usually try to wake up when he's getting ready to make him a sandwich for lunch. Yup, I am domestic and old school like that. Plus it's a great way to save money!
After he's gone, I make breakfast and take a shower. Then I get down to writing. I try to get up an Afrobella post five days a week, and I write for Black Voices' Hair Talk – www.bvhairtalk.com and American Airlines' Black Atlas – www.blackatlas.com. Most often I write while my cat, Max curls up and sleeps at my feet. I'm not a writing machine – I need to take frequent breaks to clean the apartment, to work out, to go out and do stuff – I love going out to meet fellow bloggers or entrepreneurs here in Chicago. I'm a big fan of a fun business lunch. In the afternoon, I write write write, then I love to unwind when my husband gets home, and cook us a big healthy delicious dinner. I try to keep work hours – when you work for yourself, you can find yourself working 24 hours a day, 7 days a week if you don't watch out!
In Her Shoes: 2009 was an amazing year for Afrobella! You relocated from Miami to the Windy City, left Corporate America to do your own thing, and in less than a year, built partnerships with some of the biggest names in media including AOL/Black Voices.  What would you attribute to your smooth transition from Corporate America to Fly Female Entrepreneur?
Patrice: Two things. 1. Faith in myself and my abilities. And 2. — the strength and encouragement of my loved ones. I held on to Corporate America for a while, fearing the unknown, and dreading the time when a salary wouldn't be automatically added to my bank account every month. And in that time I worked extra, extra hard at making Afrobella the best blog it could be. There definitely came a point when I realized – I'm going to have to choose between this dead-end-but-admittedly-secure print journalism job, and taking Afrobella to higher heights. Without the encouragement of my family, my in-laws, and my husband, I may not have had the courage to take the leap of faith when I did.
In Her Shoes: Between blogging, Facebook, Twitter, and now Form Spring, a blogger/writer could easily spend days at a time in front of the computer. What do you do for yourself to keep a balanced life both on and off line?
Patrice: I have to unplug every now and then. I love it, and I've gotten some amazing opportunities through it and have met some awesome people because of it…but Twitter is a time vampire and a productivity murderer. I've made a real effort to have Twitter Free Tuesdays, and on weekends you'll hardly catch me responding to e mails or on social media. You gotta make "me time" and set boundaries, otherwise its way too easy to stay plugged in 24/7.
In Her Shoes: Many industry forecasters are predicting that very soon, newspapers and magazines will be extinct and digital media will rule. As a newspaper journalist-turned-professional blogger, what are your thoughts on this?
Patrice: It's been heartbreaking to watch print media go downhill. I grew up wanting so much to be a writer for magazines, so it makes my heart ache to think of the future prospects of the next batch of young writers to emerge from college.
I sincerely believe that any writer should have their own web presence. A blog, an online resume, social media accounts, all of the above. And when making those things think about how you want you and your work to be seen. It's a way to control your destiny as best you can. When I worked for a newspaper, I felt like Sisyphus, endlessly pushing that rock up the mountain. Every week you work to make deadline, the paper comes out…then your work immediately becomes dated and loses value. For a while the newspaper chain I worked for removed their online archives of my section, so a whole year or more of great interviews I did is forever lost because of that boneheaded cost-cutting move. At least online your work can be as perennially valuable as you want it to be.
The way I see it is, most print media outlets are going to eventually falter and have dire financial outlooks. This is the time of bloggers and online magazines, and the print publications that will survive understand that. As a blogger, you have no need for overhead costs or renting an office space or printing costs – none of that. You can create whatever you want to create, and the sky is the limit to your potential if you're willing to absorb information and work hard. We're truly in the midst of a new revolution.
In Her Shoes: What's next for Afrobella?
Patrice: I'm dreaming big, bold, and beautiful! There are so many things I'm interested in. First of all, I used to be a regular contributor to NPR's News and  Notes – I sincerely miss contributing to an intelligent and inspiring radio program. I'd welcome an opportunity like that again. Secondly, I'm challenging myself to start doing videos and my first YouTube clips should be up soon. So who knows what that could lead to, if all goes well. I've been stalled out on a book for a while so I'm hoping to be struck again by inspiration for that in 2010 – I have dubbed this the Year of The Book.
So far this year I was lucky enough to be asked to put together a blogger boutique for plus size retail store Silhouettes, and I LOVED doing that – so I've been daydreaming about collaborating with a major plus size retailer to design a line of plus size dresses for summer. I just got my trademark and I'm really looking forward to getting some affordable and chic Afrobella merchandise available for sale. I'm open to all sorts of opportunities. I can't wait to see what comes next!
For additional information on Patrice visit www.afrobella.com or check out her contributions to AOL Black Voices' Hair Talk by clicking here!