Fearless One
Fearless One: Melody Eh$ani
By
|
Designer, Melody Eh$ani
Law school student-turned-designer, Melody Eh$ani, knows a little something about tossing fear aside and living out your dreams. After interning for the sneaker brand, Creative Recreation, Eh$ani walked away from the comforts of a traditional 9-5 to leave her personal mark on the ever-evolving shoe manufacturing industry. The L.A. native has a thing for sneakers and undoubtedly has a pretty mean collection, but high-end, head-turning stilettos are where her heart lies.
Frustrated with the shoe manufacturing process, Eh$ani fearlessly packed her bags and headed to Hong Kong to ensure proper production of her highly anticipated line. Can you say thorough?
With conversation-starting heels, Eh$ani's shoe designs are unique, affordable, and guaranteed to turn heads from Soho to Shanghai.
As an extension of her creative expression, Eh$ani also designs some of the funkiest jewelry I've seen on the market in a while. Eh$ani's statement earrings, beautiful bold necklaces, and fly three-finger rings will have a grown woman channeling a child in a candy store.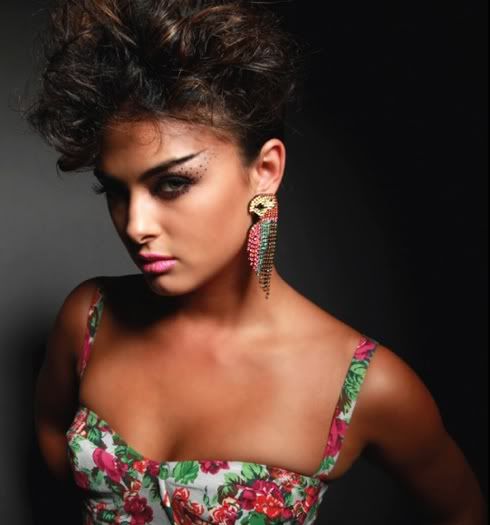 With celebrity clients including Alicia Keys, Rihanna, Erykah Badu, Mariah Carey and Ciara, Eh$ani's work demands the attention of around-the-way-girls and A-listers alike.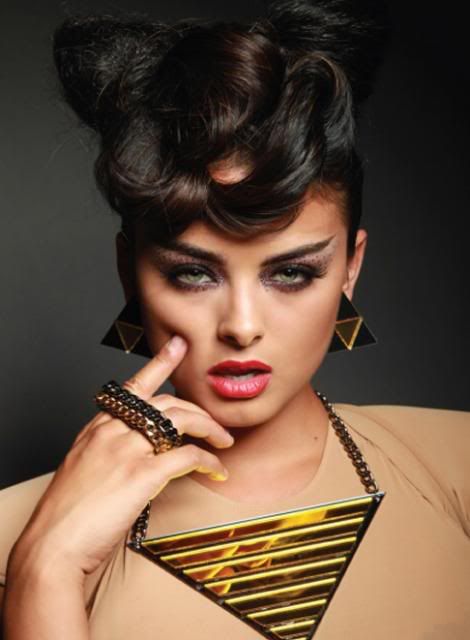 Stay tuned to In Her Shoes over the next few weeks for more on this amazing talent.
Until then, live life fearlessly! For additional information on Melody Eh$ani, please visit www.melodyehsani.com.
P.S.
This new section of In Her Shoes was inspired by the #FearFast topic on Twitter. Be a part of the movement!