Fearless One
Fearless One: Dominga Martin
By
|
Dominga Martin
As you may recall, just last month I blogged about the lovely Dominga Martin, Fly Female Entrepreneur, journalist and director of The Floacist's new video, "Forever" featuring Musiq Soulchild. Days later, I happened to be browsing Facebook and noticed a video that caught my attention on Dominga's page. It was titled Beyond October. I looked at a few of the video's comments and could not believe my eyes. This can not be true. The young and vibrant Dominga we all know and love could not have been battling breast cancer. She's a filmmaker, so perhaps this is just a video she created to increase awareness during Breast Cancer Awareness month, I hoped.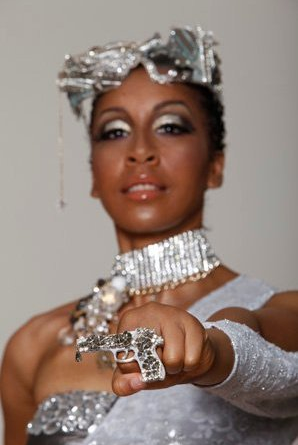 After pressing play, I learned that Dominga had indeed been dealt a devastating blow. In June of 2009, she celebrated her 35th birthday and several brag-worthy achievements in her career. Everything in her world seemed to be falling into place. A month later, doctors diagnosed Dominga with breast cancer and her world, as she knew it, changed overnight.
Moved to tears by Dominga's fearlessness and desire to educate other women, I immediately reached out to tell her how inspired I was by her story . In Her Shoes caught up with Dominga over the weekend to learn more about her journey and  development of a web series detailing her breast cancer experience:
In Her Shoes: What inspired you to document this chapter in your life?
Dominga: The creation of Beyond October was based on my need to understand how this happened because I wasn't in the age range, didn't have a history on either side of my family and I wasn't in any of the high risk categories. I learned that women who come in with breast cancer have often had a lot of trauma in their lives, which I had growing up in a neighborhood that was very violent, losing friends and family at a young age and never healing from them. Traumatic experiences began to pile up and I stuffed them somewhere.  So when my lump was removed, for me that was the removal of an accumulation of stress and imbalance I had in my life for so many years.  Stress comes in so many different forms, and that was the outcome for me.
In Her Shoes: What was your thinking behind the title, Beyond October?
Dominga: I called it Beyond October because over this past year, I learned women as early as their 20's, some as young as 16, have been diagnosed. It's time we talk about prevention EVERYDAY, not just in October because it can literally happen to anyone at any time.
In Her Shoes: What have you learned about breast cancer that you didn't know prior to this experience?
Dominga: I learned that breast cancer is not a death sentence. I wanted to share that with people because it made me very upset to know that it is preventable and curable, however out of fear, people wait too late to get checked. With my story, I wanted to show people that they too can survive without fear, through faith.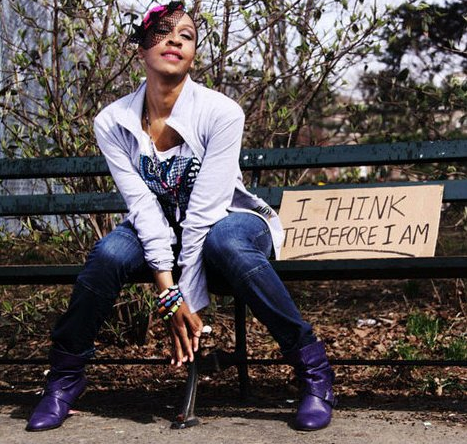 In Her Shoes: What are your thoughts on the media's depiction of breast cancer?
Dominga: I didn't like what I saw on TV. There weren't any images of hope or survivors after their battle.  I didn't have a road map or anyone to tell me or show me, what I'd go through in this treatment process.  So, Beyond October is a road map for the women who will come after me.
Nothing but love and much respect for you, Dominga. You are truly a class act!
To view Dominga's Beyond October web series on Tyra.com click here.