Fly Female Entrepreneurs
Fly Female Entrepreneurs
By
|
Ayaan and Idyl Mohallim: Mataano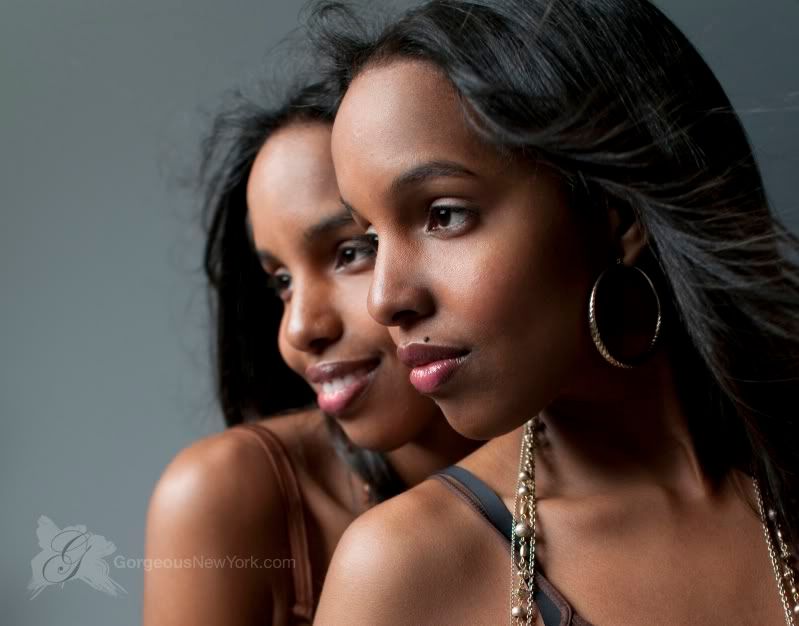 There's nothing like an amazing story to give my entrepreneurial spirit a boost. Somali-American twins Ayaan and Idyl Mohallim have everything they need to take the fashion and business world by storm. Unparalleled talent? Check. The ability to overcome adversity and shine against all odds? Check. Brains and beauty? Double check!

This awesome duo has garnered the attention of Oprah Winfrey, the Flyest Female Entrepreneur of them all, and today they're sitting down to share their story with the ladies of In Her Shoes. Take a moment to see what they had to say about their escape from Somali, the benefits of being in business with a sibling, and of course, what it's like to spend a day in their shoes:
In Her Shoes: The story of where you came from and how you got to where you are now is very inspiring. Please share with our readers your journey from Somalia to New York City.
Mataano: We left Somalia at a young age to escape Civil War. While growing up in D.C., we developed a love for fashion. Once we graduated college,  we moved to New York City to follow our dreams of becoming fashion designers. As Somali-Americans we try to reflect our experiences and influences of both cultures into our designs.
In Her Shoes: Did your dreams of becoming designers develop at an early age while you were still in Somalia?
Mataano: Our dreams of becoming designers really developed when we moved to the States. We were inspired by fashion at a very young age so it became our outlet to be creative and really express our individuality.
Mataano Spring 2009 Shoot
In Her Shoes: Tell us about The African Future and why you have decided to donate proceeds of your sales to the organization.
Mataano: It is very important for us to do what we can to improve the quality of life in Africa. TaF was established in 2007 as an organization that would mobilize the youth and greater Diaspora to help improve the standard of quality for both health care facilities and educational institutions in Africa.
In Her Shoes: Mataano managed to score a public relations dream by landing a spot on Oprah in October 2008. What was your marketing plan when you decided to launch your line and how did you capture the attention of the top industry influencers?
Mataano: We wanted to be taken seriously from day one, so we made sure we had a quality product before we went to market. We hired a PR firm to help execute our plan, we sent out press releases, look books, and we had a website. The hard work paid off, we launched in September 2008 and were invited to The Oprah Show a few weeks later. The "Oprah effect" is incredibly powerful. Being on the show has given us national credibility.
In Her Shoes: Tell us about a day in your shoes.
Mataano: Every day is different, currently we are busy producing our Fall 2009 collection. This means working with our sales team to ensure all orders and filled. We also check in with our publicist on a daily basis to make sure we are constantly reaching out to editors, bloggers and buyers. It's great having a business partner, because one of us can focus on production while the other handles marketing and outreach.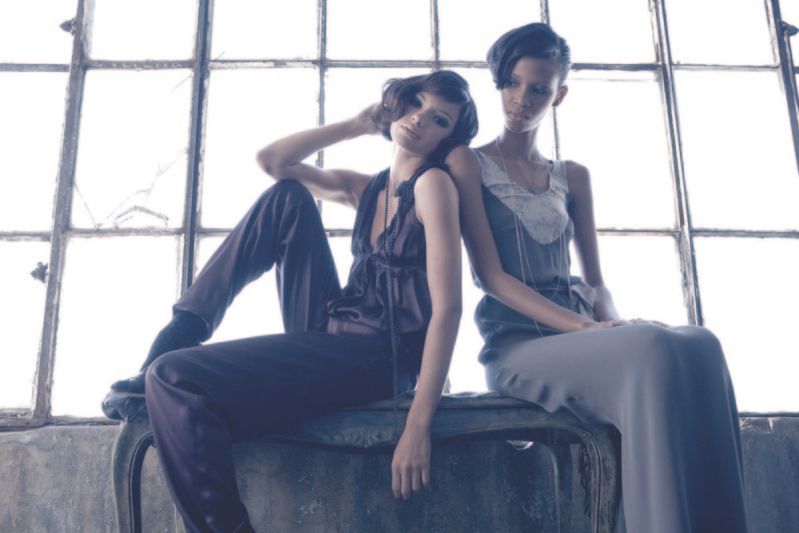 In Her Shoes: How are your designs inspired by each of your unique personality traits and quirks? Is it difficult to find a common ground between the two of you during the creative process?
Mataano: We like to design clothes that we feel comfortable wearing.  We use our differences to our advantage, because we both bring a unique perspective to the table. We appreciate each other's fashion sense, and we inspire each other to bring the best product to our customers.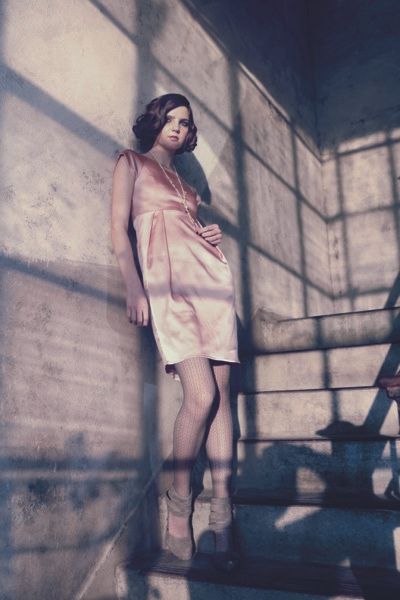 In Her Shoes: Mataano is primarily showing dresses as the main piece, but we've read that you want to branch out and eventually begin designing for the entire Mataano woman—not just the Mataano dress. What type of woman do you have in mind when you are designing for the Mataano woman?
Mataano: We understand that all women are different, but the common denominator for the Mataano woman is that she appreciates quality. She's a woman who is inspired by different cultures, she is strong and independent.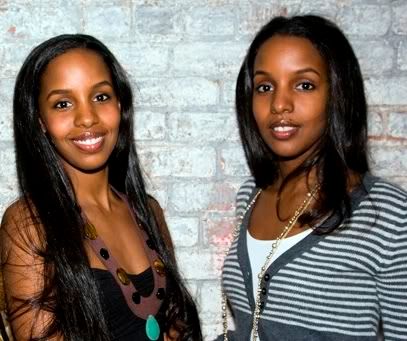 In Her Shoes: What advice do you have for any entrepreneurs who want to launch their business with a partner? What are the pros and cons to launching with a sibling?
Mataano: Our advice would be to make sure both partners are on the same page. Outline goals, mission and define responsibilities early on. Communication is also very important, and both partners have to learn to compromise. It is hard starting a business, so having a partner to share responsibility is great!
For more information on Mataano visit www.mataano.com or check out their Oprah appearance by clicking here.
Interview By: Kamari Guthrie, In Her Shoes Contributor