In Her Shoes Home
Yum Yum Chefs
By
|
Photo Credit: Bill Brady/Uptown Magazine
I can appreciate a good business success story as much as the next person, but there's something about a Fly Female Entrepreneur's journey that I simply adore. Sitting in my girlfriend's new apartment this weekend thumbing through Uptown Magazine, I stumbled upon a piece featuring two New York City beauties who are making life delicious! Vanessa Cantave and Gracia Walker run an amazing food services company called Yum Yum Chefs. The name alone is enough to make me want to hire them!
Yum Yum's Made-To-Order Cupcakes
Based in DUMBO Brooklyn, Yum Yum Chefs was launched after Vanessa left her job in the advertising and marketing industry to explore her passion for cooking at the renowned French Culinary Institute. After graduating at the top of her class, the Yum Yum Chefs concept was born. Vanessa's business partner believed in her dream and walked away from a high profile beauty PR job to join the company full time as head of business operations.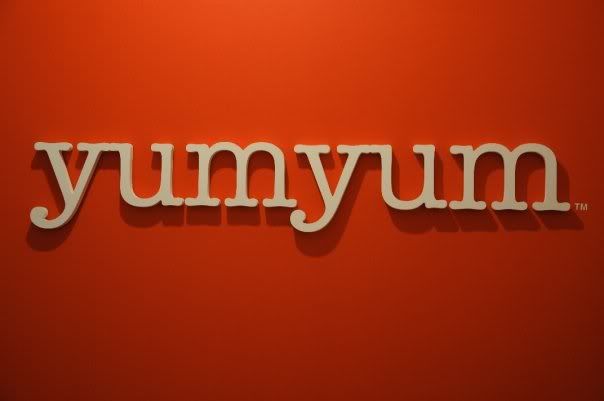 Not ones to rest on their laurels, Vanessa and Gracia continue to expand the company's services which now includes catering, private dinner events, instructional cooking classes, a weekly meal delivery program, and personal chef services. To top it all off, Yum Yum only partners with the crème de la crop. Each Yum Yum chef is classically trained and uses only the finest certified organic ingredients. Committed to supporting local agriculture, the ladies partner with a local farm to source produce and free-range, all-natural, antibiotic-free meats, fish and poultry.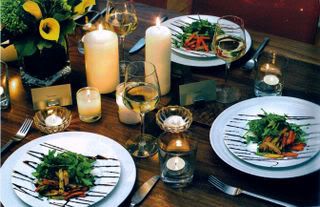 Photo Credit: Bill Brady/Uptown Magazine
So you'd think that between juggling the business, servicing clients, partnering with farmers, and simply being fabulous these ladies wouldn't have time for social networking sites, right? Wrong! Vanessa and Gracia understand the value of social media and despite such demanding schedules, they make build and maintain relationships via Twitter and Facebook.
So, do you want start cooking like a pro? Want to eat healthier and save money? Learn more about Yum Yum Chefs, Inc. and how they can help make your life healthier and easier by clicking here.
Live life deliciously!