Getting it Write
You Buy the Peanut Butter…
By
|
By: Kamari Guthrie, In Her Shoes Contributor
Yesterday I decided to blindly explore Borders in hopes of satisfying my month-long craving for a good read. After endlessly perusing through aisles of fiction, self-help and business books, I was stumped.  But despite looking like I was completely out of my element, I braved the raised eyebrows and sideways stares of the Borders regulars who swore I belonged in the H&M across the street. And today, I'm going back!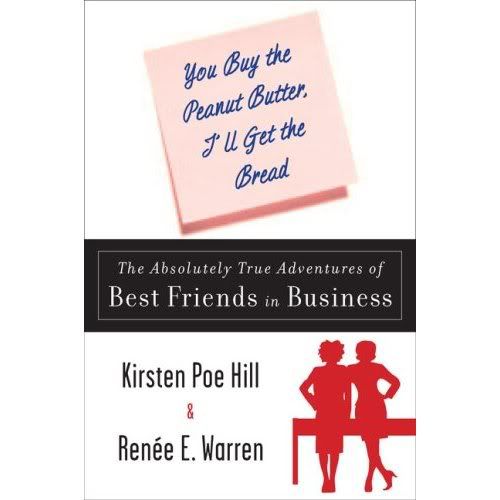 "You Buy the Peanut Butter, I'll Get the Bread" by Kirsten Poe Hill and Renee E. Warren has sparked my fearless drive to head back into Borders and finally soothe my literary-itch. This book mixes the two things most of us engage on a daily basis—best friends and business. The true life story of two BFFs who came together to start Noelle-Elaine Media, Inc., a New York City based event management, media relations, video and technical production firm with numerous top tier celebrity clients such as HBO, L'Oreal and Essence.
"You Buy the Peanut Butter" feels like a heart-to-heart with your best friend about everything from your career aspirations and business challenges to your inevitable ups and downs with life and love. And the authors know how to speak to the soul of a girl in the heart of a recession; they also had to endure many nights of peanut butter sandwich dinners on their way to the top!
"You Buy The Peanut Butter" can pre-ordered on Amazon.com and will be released on March 31, 2009.