Check On It
Visualize Your Bliss
By
|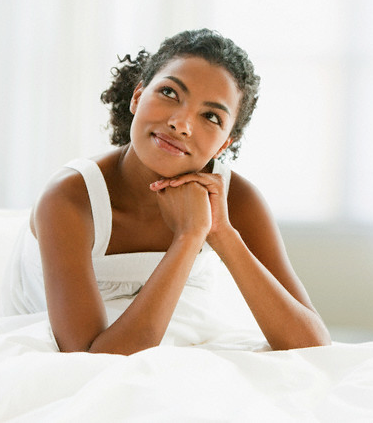 A new year – wait, scratch that – a new DECADE is fast approaching! Many of us will usher in 2010 with champagne toasts, self-reflection and of course, those ubiquitous New Year's resolutions. The tradition of resolution-making dates back over 4,000 years to the Babylonian celebration marking the first New Moon after the Vernal Equinox. I know there's some great history here but seriously, aren't you tired of making New Year's resolutions you don't keep? If so, read on my friend…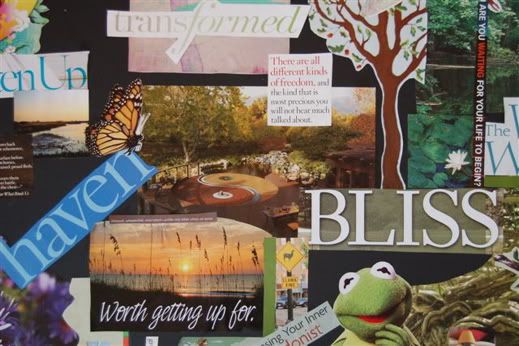 I know we're all familiar with the vision board concept, but have you ever actually made one? As a fresh approach to the new year's resolution, vision boards create a visual representation of your goals, intentions, and dreams. The idea is to focus your energies in the areas of your life detailed on the board to make your dreams reality. A vision board can be very literal: you may be saving up for a new sofa, so you put a picture of the sofa you've been eyeing on the board. Or, a vision board can be more abstract with images that create the feeling of what you want to manifest.
Sitting down to create a vision board takes something that many of us simply aren't blessed with – time and patience. Lucky for us, the good folks over at Oprah.com are providing complimentary online tools to create beautiful vision boards in several easy-to-follow steps.
Before you run over to Oprah.com to get your vision board created, following are a few tips you may want to keep in mind:
Reflect on the year that passed. What would you like to "call" into your life that was missing in the 2009? Begin making a list of the things you desire. Consider health, family, love, career, abundance, travel, etc.
After looking over your list again, begin browsing through online magazines and websites. Look for images or words that will help you illustrate your goals, and save them to your computer.
In the center of your vision board, create a title (i.e., Renae's 2010: A Year of Abundance) or include a happy, smiling photo of yourself. Surrounding the title, place photos and words, or anything that gives you inspiration.
Type out your goals in positive, present-tense language: "I feel confident in my career, I am in a fulfilling relationship, I am debt-free, I am walking on a beach in Hawaii," and so on…
Picture the year to come, and allow yourself to get excited by your dreams. Place your board in a location where you can view it often to remind yourself of the good things to come!
So, what are some of the words or images that will grace your vision board this year? I'd love to know so please do tell.
Click here & get to visualizing!
*Many thanks to MP for sharing the Oprah.com vision board link.