Check On It
Nneka's World
By
|
As a "solopreneur" it's not unheard of to spend a majority of the work day just that – solo! Conference calls, emails, deadlines and the occasional run to the neighborhood coffee shop make for a day full of me, myself and I. As an only child for nine years,  I've always been comfortable in my own company but I've got to admit, if it weren't for my good friend, music, I don't know where I'd be.
Always on the lookout for new tunes to get me through the day, I'm pleased to say that my latest musical obsession seems to be everyone else's, too. She goes by the name of Nneka. She's über-talented, cute as a button, fly as ever, and taking the country by storm on a 12-market promotional tour. The Nigerian-born artist is hitting all your favorite cities this month to promote her latest release and U.S. debut, "Concrete Jungle."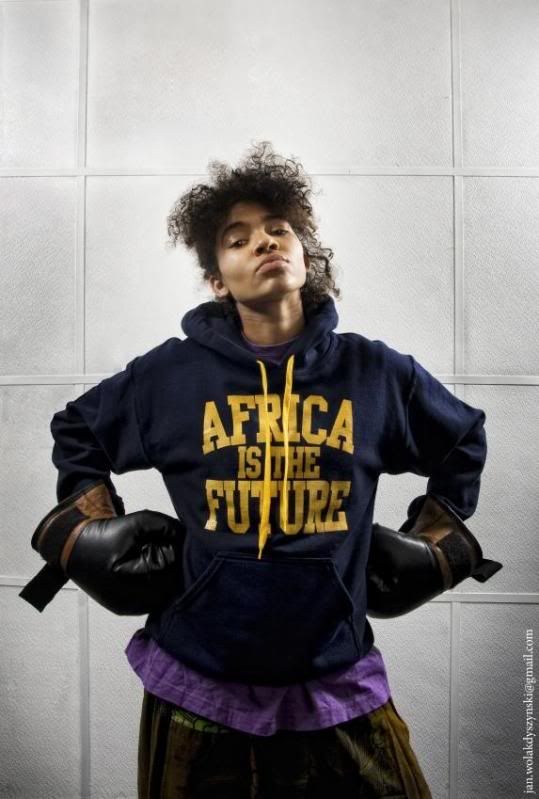 Recently named one of Spin Magazine's "10 Artists to Watch in 2010," this sassy songbird left Tuesday night's S.O.B.'s crowd speechless as she rocked a sold-out album release party in a hoodie and ponytails (love it).
I could go on and on to begin describing Nneka's sound for you but in all fairness, it still wouldn't do her any justice. This beauty has the type of style you've got to experience for yourself. That said, there are several ways for you to get a dose of Miss Nneka's talent. Not quite ready to invest in the entire album? Download her collaboration with mash up king, J. Period as they present "The Madness" by clicking here. To purchase "Concrete Jungle" for an affordable $7.99, head on over to itunes and bless your music library with a voice unlike no other. If you happen to live in the following markets, do yourself a favor…pull out that bank card, cop a ticket and check her out live! I promise she won't disappoint…
For additional information on Nneka visit www.nnekaworld.com.