In Her Shoes Home
My First Love…
By
|
Valentine's Day is upon us…the day when Corporate America blatantly reminds us to tell our closest friends, family and lovers that we (gasp) LOVE THEM. As you can tell by the tone of my intro, I'm not one of those women who totally lives for Valentine's Day. Truth be told, I'd rather give and receive random acts of love year 'round. I guess I've taken a lot of stress off the men I've dated on this highly anticipated holiday with this way of thinking,  but only to keep them on their toes the remaining 364 days of the year. Ha!
All jokes aside, let's really think about this. Every year we set aside one day – Valentine's day – to acknowledge LOVE. Almost everyone becomes obsessed with trying to decide what gift to give their loved one on this "special" day.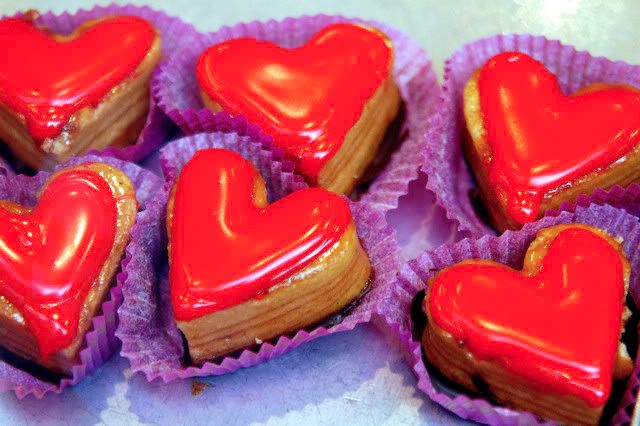 Retailers feed this obsession by decorating their windows, and stocking up (soon after Christmas) with the traditional Valentine's Day theme of red, heart-shaped "I Love You" signs and love-laced gifts. Now everyone is working themselves into a frenzy thinking about the "love gift"–this "thing" that's supposed to represent their love. Would it surprise you to know that most of these people don't even love themselves enough on a daily basis to give themselves that special consideration, the love they need — even on a special day?
So my question to you my dear readers is this: what do you love about yourself? What do you do – for the love of you – on a regular basis? 
Celebrating your love for others on Valentine's Day is beautiful…but while you're at it, take a few minutes to think about your first love – YOU!
So ummmm, speaking of first loves…here's a little Valentine's Day gift for you from In Her Shoes:
Have a fabulous weekend!