2017 Holiday Gift Guide
In Her Shoes Holiday 2017 Gift Guide: 75 Black Women-Owned Brands to Shop
By
|
The annual In Her Shoes Holiday Gift Guide is packed with 75 gift ideas in 15 meticulously curated categories to empower, inspire, and help you and the loved ones you're gifting stay fly. Find the perfect holiday shopping ideas for everyone on your list – your wellness-obsessed bestie, fashion-loving client, sophisticated boss, and even your tough-to-shop-for mom. EVERY single brand listed here is a Black woman-owned business. You've read all the impressive stats about how we are absolutely slaying the world of entrepreneurship. Our magical powers are limitless and as the fastest growing group of small business owners in the country, it's important that we continuously pour back into each other's dreams. Supporting a Black woman-owned business gives us the resources to create generational wealth, jobs, and opportunities in our community. WE are our sister's keeper and sustainability is key. Let's buy, love, and support these brands that were created for us, by us.
ACCESSORIES
Shanieism
From apparel to home decor, Shanieism creates pieces with a pop that are sure to be one-of-a-kind finds for you and the fly girls in your life. The brand's motto is to "create sh*t for ladies who love swearing," and we're totally here for it.
My August Pink
My August Pink serves up "too-cute-to-write-on" stationery and statement accessories to brighten up your work day. It is the go-to destination for curated gifts you can grab for family, friends, or just anyone who appreciates a good conversation starter.
Mess In A Bottle
Mess in a Bottle's concept is based on a form of communication, dating as far back as 310 B.C. MESSages were sent in a sealed container and bottles were released into a large body of water. Created by Kalilah Wright,  Mess In A Bottle products convey head-turning, messages of empowerment on t-shirts, mugs, and more. What's your MESS-age? Wear it!
APPS
Sprinkle of Jesus
Get daily inspiration through inspiring, thought-provoking and spirit-filled words of encouragement sent straight to your phone. Founded by Dana Chanel, Sprinkle of Jesus is a community-driven app for women and men who seek positivity and spirituality to fuel their day.
Bill Organizer
Whether you're trying to curtail your own personal spending or that of your business, money management is key.  Bill Organizer allows you to sync due dates for your bills with multiple calendars and create notifications for reoccurring bills. The app, which was co-founded by Nnanna Obuba and Chidi Oparah, is a great place to store your confirmation numbers and look at monthly reports of how your money was spent.
https://itunes.apple.com/us/app/bill-organizer-manage-track/id509909227?mt=8
Official Black Wall Street
Created by Mandy Bowman, the Official Black Wall Street App is a next generation digital platform helping to recirculate the Black dollar and strengthen the local economy in Black communities.  Stay up-to-date on new Black-owned businesses, special offers, Black entrepreneurs, and much more.
https://officialblackwallstreet.com/app/
BEAUTY
Brown Butter Beauty
Launched in 2007 by Christine Gant, The Brown Butter Beauty line focuses on herbal infused global inspired apothecary. Created out of Christine's journey to restore her hair, body and skin to its optimum health and vitality, this collection will not only relax, but repair your crown and skin with natural ingredients and moisturizing qualities.
https://www.etsy.com/shop/BrownButterBeauty
Bloomsbury Sq.
Niambi Cacchioli saw a need for farm-to-table skin care and launched a homemade product line, Bloomsbury Sq, after having lived in Europe for 12 years surrounded by fresh food and apothecaries and inspired by her favorite urban sanctuary in London . As a Londoner and a Parisienne with Kentucky roots, she understood the importance of striking a balance of "city life with the simple pleasures of eating a wholesome lunch on a garden bench" and "getting grounded with a barefoot walk in the grass, or just enjoying the seasons change one bloom at a time."
Black Girl Long Hair Marketplace
Created by Leila Noelliste of Black Girl Long Hair, the BGLH Marketplace that just opened in Bed-Stuy, Brooklyn this past fall makes a range of products from African Black soap, Shea, Cocoa, Mango and more highly absorbant butters, all unfiltered with no chemical additives or artificial scents. These amazing butters are whipped up right in the store and can be used for your skin, face, and even your hair. "I love that my products are completely uncompromised — no filler, no chemical additives and no artificial scents. Just butter and oil. I love that people feel pampered when they use them. My heart flutters every time someone tells me that my butters relieved their eczema, got rid of their blemishes, or softened rough skin."
Zandra Beauty
Zandra is an eco-friendly beauty brand founded by 17-year-old Zandra Azariah Cunningham. Zandra's fascination with entrepreneurship began when she was 9-years-old and was a result of her dad's refusal to buy her beloved lip balm. His "no" forced Zandra to do the work and make her own. The brand is committed to sustainable practices with a priority on how gentle and sensitive teen skin can be. The mission is to create high quality, fun, and fresh products that smell amazing but don't have all the unnecessary additives and chemicals.
Lavy Products
Created by Flavana Matata, Lavy Products is a nail line readily available in the USA, Tanzania, Uganda, Kenya, Rwanda and South Africa. From reds to pinks, purples to neutrals, find a color that will enhance and highlight your natural beauty with a variety of shades and tones created for every stylish, woman on the go.
Beneath Your Mask
Beneath Your Mask was created as a skin, body, and hair rejuvenation line designed to restore, repair, and reverse the toxic effects of environmental hazards, health challenges, and the damage done from countless other unforgiving aspects of our lifestyles. Along with sharing inspiration from the founder's own personal healing journey, Beneath Your Mask shares the luxurious products needed to nourish, revitalize, and transform your skin and hair.
LUV SCRUB
LUV SCRUB fills a much needed void in the market by being a definite game changer in a sea of ineffective loofahs and wash cloths, cleaning and smoothing your skin like no other bath tool. Made with gentle, skin-friendly material that stretches up to 50 inches, LUV SCRUB reaches in-between fingers and toes unlike rigid brushes or sponges. It creates a luscious lather with any body soap and dries fast unlike harsh exfoliators that breed bacteria.
Evo Cosmetics
If you're looking for a nail lacquer that'll make you sparkle and shine, Evo Cosmetics takes nail polish to the next level. Providing a quality line of nail and gel lacquers, the brand lives by the motto "two coats will do".
Marjani Beauty
Launched by Kimberly Smith, Marjani Beauty is an online beauty retailer for women of color with a selection of products curated from across the globe. This company was born from Kimberly's desire to create a space and platform where the collective diversity of women of color is celebrated.
https://www.marjanibeauty.com/
LIMEGREEN
LIMEGREEN creates natural, vegan, multi-use skincare products that provide a safe and non-toxic alternative from those with unsafe chemicals. Even the candles they create are multi-use, serving as a candle, a bodily wax and moisturizer with the container reusable for your favorite delicious hot beverages. Founders Talima and Allison Lamb are dedicated to making an impact in the world by creating products that are good, not only for the body, but for the environment. Through natural, multi-use products, LIMEGREEN aims to promote a lifestyle that is healthy for the body, sustainable for the environment, and unifying for people of all backgrounds. Why do single, when you could do multi?
http://www.brooklynlimegreen.com
Indique Hair
Co-founded by Ericka Dotson, Indique is an internationally known hair extension brand with retail stores across the United States and distributors throughout the United States, Europe, Asia, Africa and Central America. With a winning combination of hair experts and stylists, and over 30 years of industry experience, the brand provides 100% virgin human hair that is completely natural and of the highest quality.
Koils by Nature
Koils by Nature is dedicated to offering high quality, all natural, hair and skin products their customers can believe in and feel confident using. They achieve that goal by creating blends that do not contain parabens, sodium lauryl sulfate, sodium laureth sulfate, phthalates, propylene glycol, mineral oil, PBA, petroleum, paraffin DEA, synthetic color, or animal products. The brand's test lab is staffed with real people and not animals – the way it should be. From conception to creation, the entire process is overseen by its founder, Pamela Booker, who works hard to ensure that her exceptional standards are met before any product hits the market. Koils by Nature is a proud vegan certified and cruelty-free company.
Latched & Hooked
Latched + Hooked is a 100% woman owned and operated beauty brand. Their patented curls are chemical free, stress-free, affordable and designed with the highest quality synthetic fiber for women who wear protective hairstyles, great for every stage of your protective style journey.
EVE MILAN
EVE MILAN™| New York is a luxury skin care company founded by Eden Gilliam, an esthetician with almost 10 years experience in the skin care industry. After working hands on with thousands of people she gained first hand insight on the day to day struggles people have with their skin to launch EVE MILAN. All the products are made free of sulfates, parabens, phthalates, artificial color and fragrance to limit your exposure to toxins.
Mented Cosmetics
Mented Cosmetics was created because the founders believe every woman should be able to find herself in the world of beauty. Short for pigmented, pigmentation is key for this brand whose products enhance the natural beauty of women of all hues. All lipsticks are vegan, paraben-free, non-toxic, cruelty free, and proudly made in the USA.
https://www.mentedcosmetics.com/
Lipmatic
Destiny Jones debuted her lip gloss line, Lipmatic, in 2014 with a collection of four stunning shades and an organic formula. From a sultry nude shade to a vibrant plum, the collection has something for every girl who appreciates a smooth, non-sticky, long lasting and rich colored lip gloss with a delicious vanilla scent.
Beauty Bakerie
Beauty Bakerie caters to makeup-loving customers who want products both sweet and savory. Their bakery-inspired line includes best-selling products ranging from liquid lipsticks, setting powder, and illuminators to eyebrow gel, eyeshadows, and eyeliners.
https://www.beautybakerie.com/
Adwoa Beauty
Launched in 2017 by Julian Raddo, Adwoa Beauty offers the perfect blend of a moisturizer and a super light, yet effective cleanser that is dedicated to lifting dirt and product buildup from your hair and scalp, without drying out your natural curls. After using their shampoo and deep treatment, you will instantly feel the difference in your curls while noticing your hair will be soft, shiny and manageable and will be ready for styling.
Mielle Organics
Created by Monique Rodriguez, Mielle Organics is a hair care company that believes healthier ingredients encourage healthier hair. Since inception, Mielle Organics' products have taken the hair care market by storm. After mere months, Mielle Organics was widely recognized for its results-driven products and excellent customer service. Mielle Organics is armed with an array of products including best sellers: Babassu Oil and Mint Deep Conditioning Protein/Moisture Replenisher, Detangling Co-Wash, Moisturizing Avocado Hair Milk, Adult Healthy Hair Formula and the White Peony Leave In Conditioner, just to name a few. With a heavy emphasis on incorporating organic ingredients being its "root to results," Mielle Organics continues to create a line of natural beauty products for all hair types.
NEXT OF KIM
NEXT OF KIM is a collection of natural body care products created by Kim Hill, a self-proclaimed "Chanel wearing, urban bush woman." All products are natural, vegan, cruelty-free and contain no metals, parabens, alcohol or chemicals. NEXT OF KIM is your new, elevated natural body care regimen. What's next for you?
Compass by Evita
Founded by Evita Robinson, compass by Evita offers highly-pigmented, long-wearing, matte liquid lipsticks promoted permission for people to wear bold, amazing colors. Lipsticks are named after various countries around the world, and come in a quality paintbrush for application. Not only are the pigments vibrant and long-lasting, but they're paraben free, hypo-allergenic, non-comedogenic, and fragrance free. Each color in the 'Compass by Evita' collection corresponds to a location around the world. With the help of women and their stories, the brand dedicates a small portion of our proceeds to different causes. Each color purchased, corresponds to a different cause and/or non-profit, that their mission aligns with for that city and country.
Alodia Hair Care
Dr. Isfahan Chambers-Harris was born to revolutionize the hair care industry. With a background in Molecular Biology and a passion for natural hair, she combined her skills and knowledge into the creation of Alodia, an innovative hair care line that is poised to take hair care to the next level. Start your journey towards the healthy hair you've always desired. Our mission is to help women around the world to learn, love and grow their hair.
Juvia's Place
Juvia's is a cosmetic brand providing you with the most rich, vibrant and highly pigmented essential colors of life that takes you from the office to the Caribbean Islands and everywhere in between! Juvia's was created as a way to provide beauty enthusiasts an affordable collection of colorful eye shadows, makeup tools and beauty essentials.
EYEWEAR
Utenzi Concierge
Founded by Utenzi Miller, Utenzi Concierge is a boutique concierge agency in the New York and New Jersey metropolitan area that specializes in servicing your flyest eyewear and accessory needs. Not located in the area NY or NJ area? Utenzi offers video consultations to help clients across the country find the perfect frame to compliment their style.
HEALTH/WELLNESS/FITNESS
The Honey Pot Company
The mission of The Honey Pot Company is to educate, support, and provide women around the world with the tools and resources that promote feminine health and wellness. Through their functional plant-based feminine care system, the goal is to provide women with a healthy alternative to feminine care that is free of chemicals, parabens, carcinogens, and sulfates. The washes are gynecologist approved, clinically tested and pH balanced.
Gymwrap
Created by Nicole Ari Parker, Gymwrap is the stylish fitness sweatband that every workout queen will want in her collection. Each wrap is developed with EvapoTech, a patented revolutionary process that minimizes sweat absorption through a unique blend of fabrics, which allows heat to escape while letting cool air in. The moisture 'wicking' process occurs at the molecular level, within the fabrics, resulting in drier hair!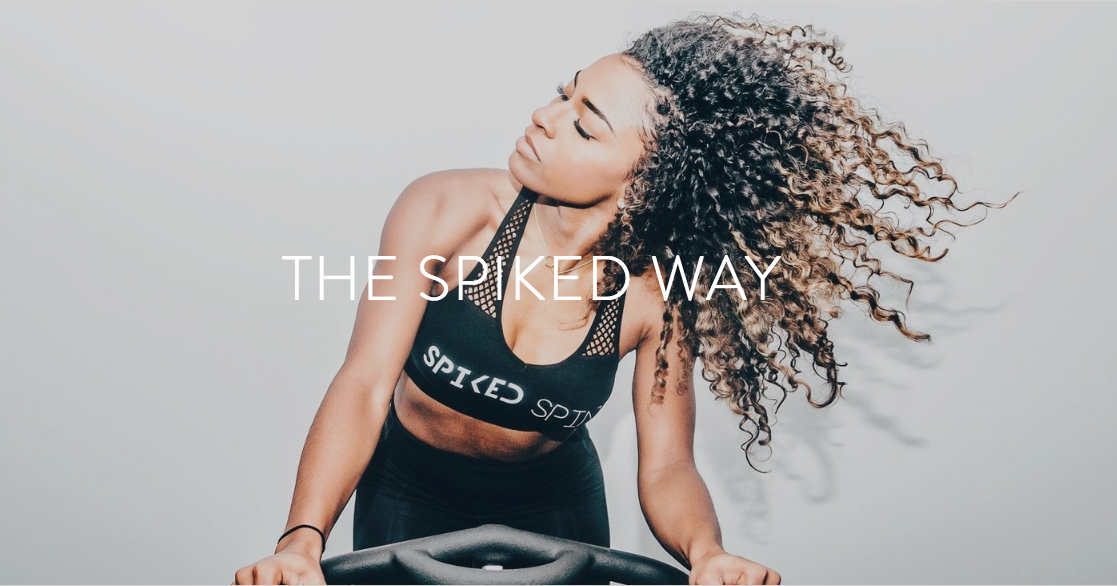 Spiked Spin
Founded by Briana Owens, Spiked Spin is the added flavor to your otherwise bland fit experience! They are a hip-hop, culture driven cycling class + lifestyle brand crafted around being self-aware, confident and strong. After five years of spinning across New York City, avid cycling fan Briana decided there was a void – that she was meant to fill. Balancing her full-time job in advertising with receiving her certification in spin required equal parts hustle and muscle. Give the gift of fitness this holiday season and beyond!
FASHION
Cee Cee's Closet NY
Cee Cee's Closet NYC was created by Chioma and Uchenna Ngwudo to celebrate the beauty of West African prints and designs through unique accessories. Their accessories are designed by Chioma and Uchenna and handmade by artisans in Nigeria. Having the accessories made in Nigeria allows Cee Cee's Closet NYC to have a transformative impact on the lives of their artisan partners.
https://www.ceeceesclosetnyc.com/
Indigo Style Vintage
Sheryl Roberts, successful fashion model, actress, and entrepreneur, launched Indigo Style Vintage in 2017 as a lifestyle brand that blends expertly curated, vintage-inspired, hip, recycled clothing and accessories. Indigo Style Vintage also provides pop up shops, rentals, client style revision, and finely curated consignment. The intimate settings offer fashion forward clothing in sizes 0-16 that are an affordable alternative for the savvy shopper.
http://www.indigostylevintage.com/
Brooklyn Bleu
Tired of dealing with obnoxious crowds in the mass retail world? Are you looking for timeless, signature pieces you'll never see duplicated across the room? Founded by style maven Tenisha Light-Caba, Brooklyn Bleu takes on the approach of being fierce, fabulous, and fun. The brand's vintage clothes, jewelry and accessories are sure to make a statement, especially at their vintage shop Artists & Fleas located in New York City's Chelsea Market.
Ven & Rose
Sometimes when life gets you down, you may need a picker-upper, even in the form of clothing. Ven & Rose is dedicated to providing high quality, faith-based and inspirational products to uplift, encourage and inspire you on life's journey. The mission at Ven & Rose is to provide products which have a positive impact on the lives of everyone people come in contact with.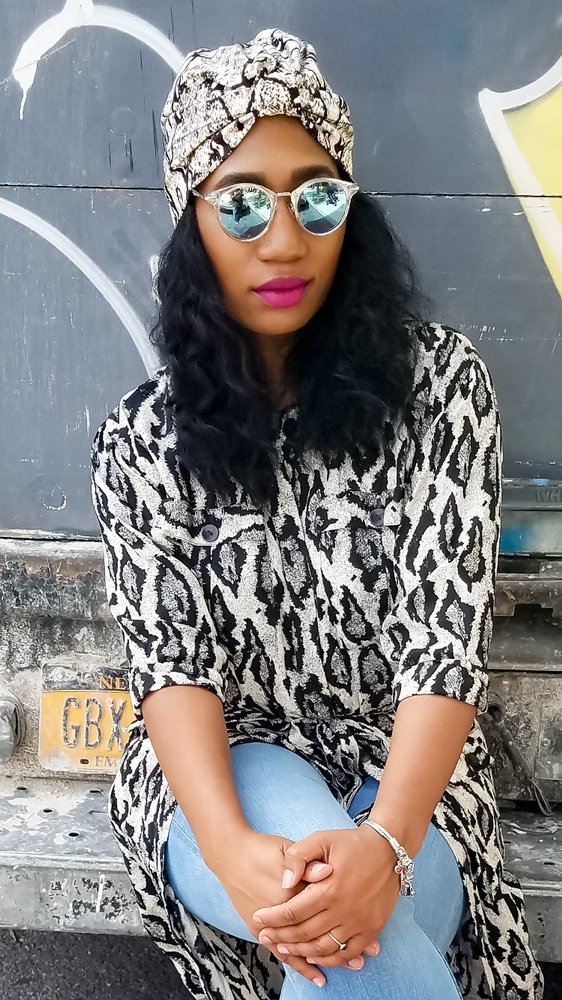 Emijaajaaemil
Emijaa Jaaemil Co. is a collection of independent, versatile, edgy and classic accessories and turbans to be worn by all who love and want to stand out. All accessories are handmade by founder Emijaa Jaaemil with love in her Brooklyn home. Emijaa strives to make jewelry that accentuates and defines just how independent, versatile and classic her clients are.
http://shop.emijaajaaemil.com/product/python
Professional Black Girl
Dr. Yaba Blay is a professor, producer, and #ProfessionalBlackGirl. As a researcher and ethnographer, she uses personal and social narratives to disrupt fundamental assumptions about cultures and identities. As a cultural worker and producer, she uses images and in this case, fashion, to inform consciousness, incite dialogue, and inspire others to action. Professional Black Girl celebrates everyday, round-the-way Black girl magic.
Bené Scarves
In 2013, Bené was born, a collection of scarves, inspired by the culture where this all began and committed to providing an education to girls in Ghana by sponsoring tuition, books, supplies and the uniforms for the girls to continue their education and fulfill their dreams. Bené is derived from this word with a simple meaning – good.
Undra Celeste NY
In 2015, Undra Celeste started her fashion brand with six principles; fashion, dance, persistence, friendship, timelessness and LOVE. Providing contemporary clothing for the modern woman, Undra Celeste offers timeless and chic pieces that'll certainly add a spark of flare in your wardrobe for all seasons.
http://www.undracelesteny.com/
Tori Soudan
Tori Soudan's eye for fashion began at just nine years old when her mother taught her to sew Easter dresses. After a trip later to Venice, Italy, she was struck by the intricacies of artisan shoe making and eagerly embarked on a career as a shoe designer. The Tori Soudan Collection is a luxury Italian-made shoe line that comes in an array of beautiful, eye-catching styles. Handmade by master artisans with impeccable skill, each shoe is crafted from the finest leathers and most opulent fabrics.
Nichole Lynel
Nichole Lynel offers contemporary and fashionable options for the everyday, fast-pace woman with a desire to keep it chic. Her statement-making pieces border on the fierce, fabulous and trendy; you can find pieces that are one-of-a-kind as well as wardrobe staples that mean you'll find whatever you need.
Haus of Swag
Haus of Swag's story is simple: a dream, a t-shirt and a love affair with street chic fashion. Haus of Swag, SWAG being an acronym for 'Sisters With A Grind', is a registered trademark brand of premium fashion tees & accessories that focuses on chic, authentic, fun & edgy clothing.
Love Cortnie
A week after learning to sew, founder Cortnie opened her Etsy shop with just three bags available. Today, she's created over 200 different styles of clutches, bucket bags, backpacks, totes, and more." I wanted to create something that everyone could enjoy but couldn't necessarily be found just anywhere. With every clutch handmade by me, I believe I have achieved that."
Habitually Fly
A lifestyle clothing brand focused on the culture, Habitually Fly offers accessories, menswear, clothing and logo-tees that promote and empower all aspects of African-American culture, from thought-provoking leaders, activists, to mainstays in today's entertainment and hip-hop industry.
FOOTWEAR
Aminah Abdul Jillil
Born and raised in Anchorage, Alaska Aminah began as a professional dancer in Los Angeles, performing with some of the biggest names in music. After completing her third world tour with Britney, Aminah launched her first collection of women's shoes selling mostly online and a few L.A based boutiques including the iconic Fred Segal. Her footwear offerings for women and children are colorful, polished, trendy, as well as timeless pieces every shoe lover should own.
https://aminahabduljillil.com/
Kahmune
Late one night back in February 2016,  Jamela Acheampong was browsing social media in search of "nude" clothes and accessories. What she noticed was that the term "nude" always drew the same results; articles in the same beige and tan shades. Unable to find products for women with darker skin tones, Jamela decided it was about time for a change. It's time all women have "nude" products that celebrate the diversity of the human complexion. It was in that moment that Kahmune was visualized as the immediate solution to the age old fallacy that "nude" refers to a specific colour. Kahmune is proud to be one of the few high-end labels offering a product that cater to all women.
HOME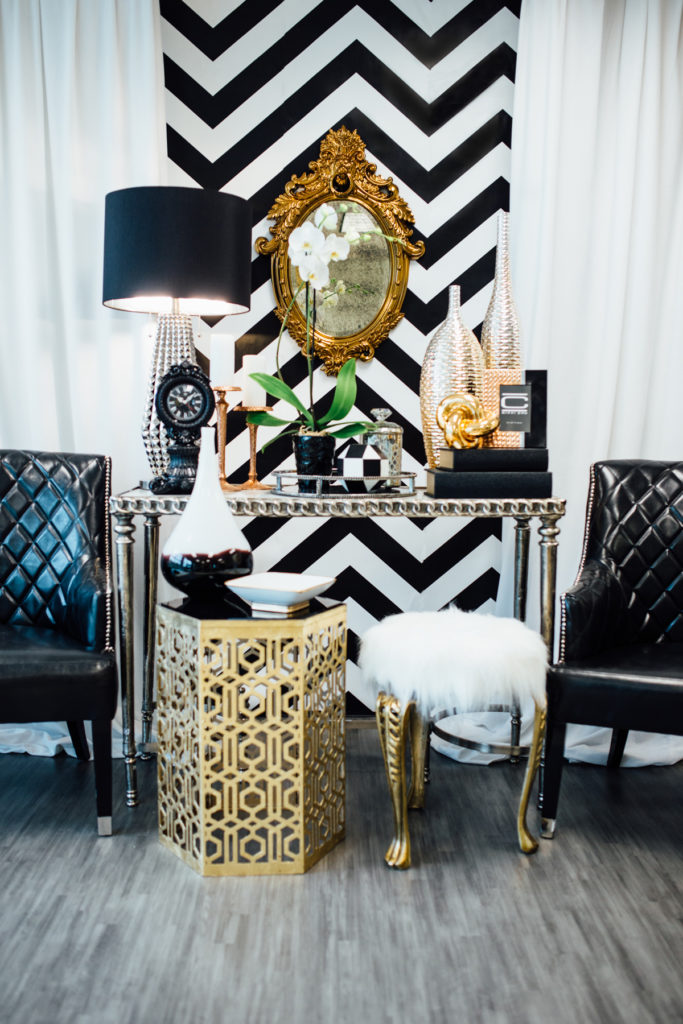 Nikki Chu Home
Nikki Chu's design philosophy is to create spaces that are personalized, comfortable, and yet stylish, with touches of glamour. Her interiors are accented by distinctive pieces and eclectic finds with a sense of timeless style. She mixes modern lines with updated and simplified ethnic patterns to create her unique vision for transforming homes.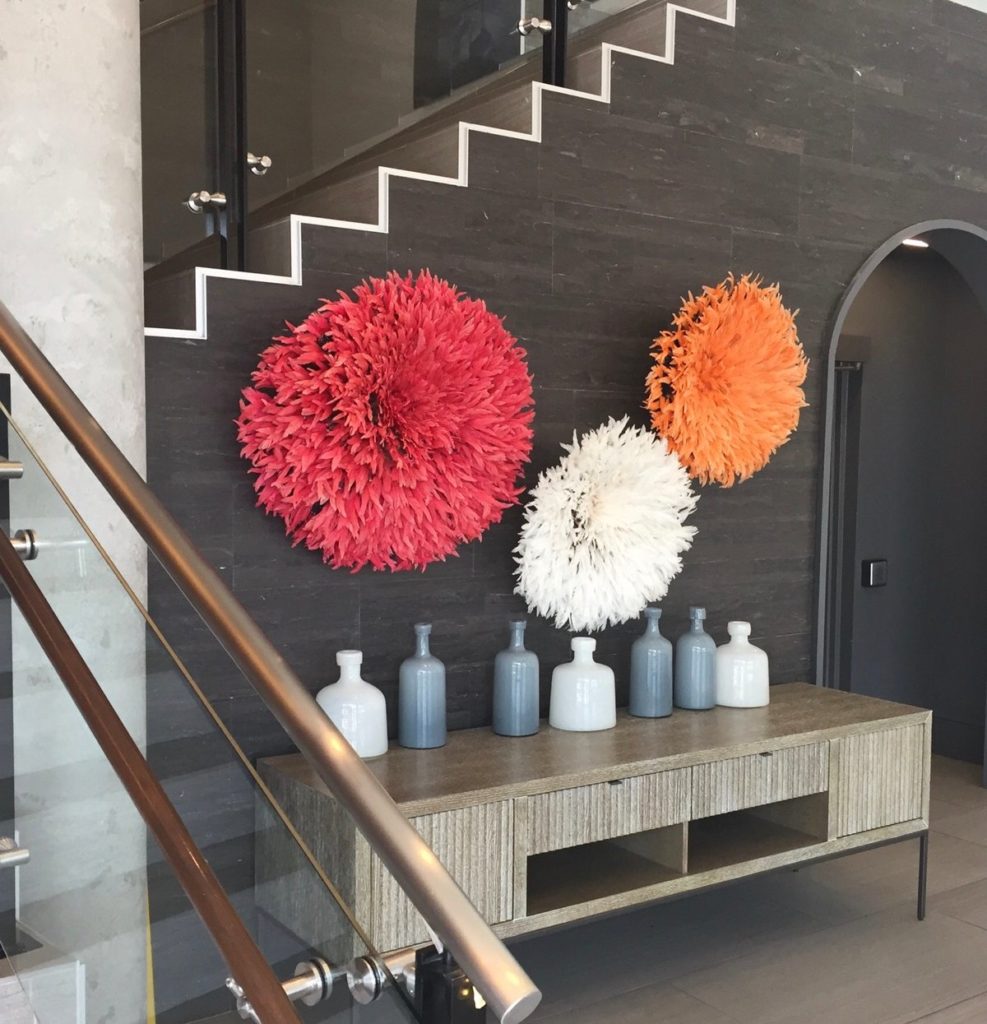 xNasozi
Pronounced 'by nə/sō/zē', xnasozi is a lifestyle. Founded in Brooklyn, New York in 2011 by DC-area native Nasozi Kakembo, xNasozi is the intersection of classic and modern, East and West, innovative and subdued. Traditional and timeworn textiles and techniques are the foundation of all of their collections, and from there, they modify the applications and functions to suit a modern and borderless lifestyle.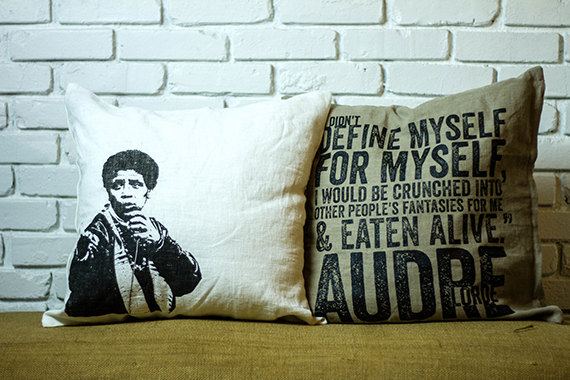 Don't Sleep Interiors
Inspired by artist, Emory Douglas co-founded by Sheila Bridges, Don't Sleep Interiors started from a desire to combine interior decor & culture from the African Diaspora with social & political consciousness. The hope is that these pieces will not only add to the style of patrons' homes, offices & businesses, but that they will also inspire meaningful conversations, promote free thinking, & encourage exploration into our collective past.
http://www.dontsleepinteriors.com/
Pardon My Fro
Be it through their signature line of shower curtains, eye catching travel bags, or super comfy tees, PMF has something just for you that's functional and fabulous! All products are made with a careful attention to detail and exceptional quality; and many items feature the color green because it's the color of life, renewal, and energy.
Bolé Road Textiles
Founded by Hana Getachew, Bolé Road Textiles is driven by a passion for good design and a belief that textiles have the ability to transform interiors and inspire the people within them. The brand is dedicated to helping their customers create spaces they love, while supporting artisans in Ethiopia. Designed in Brooklyn and handwoven in Ethiopia, Bolé Road marries ancient weaving traditions, passed down through the generations to today's master local artisans, with a modern global aesthetic. All of the company's products are ethically sourced and lovingly crafted.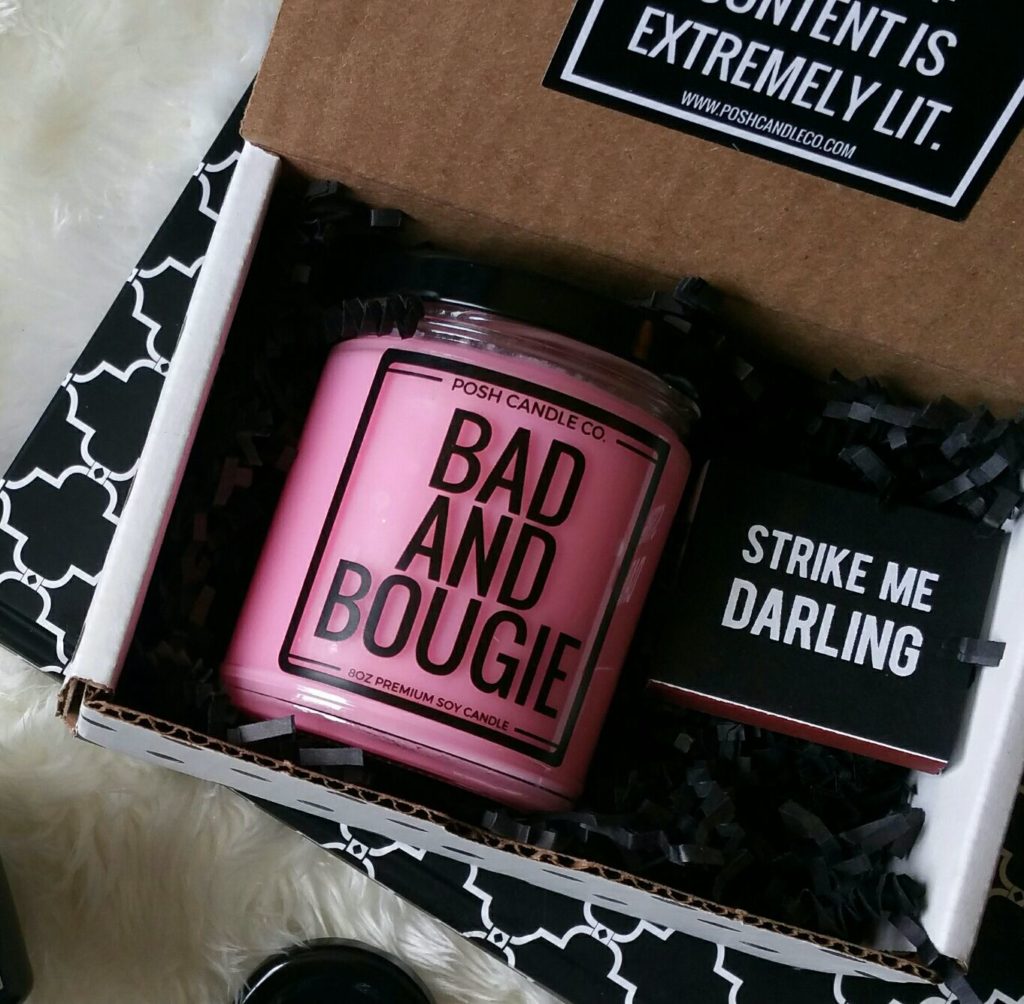 Posh Candle Company
Posh Candle Co. is a candle company based in Los Angeles, California. All candles are 100% soy based, which burns cleaner than other wax based candles and we hand-pour in small batches to assure quality and consistency.
Black Pepper Paperie Co.
Black Pepper Paperie Co. is a design and maker's studio created by Hadiya Williams that focuses on boutique event design and one of a kind handmade clayware and printed works. Hadiya uses intuition, culture, and design to create unique pieces and memorable experiences from her Washington, D.C. area studio.
http://hadiyawilliams.wixsite.com/bppco
Harlem Candle Company
Travel and lifestyle expert, Teri Johnson, founded the Harlem Candle Company in September 2014. This world traveler was inspired by the fragrances she's experienced in the 66 countries she visited, and transferred them to her candle collection, which she handmade in her kitchen before launching the Harlem Candle Company as a global brand. Her scents are not only tantalizing, they have exciting names and memories attached to them. The brand's holiday candle, inspired by Harlemite Billie Holiday, has a pine note and pays homage to Holiday''s song "If The Moon Turns Green."
https://www.harlemcandlecompany.com/
PAPER GOODS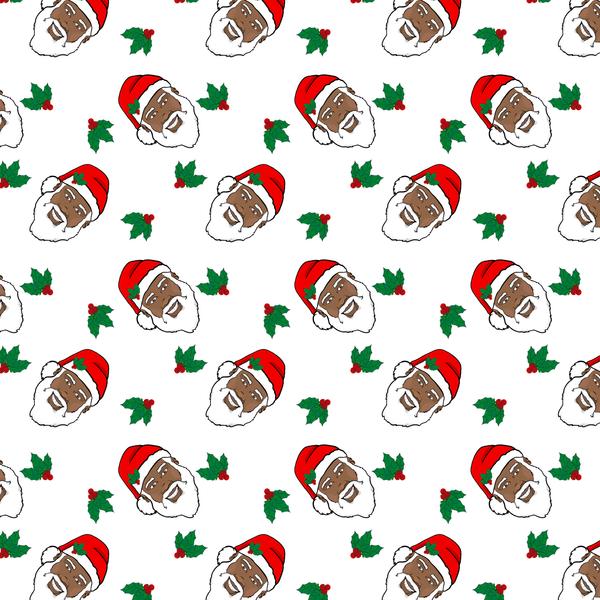 Wrapped Culture
Wrapped Culture offers wrapping paper, clothing and lifestyle pieces all with the imagery of a Black Santa. Right in time for the holidays, send your loved ones, family and friends a special gift that seeks to promote inclusivity of Black culture in the holiday season.
https://wrapped-culture.myshopify.com/
JEWELRY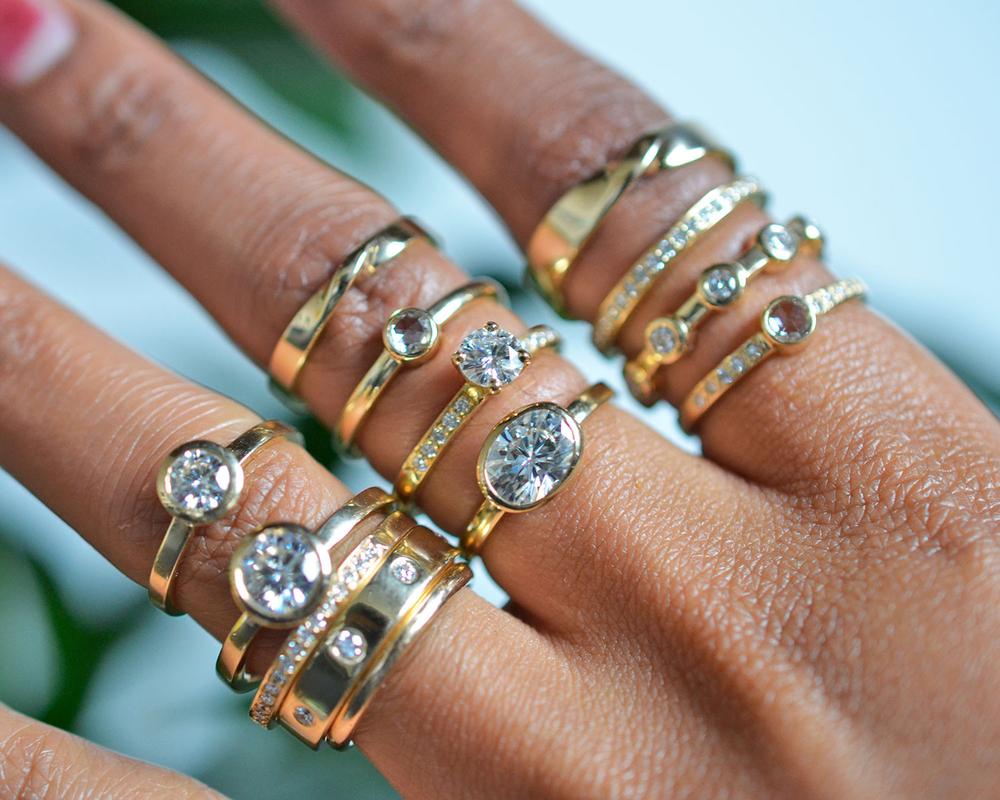 Lily Emme Jewelry
LilyEmme Jewelry was founded by Seattle resident Valerie Madison and is made in a studio with the support of a local casting house, a talented stone setter, and a master engraver. The pieces are modern, simple and elegant, and best of all, made-to-order for a timelessness and sentimental component. "I see jewelry as a reflection of our individual style and a marker of our personal journeys so I strive to create simple, elegant, and high quality pieces that can be worn every day for a lifetime or more."
https://www.lilyemmejewelry.com/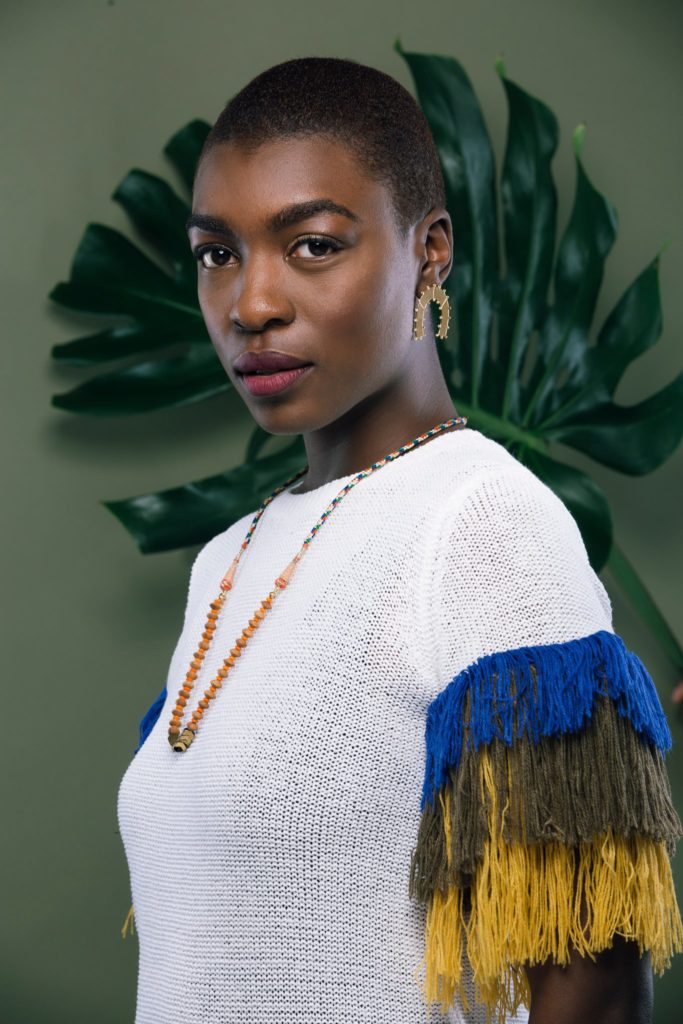 Jam + Rico
Established in June 2016, Jam+Rico is a fashion jewelry company providing bold, unique and colorful designs. Founder Lisette Ffolkes traveled to the Caribbean and Latin American countries finding inspiration from the people, culture, music and terrain to fuel the brand's aesthetic. The mission is to provide thoughtfully created accessories to enhance your fashion wardrobe, bring joy to the wearer, and evoke confidence and beauty.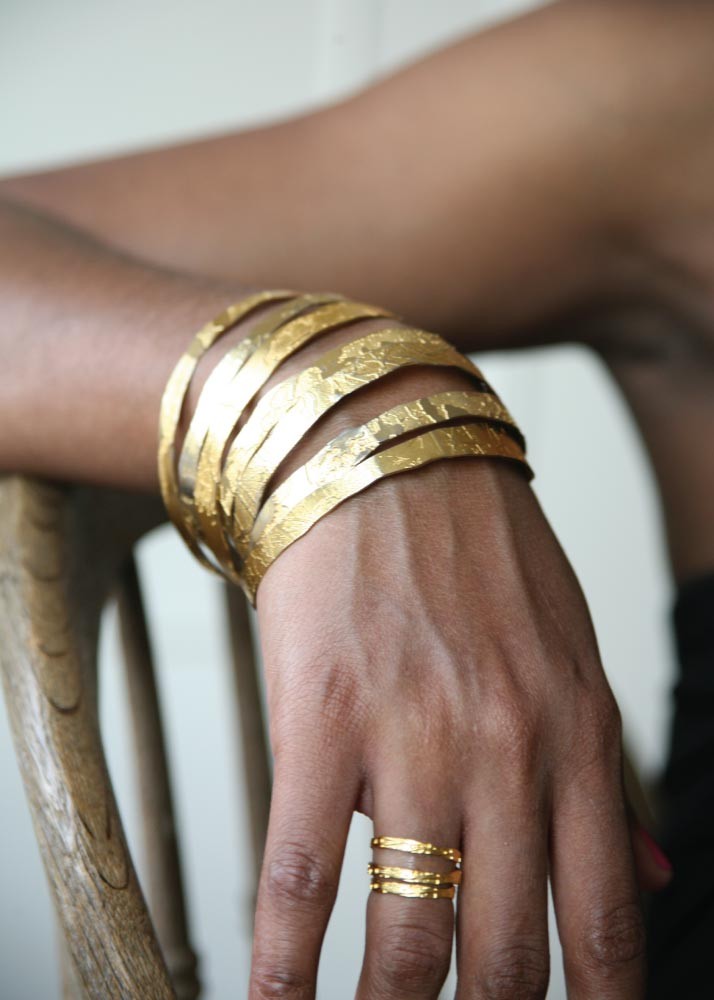 Linguanigra
Alicia Goodwin founded Lingua Nigra in 2003 by creating organic, unique jewelry she and her friends would want to wear everyday. The jewelry she creates is personal and meaningful. Each piece is designed in her Brooklyn studio and all items are sourced and produced locally in the United States.
Ugly Betty Boy Crush
Ugly Betty offers handmade, custom, gemstone bracelets for men, women, and children. Created by hand in New Orleans, Louisiana, Ugly Betty Boy Crush is not just an accessory, it's a lifestyle.
https://squareup.com/store/plusisaplus
FOOD/BEVERAGE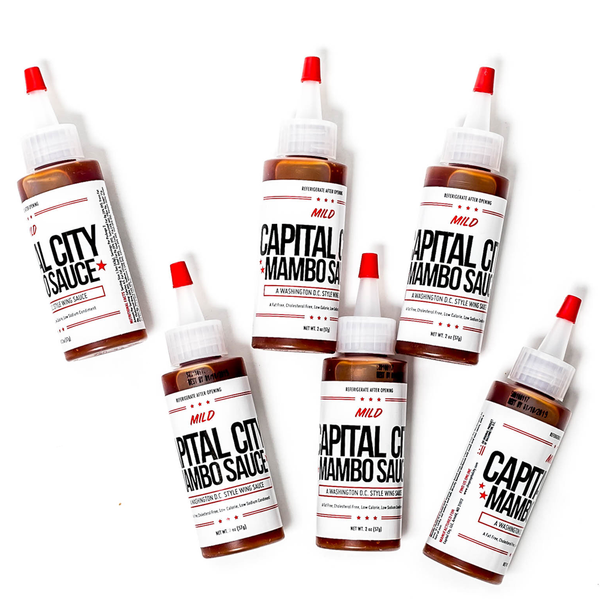 Capital City
Established in 2011, Capital City, LLC, was created to give a taste of home to Washington, D.C. metropolitan natives. They are a specialty foods manufacturer, based in Arnold, Maryland, and they produce a regional cult-like chicken wing condiment called mambo sauce as well as apparel.
https://www.shopcapitalcity.com/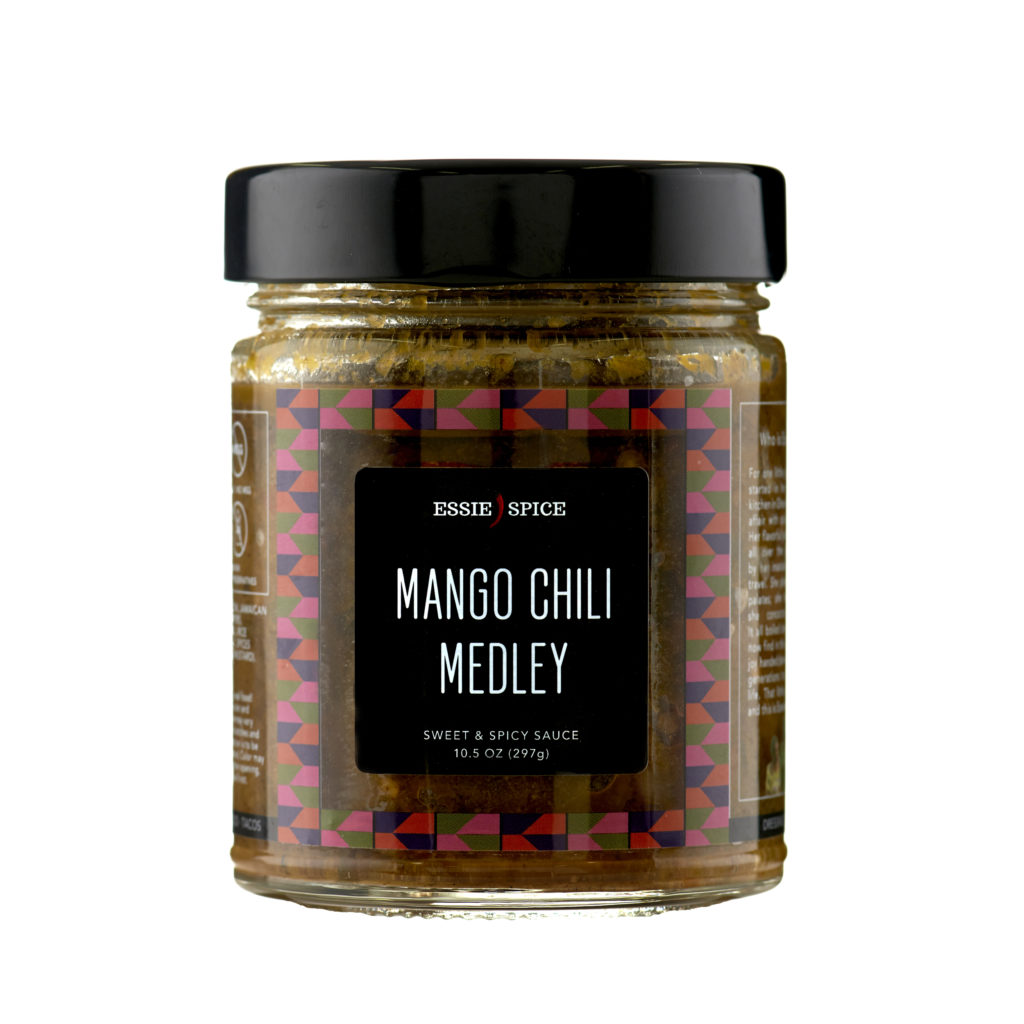 Essie Spice
For one little girl, the journey started in her mother's tiny kitchen in Ghana where her love affair with spice was ignited. Her flavorful journey continued all over the globe, spurred by her insatiable appetite for travel. She played with exotic palates; she tested cuisines, she concocted condiments. As her experiments with spices grew, so did the demand for her homemade sauces which all boiled down to what you now find in this jar: bottled up joy handed down through three generations to spice up your life. That little girl was Essie, and this is Essiespice.
LITERATURE
REVIVAL
REVIVAL is a clever blend between business and self-help, focusing on the rarely examined foundation of a business: you. It proves that success isn't just about industry standards and the status quo. It's about how you define prosperity. As a pioneer, a businesswoman, a cancer survivor and a mother of three, Angela Benton is not your typical business success story.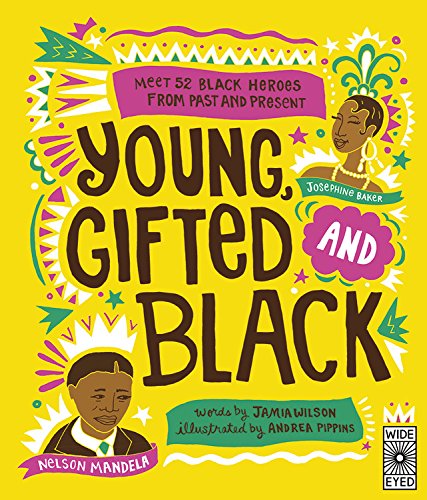 Young, Gifted & Black
Young, Gifted & Black brings together 52 iconic talents from the past and present and celebrates their inspirational achievements. Meet figureheads, leaders and pioneers such as Martin Luther King, Nelson Mandela and Rosa Parks, as well as cultural trailblazers and sporting heroes, including Stevie Wonder, Oprah Winfrey and Serena Williams. Strong, courageous, talented and diverse, these extraordinary men and women's achievements will inspire a new generation to chase their dream… whatever it may be.
Vegan Curious
For some, going vegan can be difficult, especially when you don't know where to start. In this book, you'll get vegan recipes, expert shopping tips, and other helpful information that will help you transition into your vegan lifestyle with ease. This is a book that helps you navigate various things, from looking to transition into a vegan lifestyle to losing a couple of pounds or lowering your blood pressure!
http://www.aishaadams.com/vegan-curious/
Drop the Ball: Achieving More by Doing Less
Once the poster girl for doing it all, after she had her first child, Tiffany Dufu struggled to accomplish everything she thought she needed to in order to succeed. Like so many driven and talented women who have been brought up to believe that to have it all, they must do it all, Dufu began to feel that achieving her career and personal goals was an impossibility. Eventually, she discovered the solution: letting go. In Drop the Ball, Dufu recounts how she learned to reevaluate expectations, shrink her to-do list, and meaningfully engage the assistance of others―freeing the space she needed to flourish at work and to develop deeper, more meaningful relationships at home.
Own Your Glow
Own Your Glow is an inspirational, actionable, and wildly enriching companion for change. Celebrity wellness and lifestyle guru, Latham Thomas provides soulful principles that offer an illuminated path for examining life's challenges, helping you curate your path to greatness, while embracing your uniquely feminine attributes. Packed with rituals, meditations, and snackable lifestyle tips, Thomas provides a clear framework for harnessing your passion, developing spiritual fitness, and embracing true vulnerability. This guide is for anyone who wants to witness her own life transform and contribute to the positive change of the world around her.
https://www.barnesandnoble.com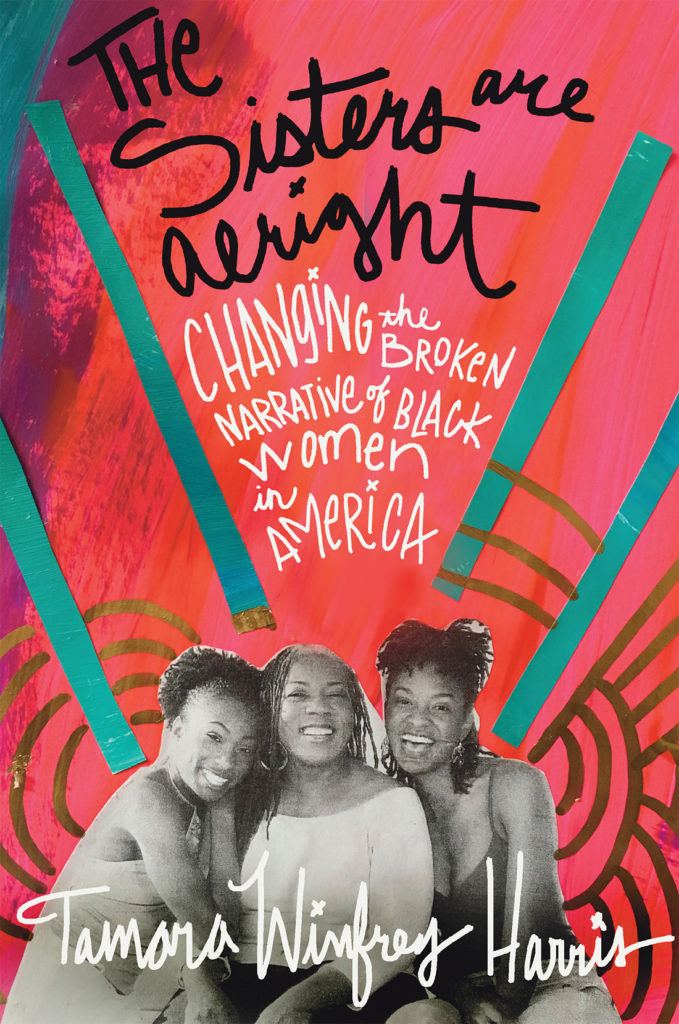 The Sisters Are Alright
Tamara Winfrey Harris' first book, The Sisters Are Alright: Changing the Broken Narrative of Black Women in America has been called "a myth-busting portrait of black women in America," by The Washington Post. The book won the Phyllis Wheatley Award, IndieFab Award, Independent Publishers Living Now Award, the IPPY Award and continues to gain "must read" status.
http://www.tamarawinfreyharris.com/
We're Going to Need More Wine: Stories That Are Funny, Complicated, and True
In this moving collection of thought provoking essays infused with her unique wisdom and deep humor, Gabrielle Union uses fearlessness to tell astonishingly personal and true stories about power, color, gender, feminism, and fame. Union tackles a range of experiences, including bullying, beauty standards, and competition between women in Hollywood, growing up in white California suburbia and then spending summers with her black relatives in Nebraska, coping with crushes, puberty, and the divorce of her parents. Genuine and perceptive, Union bravely lays herself bare, uncovering a complex and courageous life of self-doubt and self-discovery with incredible poise and brutal honesty.  Throughout, she compels us to be ethical and empathetic, and reminds us of the importance of confidence, self-awareness, and the power of sharing truth, laughter, and support.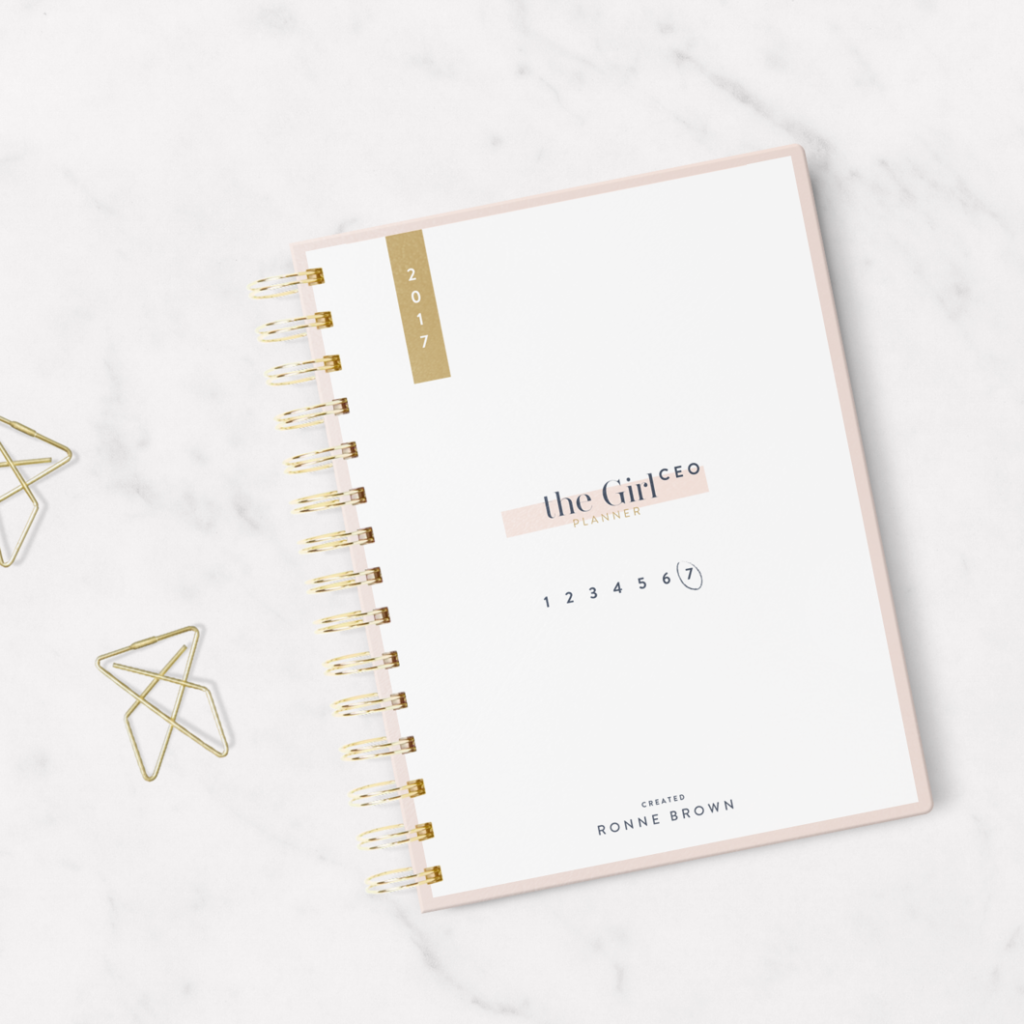 The Girl CEO
Created by teen mom-turned-millionaire Ronne Brown, this must-have day planner is designed to fit your hectic life, not add more stress. That's why every page is properly laid out for efficiency and for fast referencing. Ronne's highly-detailed planners give you all the tools you need to track all of life's happenings. In fact, you can use it to track daily, weekly or monthly goals or responsibilities, including personal fitness, hydration, groceries, kid's events, business meetings, self-affirmations, self-care reminders, and so much more!
VISUAL ARTISTS
Nicholle Kobi
Nicholle is a Black-French illustrator mostly known for her Black women's artwork. She is also a visual artist, fashion enthusiast, and a speaker. Also creating artwork by request, Nicholle's artwork to capture the various beauties of black womanhood. From sweatshirts, art print, stationary, and various lifestyle pieces, you can enjoy a piece of #blackgirlmagic through this artisan's work.
Tatiana Poblah
Artist Tatiana Poblah creates pieces to add charm and loveliness to her patrons lives, showing the world that women have both substance and style. Through art, she shows that whether you are sexual, fashionable, girly or strong, it's ok to embrace yourself as you are, in all your facets. Her illustrations are sisters, friends, patrons or who they envision themselves to be. They add color to small work spaces, glamour to your bedroom, inspiration to your studio's walls.
Shantelle Martin
Below the surface of Shantell Martin's characteristic black and white compositions is an artists' inquiry into the role of artist and viewer. In Martin's world, a work of art is inseparable from its creator and its audience, and art is more than an object of admiration disconnected from the process of its inception. Rather, she sees her work as a vehicle to forge new connections between education, design, philosophy and technology — the glue in an increasingly interdisciplinary world. Her methodical practice of bringing the audience and surroundings into her drawings is a reflection on ever changing time and space.
https://shop.shantellmartin.art/
SUBSCRIPTION BOXES
Home Made Luxe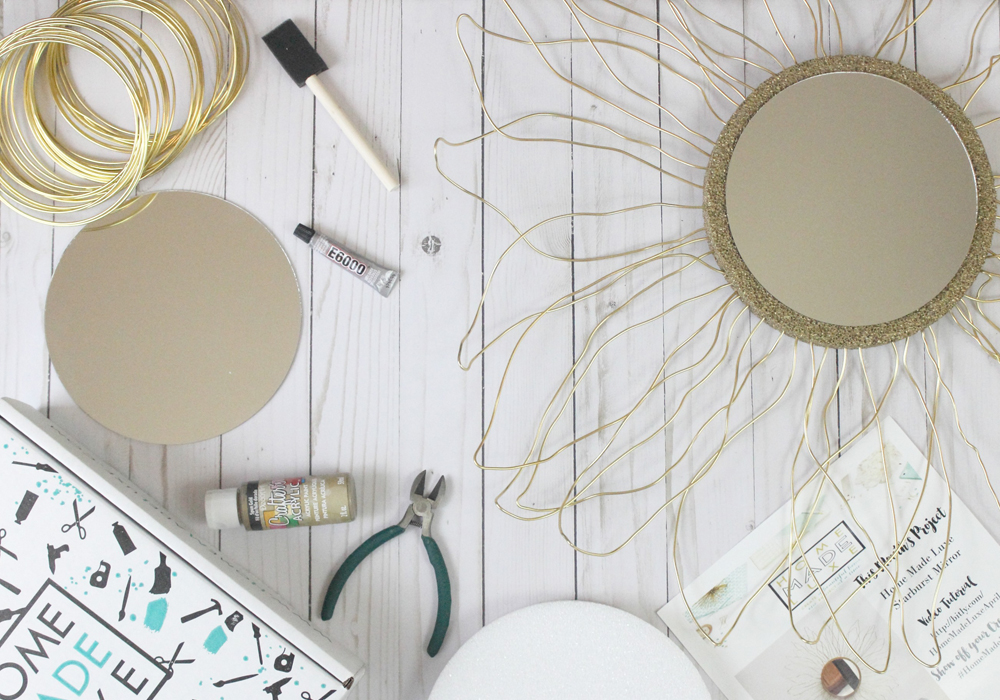 Home Made Luxe is a monthly subscription service containing all the materials you need to make a beautiful home decor project, especially for moms that need some alone time. Every month, you can enjoy making the crafts and enjoying some down time. Create beautiful, custom pieces that come with detailed instructions and a link to video instructions as well.
The Vitamin M Box
The M is about all things Melanin; the pigment that gives skin, hair and eyes their color. This box, which is created and curated by Kerri Johnston, is about bringing brands owned and produced by people of color to your doorstep in the form of beauty, fashion, books, home and lifestyle brands. Enjoy your hand-picked, deluxe-size beauty samples from today's most luxurious brands that Kerri has carefully vetted. Each box contains 4–6 samples that might include beauty products, fashions, books, accessories ranging from $10-$150.