In Her Shoes Home
I Can't Take It…
By
|
Hello. My name is Renae and ummmm, I'm a gadget freak. Just wanted to get that out the way now because gadget talk will undoubtedly be an overriding theme on In Her Shoes. That said, the Apple lover in me has officially been disappointed. As discussed here, I'm usually a fan of each of the brand's new product innovations and applications without fail. Well guys, today I've got to admit that while Apple is typically ahead of the pack, their newest completely ridiculous, yet totally necessary software addition to the iPhone has taken it too far.  
T-Pain is collaborating with Antares Audio Technologies to create an Auto-Tune application for Apple's iPhone and no, it's NOT a joke. Bored on a conference call? Press your landline's mute button and get your T-Pain on! This "innovative" program gives you the ability to shift the pitch of your voice and create Auto-Tune hits whenever and wherever the inspiration hits you.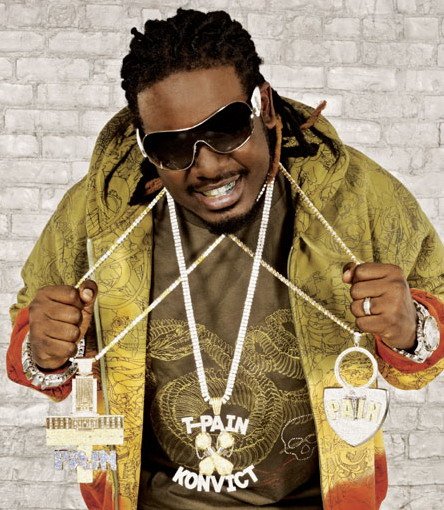 Although this entire concept is incredibly corny (in my opinion), it could be a lot worse. The application will NOT allow you to transform your voice into a Roger and Zapp pitch during a late night call with your sweetie, but now that this news has been released, who knows what's next. I'm sure another company is jumping on the Auto-Tune bandwagon to create the technology as we speak!
The saddest part of this phenomenon is that our younger generation's lack of knowledge may have them totally mislead. Poor babies are probably under the impression that T-Pain actually spearheaded the Auto-Tune revolution. If you have a young T-Pain fan in your life, please dispel the myth!
At press time there was no scheduled release date for the iPhone/Auto-Tune application. For the first time ever, I can honestly say: I'm cool with that…