Fly Female Entrepreneurs
Fly Female Entrepreneur
By
|
Natischa Harvey: FEVER Shoes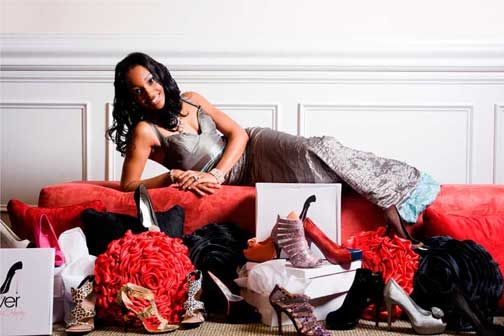 In Her Shoes: What inspired the concept behind your footwear brand, Fever?
Natischa: As we all know, talent is derived at a young age. I have always been fascinated with materials, textiles and colors. As a young girl I always had a sneaker fetish which then turned into stilettos as I continued to age. I think my talent, coupled with faith and determination launched the Fever brand. Once the concept was born, everything else fell into place.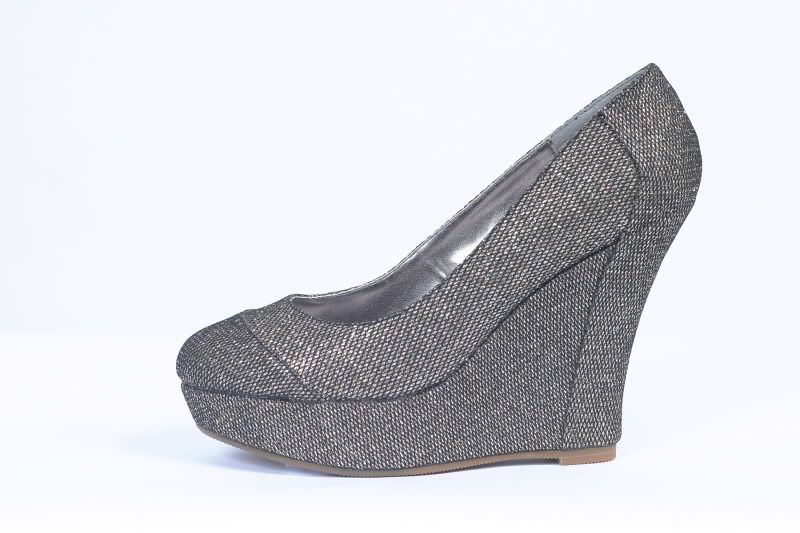 In Her Shoes: How has your European background influenced your outlook when it comes to the fashion industry and developing your brand?
Natischa: Anything goes! I think it allows, and solidifies  me to take risks. European fashion is fashion forward, fun, risky, edgy, different, unique, yet beautiful. So with this state of mind, I'm comfortable stepping outside my comfort zone.  I play around, mix materials, textiles, patterns, and enjoy designing.
In Her Shoes: Being an entrepreneur can be difficult at times, what was one the biggest hurdles that you had to overcome while building up your business?
Natischa: The biggest hurdle would be a personal one. Having to be 150% confident in my brand and myself. Once that is set and accomplished you can't be stopped regardless of what anyone says. Of course people will always try the "new kid," but you have to be ready, secure, and confident.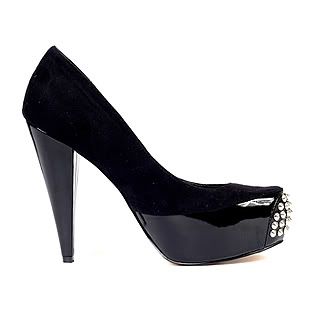 In Her Shoes: What is a day like in Natischa Harvey's shoes?
Natischa: Non- stop. My day starts/ends around 2-4am daily. My day begins with me in prayer.  I am up most mornings by 4am responding to emails from my manufacturers, confirming and reconfirming my samples and shoe orders.  You know the saying, "We do more by 6am, than most people do all day," well that's true for me when dealing with my business.  It is hard work, but very rewarding.   By 7 am, I'm off to drop my daughters off at daycare and school, only to head to the office to prepare for the day.  By 6pm we are all sitting down at dinner and discussing the events of the day.  By 7pm, the kids have had baths and are watching one of their favorite shows until 8pm  At 8pm, TV is turned off and my daughters are tucked into bed with me reading a story to them.  By 8:30-9:30 pm, I finally make it back downstairs to clear the kitchen.   By 10pm, I'm "Skyping" with the manufacturers, which usually does not end until about 2am.
In Her Shoes: You opened up your first two boutiques in Georgia. How did the culture of Georgia match your brand and the style you were promoting?
Natischa: As many know Atlanta is up-and-coming with designers and fashion.  It's hard to find exclusive items.  It's not like New York or California. FEVER was popular because I  sold one-of-a-kind shoes that women living in Atlanta were looking for.
In Her Shoes: While building your brand, how were you able to set yourself apart from your competitors?
Natischa: Fever is bold, yet classy with a commitment to quality that won't break the bank! The brand is fit for both the trendsetter, and the woman who favors classic femininity. My collections were designed for women ranging from the late teens to mid-forties.  My footwear can be for the everyday 'tween headed to the mall or the young professional headed to work, church, or an after five cocktail.
What really sets Fever apart  is the quality you get at the price you pay.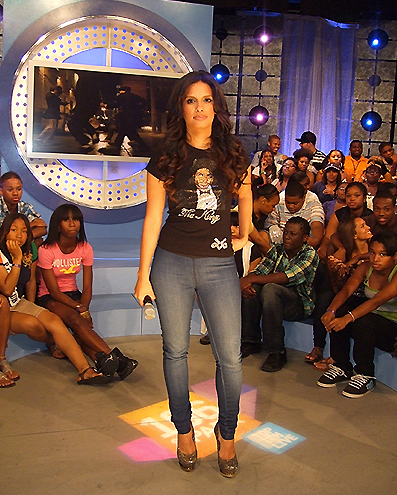 Rocsi on 106 & Park wearing Fever by Natischa Harvey
In Her Shoes: Being a role model and giving back to the community is extremely important. What inspired you to create the Reconstructing Youth Foundation?
Natischa: I never set out to be a "role model," but I appreciate the fact that I've become one. I was raised with certain morals and values. Those morals and values are embedded in my daily way of living. There is so much knowledge needed to succeed in life, especially trying to be a successful entrepreneur. Everything needed is not taught in school.  This is the main purpose of  R.Y.F. is to bring that awareness to the youth.
In Her Shoes: What upcoming projects can we expect to see from Fever in the near future?
Natischa: The expansion of the brand internationally!
For additional information on Fever Shoes by Natischa Harvey visit www.fevershoes.com.