Currently Crushing On
Dominga x The Floacist
By
|
Dominga Martin
Meet the beautiful and talented Ms. Dominga Martin. There's nothing we love more than a woman who's confident enough to express her creativity by rocking many hats. As the poster child for multi-tasking, Dominga is truly a triple threat. The Brooklyn fly girl's days and nights are jam packed as she juggles responsibilities as an online publisher (co-founder and Editor-In-Chief of Crème Magazine), filmmaker (her short film, YELLOW, was featured on BET J's "The Best Shorts") and music video director.
The internet is currently buzzing with lots of love for Dominga's new video for "Forever" by The Floacist featuring Musiq Soulchild. The debut single is from The Floacist's forthcoming album titled "Floetic Soul" which is in-stores November 9th.
Following are a few behind-the-scenes pics for you to check out along with Dominga's final product. We absolutely love the video's creative direction and of course, the breathtaking Brooklyn Promenade scenes.
Congrats to you, Dominga. Here's to much success and continued blessings throughout your creative journey!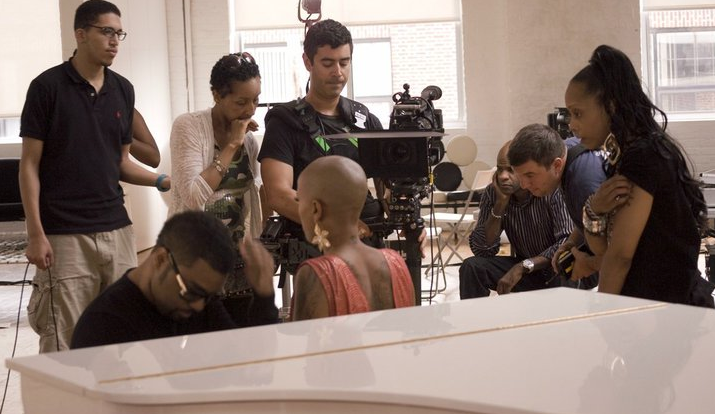 To learn more about Dominga Martin and her boutique film company, House of Ming, click here.