Inspired By
Checking In…Live from D.C.!
By
|
My apologies for the silence, folks. I'm in DC for the inauguration celebration and this experience has been nothing short of AMAZING. Yes, it's cold and yes, ohhhhh YES, it's crowded, however, the energy and love in the air simply can not be denied! People from all over the world and all walks of life have made D.C. their home for these few historic days and the celebration has been non-stop! Yesterday's "We Are One" free concert featuring Mary J. Blige, Stevie Wonder, Bono, Jon Mellencamp, Beyonce, John Legend, and countless others at Lincoln Memorial was simply awesome. If you're not in D.C., I hope you were able to catch the star-studded lineup during lastnight's HBO telecast. 
In other Obama news, my girl and designer extraordinaire, Ashaka Givens JUST informed me that her inauguration ball sketch was selected for a feature on essence.com! Stay tuned to In Her Shoes for Ashaka Givens' fly female entrepreneur post in the weeks to come.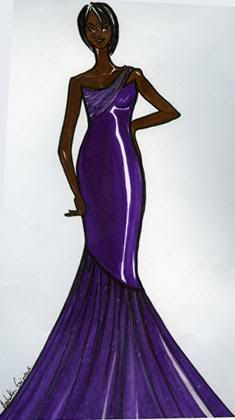 Let's support yet another fly female entrepreneur by visiting essence.com and showing my girl some love. 
Congrats, Ashaka!