In Her Shoes Home
Cast Your Vote!
By
|
Will you be attending SXSW next year? If not, aren't you a bit concerned about the elevation of Black women in social media? Of course you are! If you replied YES to at least one of these questions, I've got a quick assignment for you. My girl, Deanna Sutton, founder of Clutch Magazine and its recently launched sister site, Coco and Creme, needs our support. As the consummate online innovator, Deanna is paving the way for analog girls in a digital world with the development of her SXSW 2011 panel: The Elevation of Black Women in New Media. All she needs to bring this brilliant panel concept to life is YOUR vote!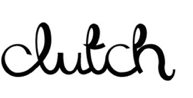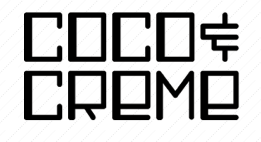 Need a little more information before you cast your vote? I've got you covered:
Over the last three years thousands of blogs and websites have launched that are ran by black women of all ages and backgrounds – covering topics that range from technology to fashion. Though all of the websites/blogs seem to have had some increase in traffic and garnered some acknowledgement – most do not have the skills, resources or proper knowledge to take their site to the next level. Currently there has not been one black blog/website ran by and for black women that has been VC or Angel funded and the most common reasons potential investors state are 1) the quality of site design and content, 2) lack of traffic, 3) a clear editorial/marketing strategy and 4) failure to have more than one successful revenue stream or lack of revenue stream altogether.
Potential investors also claim that our demo does not have any spending power to truly make a return on their investment – which is completely untrue. This panel will not concentrate on funding and/or advertising – though it will discuss – but will give attendees the opportunity to hear successful tools, tactics, how-to's – (such as why moving from a "blogspot.com" or "wordpress.com" site to their own domain is a must to grow), resources, lessons learned and guidance on how to get off the discouraging wheel most black women on the web continue to run on.
So, there you have it! Click here to let the good folks over at SXSW know you want Dede's panel on next year's schedule. After you've casted your vote you know what's next…tell a friend to tell a friend!