In Her Shoes Home
A WONDERfull Weekend
By
|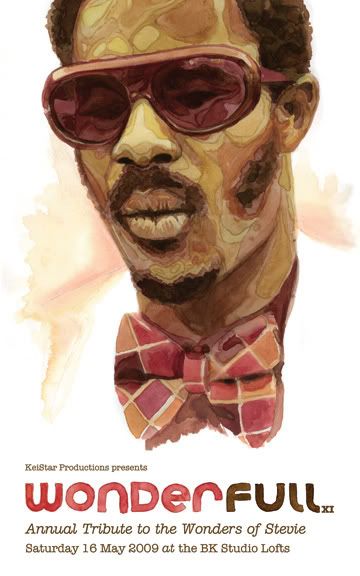 So are you aware of what's about to go down this Saturday night in Brooklyn? If you have no clue then please listen closely. This weekend, Fly Female Entrepreneur and event planning Goddess, Keita P. Williams of KeiStar Productions is making history again with the highly anticipated "WONDER-Full™" party. In Her Shoes will be on hand to experience this musical journey brought to us by DJ Spinna and Bobbito and thinks you should be, too!
KeiStar Productions Presents WONDER-Full™ (XI)
May 16th, 2009
Annual Tribute To The Wonders Of Stevie
The BK Studio Lofts – 525 Waverly Avenue (Between Atlantic & Fulton Street – near Washington Ave.)
Brooklyn, NY 11238
10PM – 4AM
Admission $20 with Advance Tickets
Tickets Available At:
http://www.brownpapertickets.com/event/64120
Fat Beats/New York City
Pieces of Brooklyn
For Additional Info:
www.keistar.net or keistarproductions@gmail.com
From Keistar:
"WONDER-Full™ – Tribute To The Wonders Of Stevie" a concept created by KeiStar Productions honoring the legendary genius Stevie Wonder, features DJs Spinna & Bobbito, who back in 1999, were asked to spin at a party which paid tribute to Stevie Wonder's "Songs In The Key Of Life" album. There, the duo and KeiStar Productions quickly realized they all had a mutual love for 'Little Stevie's' music. Judging from the atmosphere on the dance floor that night, we knew we had a good thing going."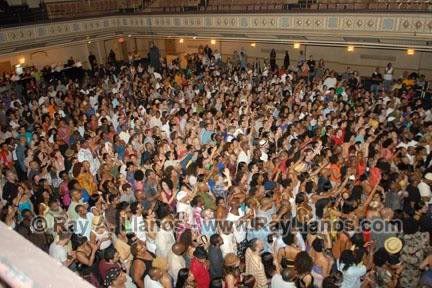 KeiStar Productions has successfully produced this amazing event since 1999 starting in its hometown of New York City. From then on KeiStar Productions has traveled nationally and internationally with WONDER-Full™ to Los Angeles, San Francisco, Philadelphia, London, Japan, and Amsterdam.
Stevie Wonder has expressed his gratitude by calling in to the party in 2003 and 2004, addressing the crowd and made his first special appearance at KeiStar Production's WONDER-Full™ tribute/concert after party in 2007 where he delivered a heartfelt speech to the audience.
KeiStar Productions was founded on one principle, the need for harmony where there is one common destiny.  Established in 1997, KeiStar Productions has demonstrated a very strong community focus solely dedicated to connecting people by creating alternative platforms and outlets that honor and celebrate diversity in music, dance, art, film and lifestyles.
Check out this clip from last year's WONDER-Full™ event. He's singing one of my all time Stevie favorites, "That Girl."
Now tell us, what's your favorite Stevie Wonder song?