In Her Shoes Home
A Georgia Kinda Night!
By
|
(L-R) Kiara Ellozy/Co-Owner of GEORGIA Boutique; Renae of In Her Shoes; Jodie Patterson/Co-Owner of GEORGIA Boutique
As you may recall, last week I had the pleasure of co-hosting the "We Only Blog With The Best" soiree at the beautiful Lower East Side beauty boutique, GEORGIA. The night was spent chatting it up with fellow bloggers and beauty enthusiasts while celebrating the addition of Janet Leigh Jewelry and hair care line, Twisted Sista, to the store's stellar offerings.
Beauty, style and lots of great energy filled the room as women enjoyed complimentary wine and awesome store specials. I'm truly thankful for the opportunity to be part of such a lovely evening. Definitely looking forward to future collaborations with the beautiful ladies of GEORGIA.
Here are a few pics from the night…enjoy!
(L-R) Shontae Savage & Keisha Massop
The super talented Kissa Thompson, Founder of ButtaFly Unlimited/Creator of "I Love My Hair" Tees
Ladies Love GEORGIA!
With Good Friend & Songbird, Miss Trizonna McClendon
Lisa Brooks, Director of Special Events for B. Smith's Restaurant (L) & Girlfriends
Michi Chassagne (L) and Ayanna Shamese of Mischo Beauty (R) Choppin' It Up!
(L-R) Erin, Michi and Trizonna
Keisha and Shontae with  jewelry designer, Janet Leigh (middle)
Natural Beauties: Kristen Tate (L) & Nkechi Olisemaka (R)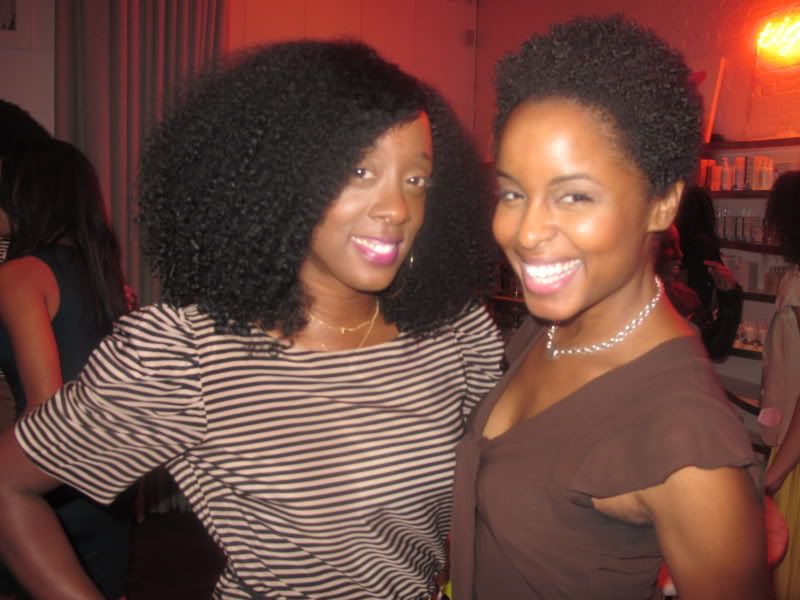 Lots of Smiles with the lovely Latoya Henry. Check out her In Her Shoes feature here.
Owned by Fly Female Entrepreneurs, Jodie Patterson and Kiara Ellozy, GEORGIA is truly like the FAO Schwarz for beauty junkies. If you live in New York City and haven't stopped by the boutique, you owe it to yourself to check it out immediately! For additional information visit: www.georgiany.com.