Check On It
To B or Not to B?
By
|
By: In Her Shoes Guest Blogger, Kamari Guthrie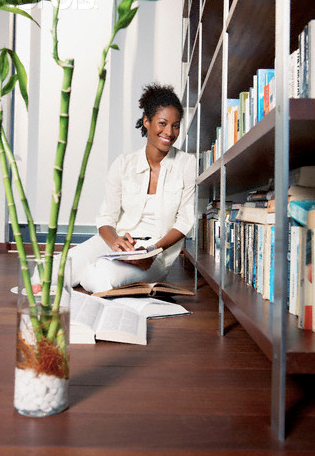 We all know that owning a business can be a dream come true. You control the direction of company, call the shots, make your own schedule and like Beyoncé says, "you don't have to call into work 'cus you're the boss!" In all the excitement of the dream though, it's important to acquire all the necessary knowledge and tools that will prevent your sweet dream from quickly turning into a less-than-beautiful nightmare.
Realizing this, I've spent the past few months wrestling with this question: "to B or not to B?" (And no, I'm not debating whether or not I should purchase a blonde weave and launch my singing career like Beyonce.) I've always wanted to pursue a second degree, understanding how important and competitive it could make me as a professional, and there's no better place to do it than business school (a.k.a. "b-school").  However, before tackling a whole new world of debt I decided to sit down, do some research and really figure out the pros and cons of b-school for an emerging entrepreneur.
With the help of US News/World Report's Best Business School's Guide and Princeton Review, I identified a few key pointers that we all should take into account when deciding "to b or not to b."
Networking. Rev Run always says "your network is your net worth." Business school is the best way to meet and connect with driven professionals who may have tools and contacts you need as you develop and nurture your business. It's the mother of all networking events.
Debt Management. Never go back to school and acquire loans if your heart is not 100 percent into your goal. Business school is not cheap, but reports have shown that more students are attending b-school part time—allowing them to maintain a steady, and trusty, income while in school.
Status. Many guides like the Princeton Review and US News have mentioned that it's not just about whether you decide to go to b-school or not, but it's also about where you choose to attend. The brand of the b-school you chose is very important as it reflects the calibur of the connections you'll make and the opportunities you'll have after graduation. So choose wisely!
Money, Money, Money, Money! Reports have shown that the average student who graduated from b-school increased their salary anywhere from approximately $50K to $100K. Which is definitely something to think about.
For more helpful tips and reports, pick up a copy of the Princeton Review's Best 301 Business Schools book at Amazon.com.