In Her Shoes Home
Happy Mother's Day!
By
|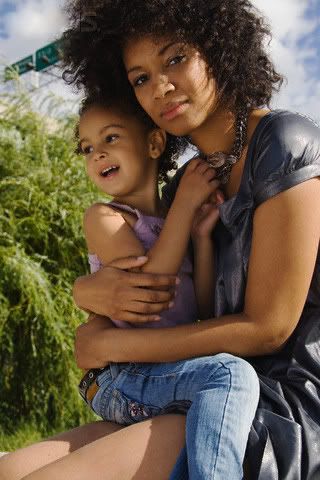 Happy Mother's Day from In Her Shoes! I hope this special day is full of love and laughter for each and every person reading this. Take some time out to give thanks and pay homage to the moms or mother figures in your life!
Check back in this evening to find out if you're one of the winners of this week's Cantu Shea Butter Summer Style Giveaway. Women are sharing the first three words that come to mind when they think of MOM. If you didn't have a moment to enter there's still time – entries will be accepted until 5 p.m. EST this evening so click here.
"A mother is the truest friend we have, when trials heavy and sudden, fall upon us; when adversity takes the place of prosperity; when friends who rejoice with us in our sunshine desert us; when trouble thickens around us, still will she cling to us, and endeavor by her kind precepts and counsels to dissipate the clouds of darkness, and cause peace to return to our hearts."
– Washington Irving
P.S. – If you missed "Mama Used To Say" featuring Amel Larrieux, Alice Smith, Karen Tappin Saunderson, Ashunta Sheriff, Amanda Diva, and Briana Bigham click here to see what type of wisdom these women get from their favorite girls.