Fly Female Entrepreneurs
Fly Female Entrepreneur
By
|
Tori Nichel
Photo Credit: Alzo Slade
New York City's Mercedes-Benz Fashion Week is just days away so to celebrate the occasion, our next two installations of  Fly Female Entrepreneur will be dedicated to what? Fashion! 
It is with great pleasure that I introduce Tori Nichel, a Detroit native turned New Yorker who is definitely a designer to watch. What I love about Tori Nichel's collections are that they are truly "ready to wear." No pieces that are nice to look at but impossible to integrate into your wardrobe here! Tori's eclectic designs range from perfectly tailored pants to effortlessly chic dresses, each with a superb attention to detail, creativity and quality. 
The coolest thing about living in New York City is that you can meet movers and shakers just about everywhere.  Tori and I crossed paths a few years ago living in the same building and before I even knew her occupation, I realized that she was a force to be reckoned with!
As a media darling with publicity hits in many of today's most popular fashion and lifestyle outlets, Tori Nichel has graced the pages of Forbes Magazine, ELLE, Women's Wear Daily, MSN, Lucky, Daily Candy, Time Out New York, and ESSENCE Magazine, just to name a few. As you can see, Tori and her team have mastered the art of marketing the brand. Read on to learn more about this beautiful style maven and how she's taking the fashion industry by storm one avant-garde collection at a time:
You've got some really strong experience under your belt having worked for designers like Dana Buchman and Kenneth Cole.  What influenced your decision to walk an entrepreneurial path and how would you describe the benefits and challenges?
More than knowing I wanted to be a fashion designer, I knew I wanted to run my own company.  I never aspired to be president of a corporation dictating my destiny.  I always wanted to be "Owner, Founder" of my own company. I'm inspired by businesses built from scratch, and people with a vision.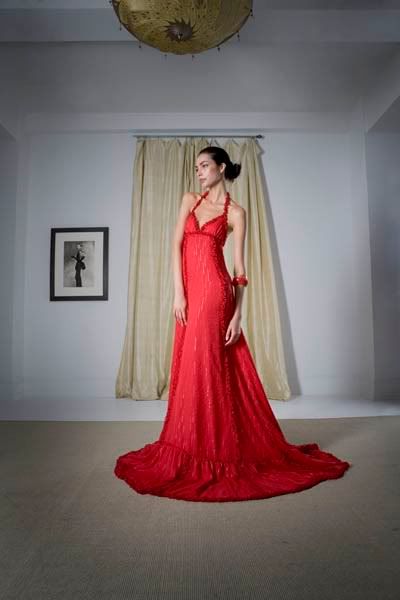 Photo Credit: Alzo Slade
How old were you when you really started to get into fashion?  Do you mind sharing one of your funny childhood memories?
I was about eight-years-old when I realized I wanted to be a fashion designer.  A funny childhood memory would be my buck teeth, enough said!
How would you say that your Detroit upbringing has influenced your style?
Growing up in suburban Detroit influenced my fashion greatly because of the diverse community where I was raised.  Every culture had different wedding celebration traditions, communions, Bar & Bat Mitzvahs, the list goes on.  Every special event meant wonderful fashion and beautiful gowns.  Two of my friends growing up were cousins and their moms made all of their dresses for the Bar/Bat Mitzvahs.  I was fascinated by their dresses. 
My family had just as much influence on me as well.  My mom and aunts are serial shoppers and growing up I was always with them shopping.  My grandmother was dressed to the nines at any given event and my dad was the best dressed man of the 70's.  My sister thought she was the black Madonna who wanted to be New Edition's Candy Girl in the 80's and exploited every trend for the good or the bad. I was exposed to fashion on every level. Looking back on it now, those memories are invaluable.
No matter how motivated we are, there always comes a time when we find ourselves battling with a bout of creative block. What do you do to get your creative juices flowing before you design a collection?
My creative juices flow when I belly dance.  I take a two-hour class once a week and during that time I'm totally in the moment and nothing else matters.  After that, I feel so reinvigorated and refreshed that many of my best ideas blossom that night.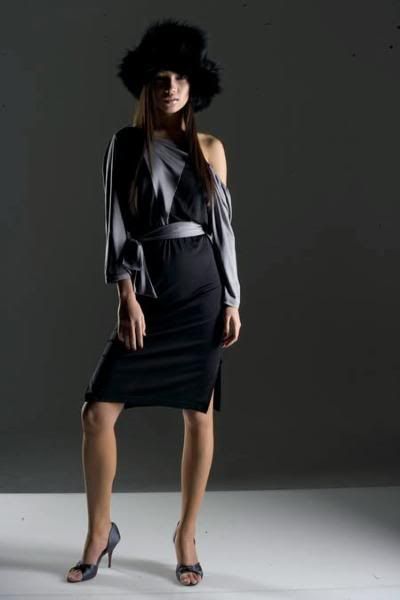 Photo Credit: Alzo Slade
How do you want women to feel when they wear Tori Nichel apparel?
I want women to feel sexy, chic and sophisticated in Tori Nichel. Always understated, never overdone.  My clothes just accentuate a women's inner beauty.
If you weren't a fashion designer, what would you be doing right now?
If I was not a fashion designer right now I'd be a belly dancer and children's book/cartoon writer.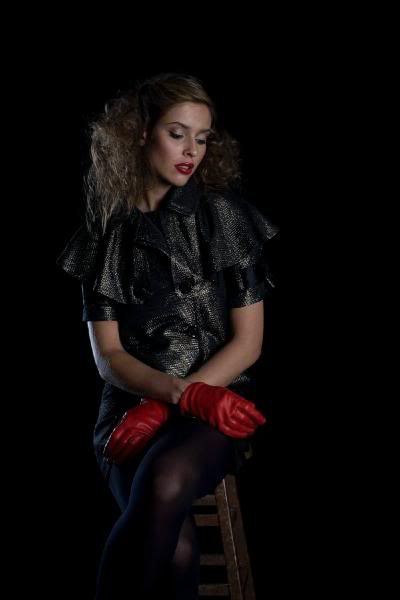 Photo Credit: Alzo Slade
Congrats on placing within the top three in the 2007-2008 Miller Brewing Company Business Plan Grant competition! Tell us about that experience and what it means for the Tori Nichel brand:
I won 2nd place in the Miller Brewing Co. Urban Entrepreneur Series Competition.  Being a competition winner proved that Tori Nichel has a viable product that has profitability potential within its market and can compete in a global marketplace. 
Can you give us an idea of what a day in Tori Nichel's shoes is like?
A day in Tori Nichel shoes…can you walk in heels?! This season the shoes I don are 70's inspired Chloe patent leather calf-high boots with a 4" stacked wooden heel, HELLO!
For starters, I am hardly the morning person so after snoozing atleast three times I finally awake at about 7:30ish.  I watch Fox 5 to get the weather report from Mike Woods who gives the most accurate weather.  This is key to my morning because a good hair day for the afro is dependent on the weather conditions, LOL, I'm serious!  I go into ipod mode on the train ride into the city.  These days I'm rockin' out to my good friend Keishera's CD, Keyshia Cole, Maroon 5 and some of my belly beats – what an interesting mix, right?
For breakfast I drink a strawberry and banana smoothie with apple & orange juice everyday to jumpstart the morning while tackling emails.  Then on to a two-hour fitting.  After that I could be approving and working on print layouts, specs for the upcoming seasons, fabric development and trim selection.  I have no time to snack during the day but will have a turkey sandwich and Sprite for lunch. If I can sneak in a Three Musketeers, which is my ultimate weakness, it's a good day.  When you get into the trenches of designing, you really only spend 10-15% of each season designing.  The rest is execution.  Execution is key.
Depending on the day of the week I end my day by belly dancing, working out, eating a good dinner and writing new adventures for my upcoming children's book/cartoon series. When I finally do wind down, I have a cup of my favorite tea or hot chocolate usually around midnight and as soon as my head hits the pillow, it's sweet dreams for me!
We absolutely love your brand's signature birds, which represent unity, grace and power. What inspired this concept?
The creation of the signature birds were inspired by the powerful silhouette the twin swallows make when they spread their wings, highlighting their long tipped tail.  When the birds fly they appear so graceful, the wings are symbolic of freedom and power.  I've always been attracted to birds even as a young girl.  Doves and blue jays were my favorites growing up.  I wanted a logo that was more than just an initial, it needed to be understated and timeless while representing what I stand for.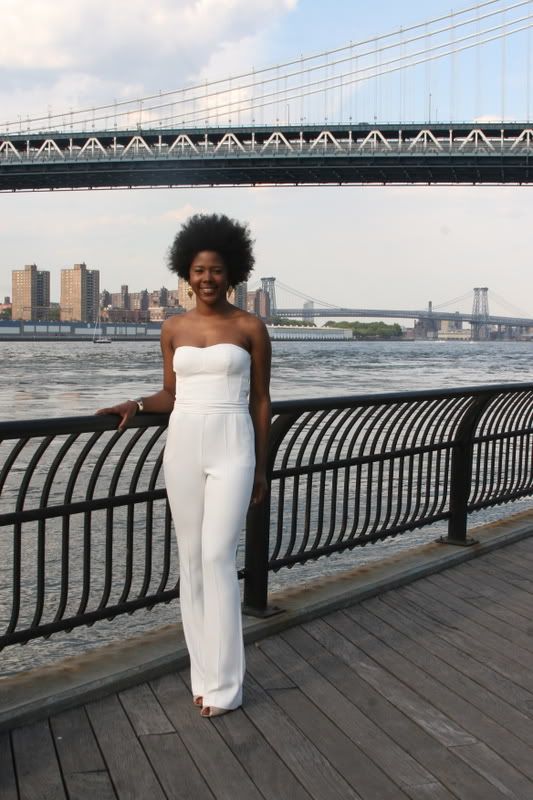 Photo Credit: Natural Light Studio
What do you have to say to the next generation, particularly those looking to follow in your footsteps?
For the next generation, I would tell them first love what you do.  If you don't love it, don't do it.  Passion breeds success.  The next generation has to be patient and want to work hard and be hungry. They need to be focused, have a vision, work and apprentice under a seasoned designer first, and have fun while doing it all.
For additional information on the Tori Nichel brand, please visit www.torinichel.com.