Fly Female Entrepreneurs
Fly Female Entrepreneur
By
|
Joicelyn Dingle: D.A.M. Pretty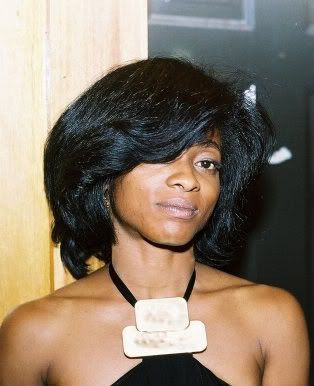 From media mogul (as co-founder of the original Honey Magazine) to movie scriptwriter, Joicelyn Dingle moves seamlessly from one project to the next with an amazing amount of fearlessness.  Honey will always be my first love as far as magazines are concerned and although many have tried, no other titles have taken its place.  Getting my new issue in the mail gave me the excitement of a child on Christmas morning each and every month!  When I opened up my highly coveted Honey I saw beautiful representations of myself and all of the women I adore and respect. 
Join In Her Shoes as we sit down with Joicelyn Dingle to discuss her newest entrepreneurial venture, D.A.M. Pretty, the secret behind her successful partnerships with Honey founders Kierna Mayo & Karen Adisson, and what keeps her motivated to conquer the world!
For those who are not familiar with D.A.M. Pretty, please share a little background on the business and what D.A.M. Pretty represents:
D.A.M. Pretty is the name of our flowerstand and upcoming boutique which we plan to open Spring/Summer '09.
D.A.M. is an acronym for our last names – Dingle, Adisson and Mayo. The plan for the store is to have a product mix of flowers, wine, unique housewares, small furniture, stationery, music, essentially, what we call "housewarmings." When we buy flowers, we are literally attracted to our choices. It is fortunate that although the three of us are often attracted to different things, we trust each other's level of taste and it works well.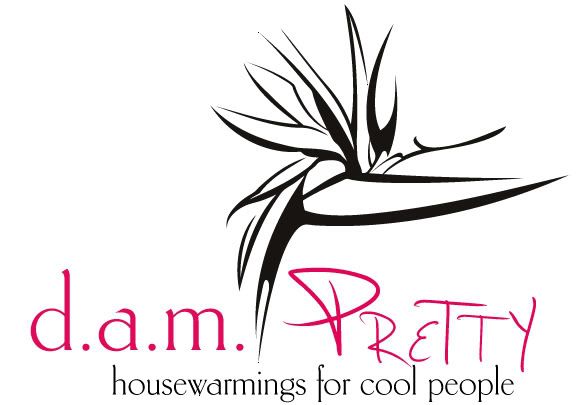 Who or what has been your single most influential source of inspiration throughout your career?
I heard a profound and rousing speech at a lecture series called Our Roots Run Deep at Atlantic Records, prior to Honey. It was themed "Realize your Vision." I had heard these words before but that day it really moved me and it's become a mantra of mine.   If I don't use all the stuff I have to realize my visions, what is this really?
Miriam Liggett, my sister, is a big inspiration for me. I've observed her win the favor of audiences becoming Miss Black University of Georgia, among other titles. I've seen standing ovations for her as a speaker. She beat cancer and I've seen Oprah hold her hand up to the sky yelling her name Miriam! Miriam! Miriam!  At that point, she had raised the most money for Oprah's Angel Network. She is a champion and I am in awe of her.
I am deeply inspired by women, their stories and their way. Maya Angelou is my first literary inspiration. I'd read her for class, but at around 14 or 15 years old, I found a book my sister left behind when she went to college. It was called Just Give Me A Cool Drink Of Water 'Fore I Diiiie, a book of poems by Angelou. It changed the way I felt about everything, especially women and so essentially, myself.
I believe faith is essential to fruition.  When I believe an idea is viable I work on it. I educate myself on it. I put meditation and prayer behind it.
D.A.M. Pretty Partners: Karen Adisson & Kierna Mayo
Friendships that can be successfully mixed with business relationships are few and far between. What would you say it is about the bond you have with your sister friends/business partners, Kierna Mayo and Karen Adisson that has sustained you through your days at Hampton University, Honey Magazine and now, D.A.M. Pretty?
Respect.  We respect each other's ideas and talents. It is a pleasure and a privilege working with people you believe in and who inspire you. If someone has an idea, we are vocal and we listen.
Is floral artistry something that you always wanted to get into?
No. I've always wanted to open a boutique. I'd always thought flowers were a little too frilly and fussy.  It was observing Kierna, her mother and sister one day years ago that sparked the idea in me. I will never forget it.  They were having a party and I went with them to the floral district.  I'd known these women for years and here is yet another layer revealed! It was like they had Doctorates in aggressive shopping and negotiating for flowers specifically.  Then, as they were arranging the flowers at their house, I kept hearing the song 'Whistle While You Work' as they made these big, beautiful arrangements.  I've been charmed by flowers ever since!
In your opinion, what are the top three attributes needed to be a successful florist?
Passion, taste, and capital.
Can you give us an idea of what a day in Joicelyn Dingle's shoes is like?
Well, it normally starts with meditation, yoga and ends with sleep. In the middle, it's comprised of freelance writing or photo production but it depends on the week.  I dedicate different days to my own projects.  For instance, I work on one of the scripts on Saturdays, and normally rehearse on Thursdays.  In Your Purse, my short film you referred to earlier, takes precedence over everything right now because we're shooting in a few months. Tuesday is D.A.M. Pretty for me and then Wednesday I meet with Kierna and Karen, like that.
In addition to all of your other talents, you also happen to be a style maven. Would you say that flowers inspire new fashion trends – or vice versa?
Flowers may inspire a print for a fabric, or an arrangement could encourage a designer's palette. I consider them a rich, attractive accent to personal style whether you're wearing them or they are in your home. People are naturally drawn to our selection of flowers. We have a customer who would buy white lilies for his blue room every other Saturday morning – now this indicates a serious sense of style!
Contrary to popular belief, even as an entrepreneur, we learn something new about the business each day. What have you learned about the floral industry that you didn't know going in and never would have never expected?
I never expected 65% of our customers to be men – ever! We write down every sale so we began adding the gender just to see if what we were thinking was true. They buy flowers mostly for their homes, their wives or girlfriends, and we get lots of fathers with small children. Our first sale was to a young brother around 12 years old. He was with his boys and nonchalantly asked if we were selling flowers. Later in the day he returned with $20 to pick out his own flowers. He shared with us that he was getting them for his mom!
Why should a guy looking for that special bouquet for his lady check in with D.A.M. Pretty before he goes anywhere else?
We offer exotic flowers, often coming from places like Holland or Hawaii so we have great choices. Our packaging is sexy and, we deliver!
What are your top five business goals for D.A.M. Pretty in 2009?
1. I want us to keep getting better
2. Find a store in our dream location
3. Acquire the necessary capital
4. Build two more flower stands next summer
5. Turn a pretty profit!
For additional information regarding D.A.M. Pretty please visit www.dampretty.com. The website is currently under construction and scheduled to relaunch on March 15th, 2009.
In need of a D.A.M. Pretty fix to get rid of the winter blues? Please email damprettyorders@gmail.com or call 877.993.2677.  Deliveries are being made now through the first weekend of April when the flower stand reopens.
Sounds D.A.M. good to me!