Check On It
CDTBK Does the NY Daily News
By
|
I know this blog is dedicated to the fly female entrepreneur, but any smart woman knows that there's a lot she can learn from the fellas out here making it happen. Coup d'etat Brooklyn, the graphically bold, military-inspired apparel line created by Rasu Jilani and Daoud Abeid, is definitely a brand to admire and emulate when it comes to building buzz and moving product.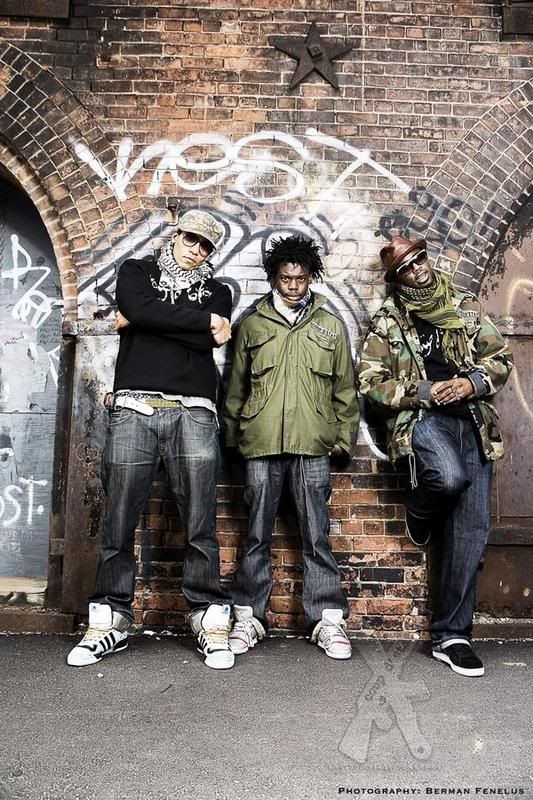 Coup d'etat Brooklyn Pictured (l-r): Daoud Abeid/Founder, Suhai Smith/Designer, Rasu Jilani/Co-founder
Unlike most popular brands with the blessings of deep pocket investors, Coup d'etat Brooklyn built their business from the ground up, which as we all know, makes for an amazing story. Congrats are certainly in order because this morning yet another big media outlet is drinking the proverbial Kool Aid.  Bed-Stuy's finest has landed in the Money section of today's New York Daily News!
Although CDTBK  is relatively young (officially launched in 2004), its philosophy  "live to change something," has grabbed the attention of socially-conscious yet fashion-forward men and women across the globe. With thought-provoking messages and a cult-like following, CDTBK has been spotted on numerous celebrities and style influencers including: Erykah Badu, The RZA, Ryan Grant of the Greenbay Packers, Malik Yoba and Charlie Murphy.
Erykah Badu Rocking Coup d'etat Brooklyn's "Live to Change Something" 
Congrats, Rasu and Daoud! Your drive and commitment to making Coup d'etat Brooklyn a lifestyle, not just a household name, inspires me daily!
Coup d'etat Classic: Teach the Babies
To learn more about Coup d'etat Brooklyn, shop the line, and get acquainted with the brand's hot new blog, click here.

To check out Coup d'etat's New York Daily News feature and find out how the brand utilizes budget-friendly marketing tactics & social networking sites to reach the masses, click here.