In Her Shoes Home
Blessing in Disguise?
By
|
Ariel did not see it coming. In fact, she just booked a much needed vacation to Cabo with a few of her closest girlfriends. Her most recent performance review was stellar, plus she had a great relationship with her manager, so when the layoff rumors began circulating in her office, she thought she was "good." Yes, she should have known better, but unfortunately Ariel is not alone.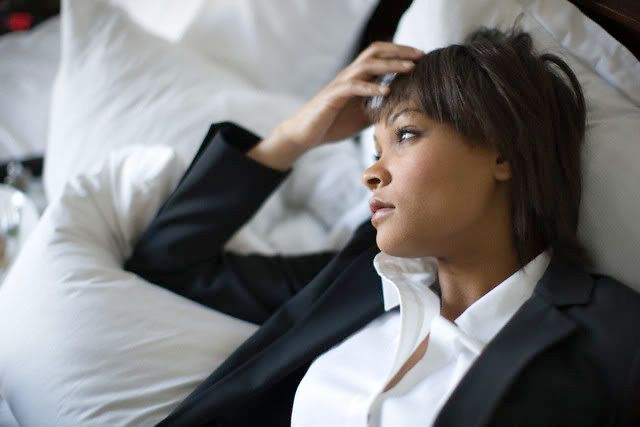 Employers cut their payrolls by 598,000 jobs this January, marking not only the biggest monthly cut since the recession began in December 2007, but the biggest since 1974, the Labor Department reported today.
With all of these depressing statistics and our girl Ariel's new unemployed status, it's easy to throw a pity party and then put your favorite headhunter on speed dial but folks, I can't help to wonder…could some of these lost jobs be blessings in disguise? I mean, think about it. You've been disenchanted with your career for quite some time now.
Your friends and family always ask why you've never explored interior design…
You love to flex your culinary muscle and each and every holiday, your baked goods are a hit!
It started off as a hobby, but you can knit the hottest oversized scarves the world has ever seen…
The bottom line is this:  you've always wanted to do your own thing but never had the time to make it happen. Well guess what? Time is finally on your side.
Could you step over here for a second? I'd like to introduce you to your new boss – YOU!
I'm sure you'll get plenty of naysayers, after all, we are working through tough economic times but as stated in my "Recession-Proof" post last week, what's meant to be will be. A weak economy does not have the strength to block our blessings.
In fact, according to USA Today, a recession may be the best time to start a new business. Many well-known businesses began during a recession, such as Disney and Microsoft. With a bit of research, careful planning and frugality, you might discover that now is the time for you to launch your dream!
This post is dedicated to KNM.