In Her Shoes Home
Behind The Scenes With Iman
By
|
So yesterday I had one of those "this is why I live in New York" moments. You know the kind…when opportunities are presented that just a month ago, even days ago you would have never imagined?!
This is how it goes. As many of you know, In Her Shoes is taking the show on the road now with CentricTV.com. As a contributing editor for the network's site, I've been given the opportunity to give my beloved Fly Female Entrepreneurs exposure on another level. Last week I was asked to interview the Fly Female Entrepreneur of all Fly Female Entrepreneurs – the amazingly beautiful Iman.
Side note: My allergies were at an all time high yesterday. Didn't know if I could make it without sneezing throughout the entire interview but thankfully, it all worked out!
The supermodel-turned-businesswoman sat down with me in Manhattan's posh Shelburn-Murray Hill Hotel to chat about her new IMAN Luxury Radiance Liquid Makeup, redefining beauty and power both on and off the runway, and her definition of "timeless beauty." At 54, this woman is running circles around women decades younger but more importantly, her spirit was peaceful, loving, and simply fabulous!
As much as I'd like to sit back and dish with ya, I can't give away too much before the CentricTV.com interview goes live. Just wanted to share my excitement and post a few behind-the-scenes pics. Enjoy and be on the lookout for the full interview on CentricTV.com's Culture List shortly!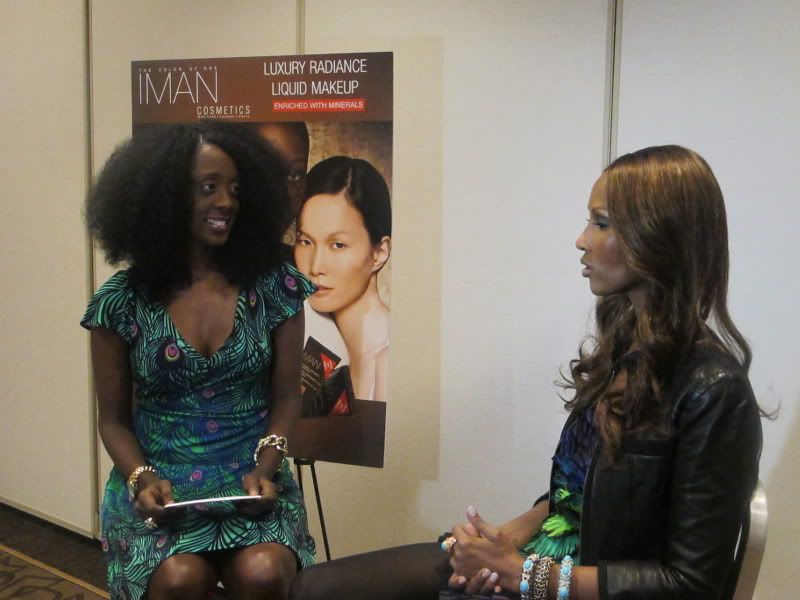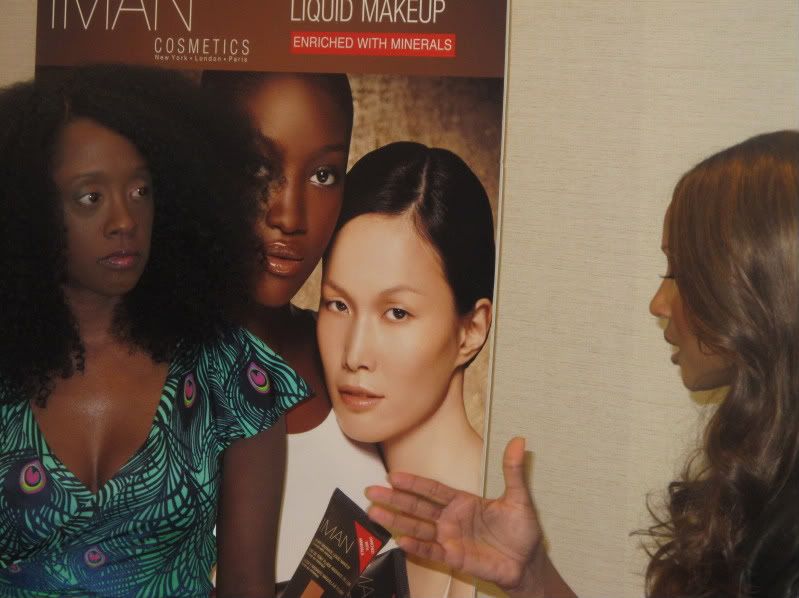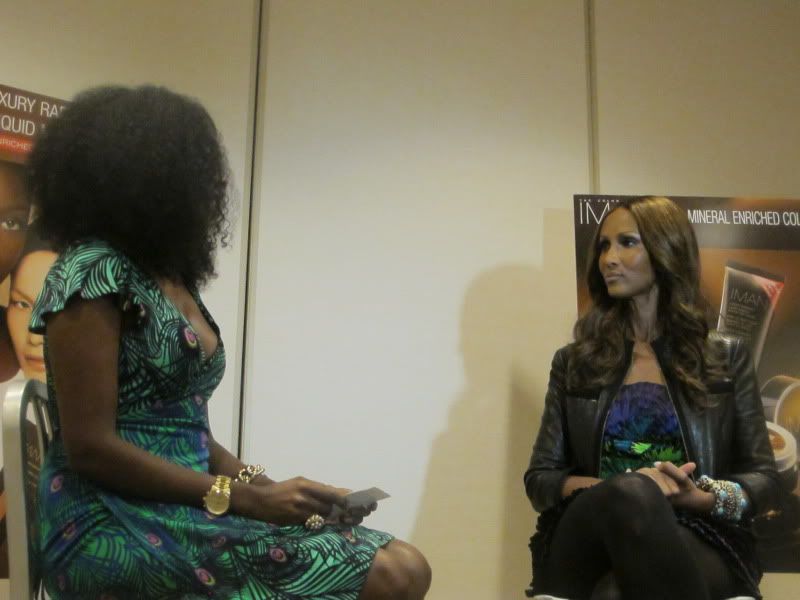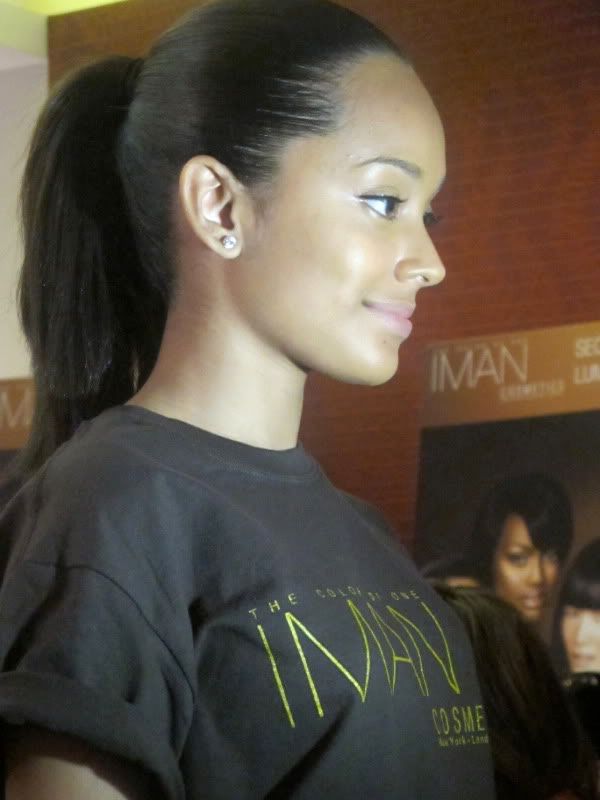 For additional information on IMAN Cosmetics and the new Luxury Radiance Liquid Makeup visit www.imancosmetics.com.