In Her Shoes Home
Staying Fly on a Dime
By
|
Any fly female entrepreneur worth her weight in gold knows that once you make the commitment to becoming your own boss, a few lifestyle changes have to be made. One of the most important changes is closely monitoring your spending when it comes to "wants" vs. "needs."  The security of a paycheck every two weeks is now a thing of the past.  Being an entrepreneur means preparing yourself for the day when business is slower than anticipated.
I know it's all easier said than done, but don't fret ladies. I caught up with a few of the most stylish women I know and they have graciously shared a few insider tips on how to stay fly on a dime.  These ladies all have fabulous careers ranging from publishing industry Director of Special Projects to boutique owner, but one thing they most certainly have in common is impeccable style!
Here's what our experts had to say:
Najwa Moses | Fashion Expert, Writer, TV host
Photo Credit: Piper Carter
"Rent your fabulosity! Let's be real, how many times are you actually going to wear that amazing dress or over the top handbag? In this recession, we still want to look fab, but most certainly can't afford it – each and every shopping trip. Enter Illus Boutique and Bag, Borrow or Steal. Illus is a Soho boutique where you can rent the most fab, name brand dresses for a fraction of the cost and you will recall that Bag, Borrow and Steal (a site that lets you rent designer bags) was how J-Hud, as Carrie's assistant in Sex and the City, got her Louie and Chanel on. This isn't only recession-proof, it leaves you guilt-free when returning luxury merchandise."
* Check out Najwa Moses on NPR and Styleaholics.com to get more budget-friendly fashion tips.
Lizz Fields | Singer/Songwriter
Photo Credit: WayneRobert Photography
"I visit discount stores like Marshalls, Ross and Burlington Coat Factory to find jeans and tops! Many of my friends are really surprised when I tell them I found great accessories and tops at super discount stores like Strawberry, Conway and the $10 Store. I'm not going to front, I have found the cutest socks, tights and even panties at The Dollar Store. Shooo, I've got a business to run and my clothes can't compete with the more expensive costs of running a business!"
Patrice Elizabeth Grell Yursik | Afrobella.com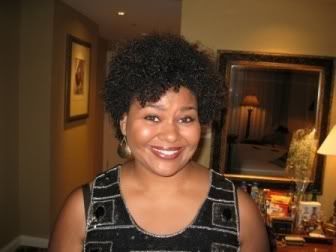 Photo Credit: Steve Yursik
"The best way to stay fly on a budget is to become a smarter shopper. For hair and beauty products, I'm learning to look at the packaging and ingredients more critically. 9 times out of 10 the item with the cuter packaging is more expensive for less product. Also, cosmetics companies will trot out almost the exact same color lipgloss or eyeshadow, repackage it in a "limited edition" or "collector's" box, and women will line up to buy it like lemmings. Sure that hair remover comes in a fancy bottle with a pump, but the bigger bottle on the bottom shelf costs a dollar fifty less and it's 4 oz. more product. Try to outsmart the big beauty companies at their game, and don't get tricked out of your hard earned cash."
Candace Purdie-Montgomery | ESSENCE Magazine
Photo Credit: ESSENCE
"Become a 'regular' at your favorite store and build a relationship with a salesperson so they can get to know your style and hold hot items for you. They can put aside merchandise that they have to remove from the floor but are really discounted. You can potentially get a $400 shoe for $45…true story!"
Tia Dantzler | Celebrity Makeup Artist
Photo Credit:  Alejandro Photography
"I know that high-end beauty brands are all the rage but don't forget about the great deals you can find in your local drug store. You don't have to pay a ton of money for your skin to look fresh, radiant and healthy. Budget-friendly brand, St. Ives, gently exfoliates to instantly reveal smooth and vibrant skin. Need kissable lips that won't break the bank? Wetslicks has a non-sticky formula that's long lasting with a high beam shine. What I really love about this brand is that they have fun colors for every skin tone!"
Latisha Daring | Pieces Boutique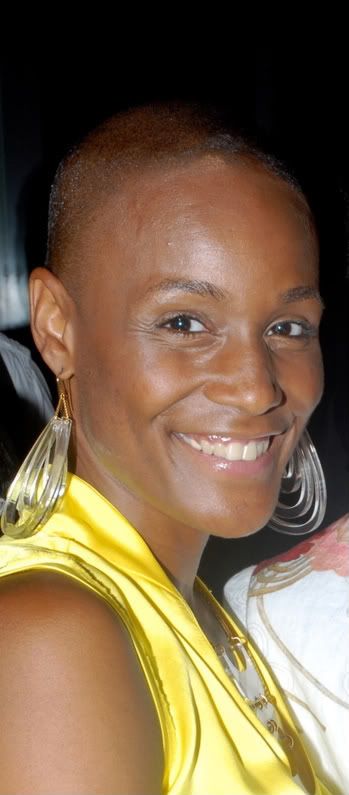 "It all starts in your closet, ladies! You have to know what you have and what you need to repair, mend or alter. Taking inventory helps to maximize what you already own and definitely helps to save money. Once you decide what you don't need, sell it on Ebay or a vintage resale shop for quick cash in exchange for dead weight in your closet. Goodwill is another great option…they even provide receipts for tax write-offs!"
Nakia Thomas | StyleChile.com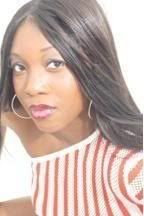 Photo Credit: Kesha Lambert
"When tackling the seasonal closet clean-up, make sure that you keep the statement pieces. No matter how atrocious or outlandish the statement; trust me, these are the ones that make good vintage in the future.  Keep the staple pieces, you'll always be able to use a nicely tailored white button- down.  Keep the pieces with possibilities, if an item can be used (or converted) for multiple purposes it should definitely stay."
Ashaka Givens | Fashion Designer
Photo Credit: Shirley Petchprapa
"Get thrifty! Shop discount designer stores, boutiques, and second hand shops to add some signature flavor to what you already have. Take up a skill like sewing, crochet art, needle work and embroidery to add even more signature and original style. Be confident and authentic in whatever you wear and let it be a true reflection of you!"
Samantha Smikle | omowrites.blogspot.com
"Work your accessories! Bold accessories brighten up old wares. So cinch the waist of an old dress to give it a new shape or even put a skinny belt around a boyfriend tee. I'm also in love with bangles! Stack 'em up in mix-matched variations for instant fabulousness. From street vendors to H&M, the affordable options are limitless!"
If you know of a budget-conscious tip we've missed please feel free to contribute your two cents below…
Special thanks to style mavens Najwa, Lizz, Patrice, Candace, Tia, Latisha, Nakia, Ashaka, and Samantha for sharing their priceless words of wisdom. Stay fly!